Will Teass and Liz Dixon purchased their Capitol Hill home in 2020. The married couple are both architects—Teass with his firm, Teass Warren Architects, and Dixon with Perkins Eastman. When the duo undertook a gut renovation of the rowhouse, originally built in 1925, they wanted to modernize its aesthetic while also maintaining elements of its original, traditional look. Hence why they retained the house's historic, street-facing exterior and porch and kept what Teass calls the "soft modernism" touches to the interiors and rear. "For us, it was really important to not create something that was visually out of place and out of character with the rest of the neighborhood," says Teass of preserving the facade.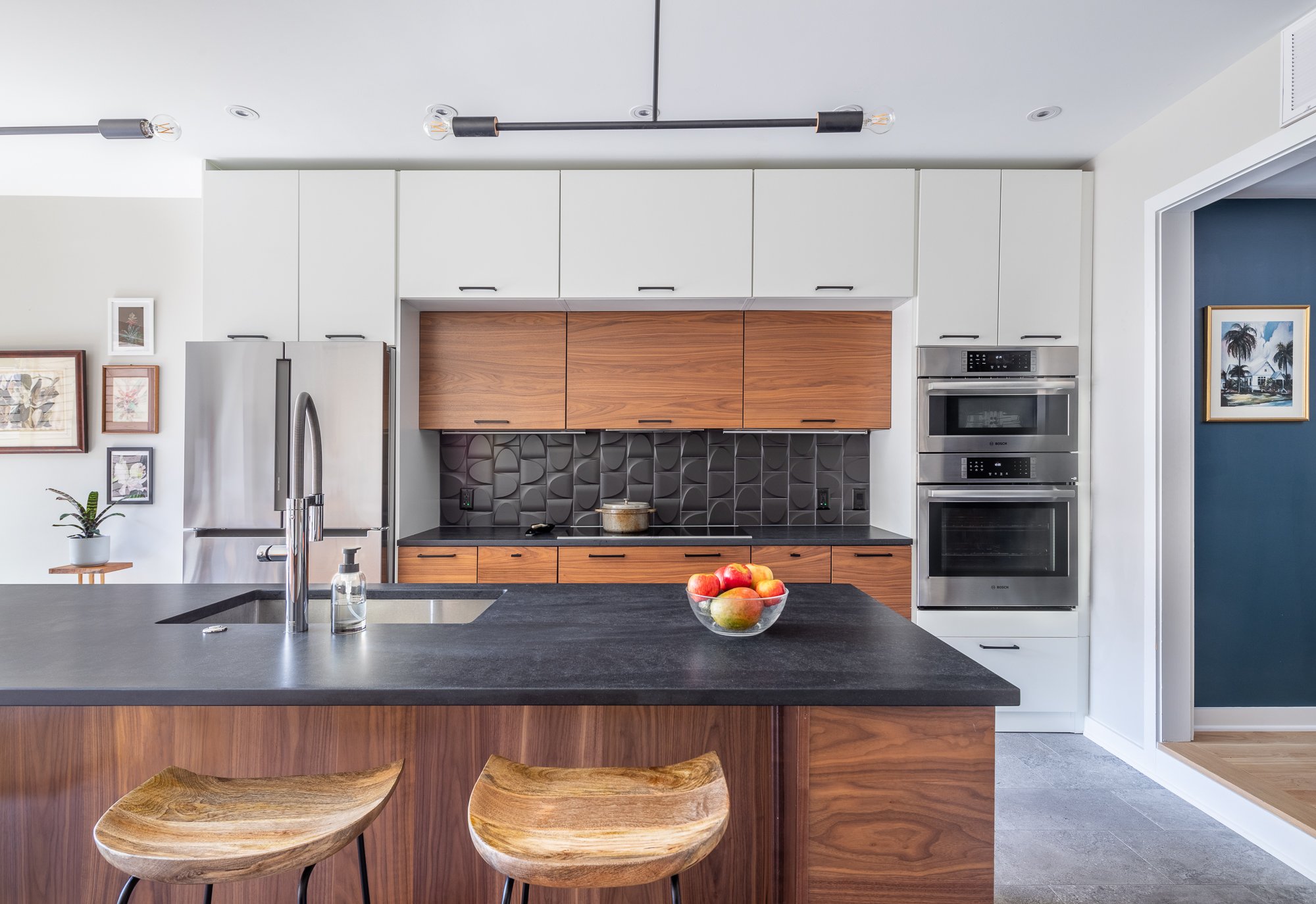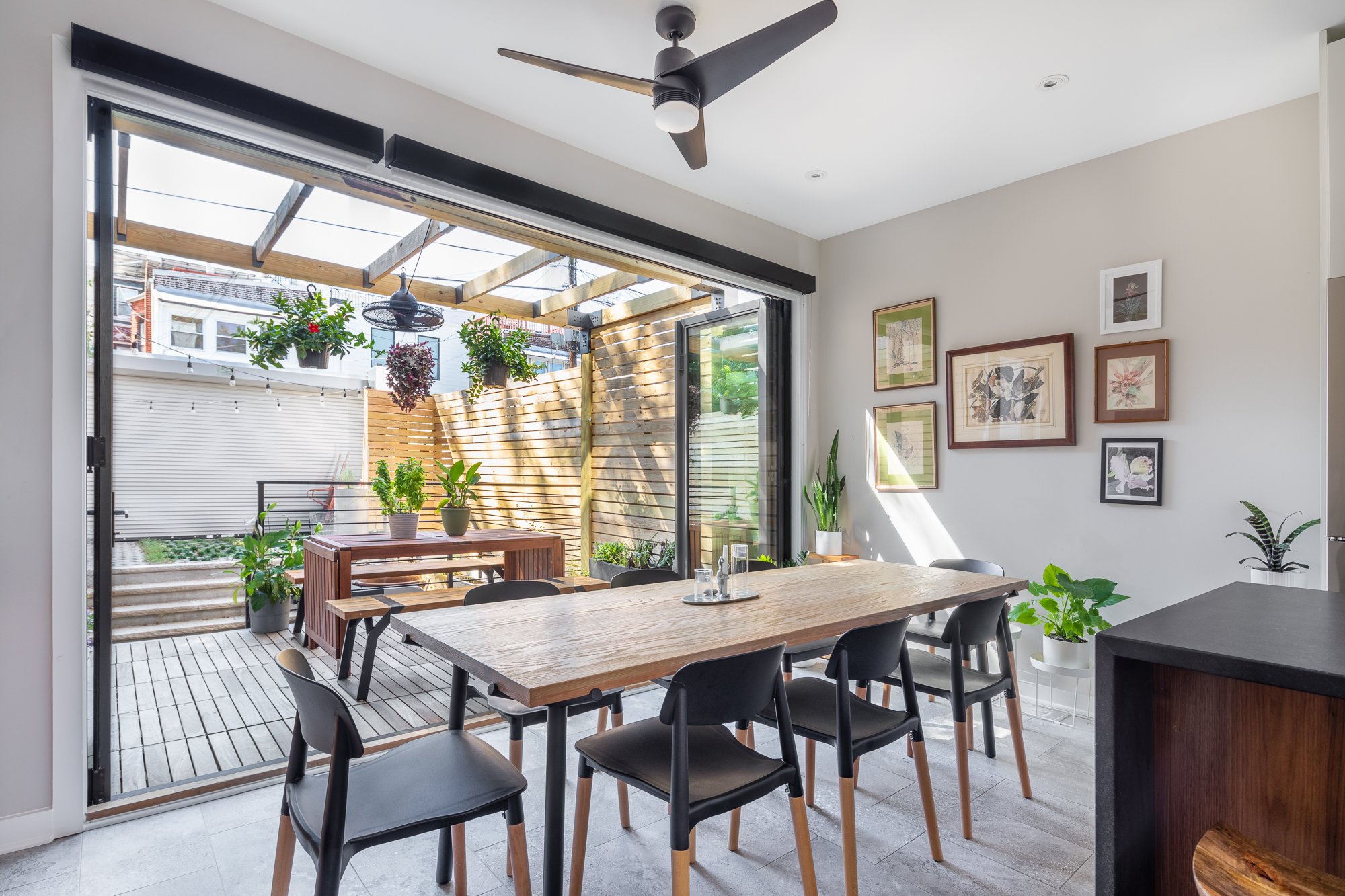 But aside from that, almost everything else is different about the space. The family of five previously lived in another Capitol Hill rowhouse and wanted to renovate the new one to reflect how they used this style of home. That meant doing away with the standard, cramped rowhouse kitchen and making the dining and kitchen areas the biggest spaces in the new house, as they're where the family spends the most time. Additionally, the kitchen floor was lowered to create a higher ceiling and an airier feel. They also added a basement apartment, which they rent out.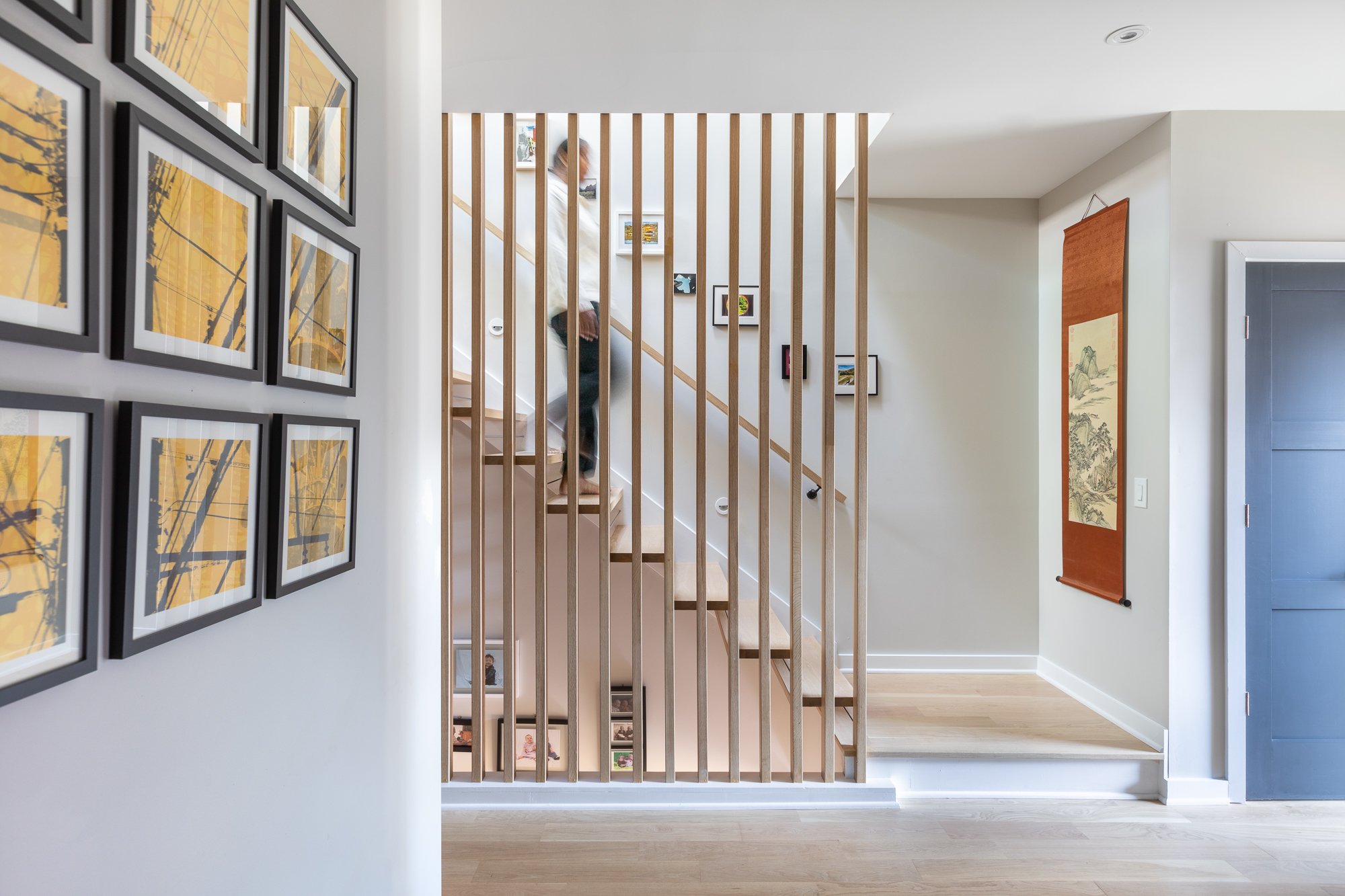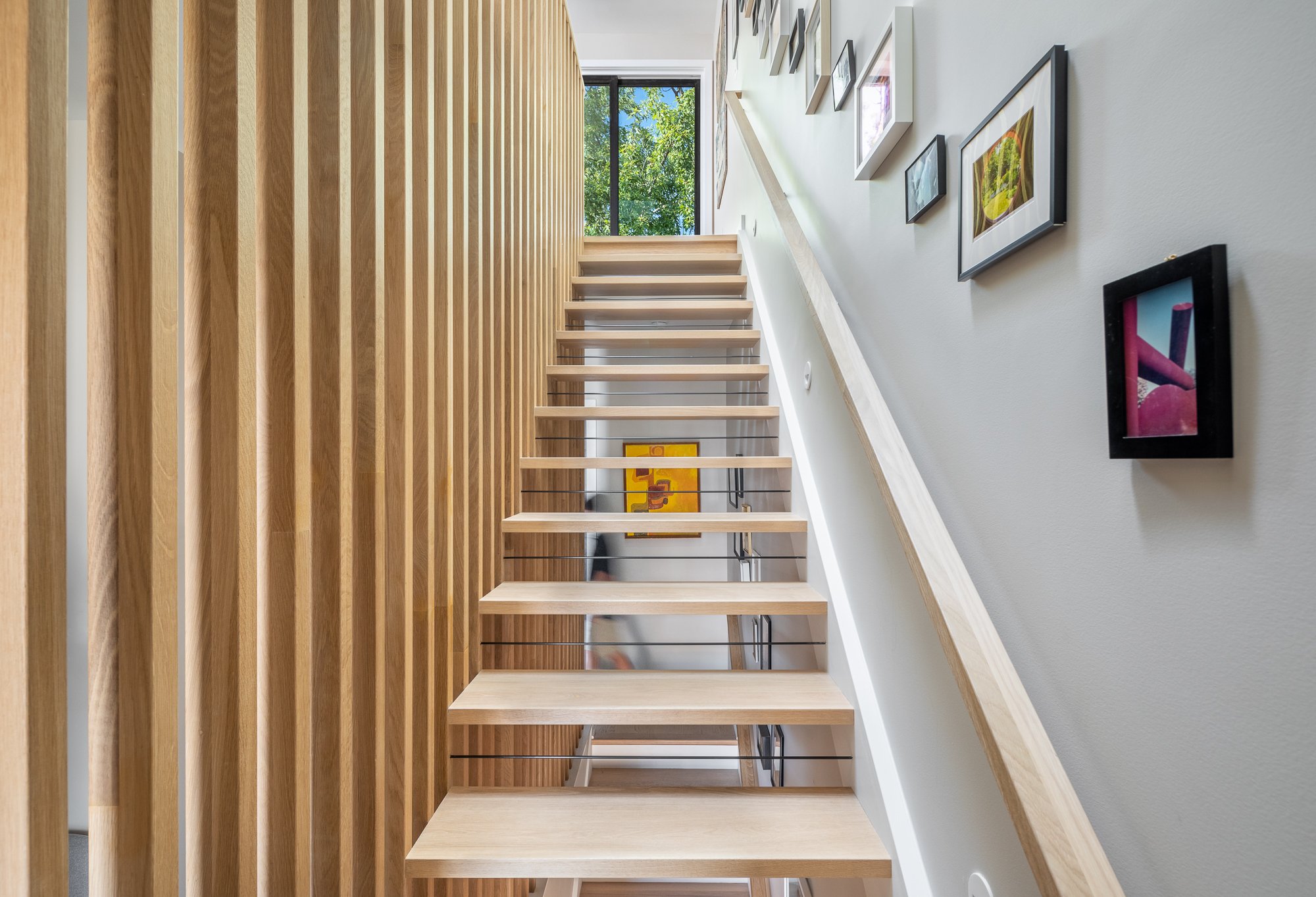 Today, the home has three levels,  four bedrooms, and four-and-a-half baths, with the kids' rooms and a den on the second floor. The primary suite encompasses the top floor addition, which the couple set back from the roof line to create a roof deck connected to their home office. This also has the added benefit of keeping the addition slightly hidden from street view, and therefore ensures the house still blends in with its neighbors.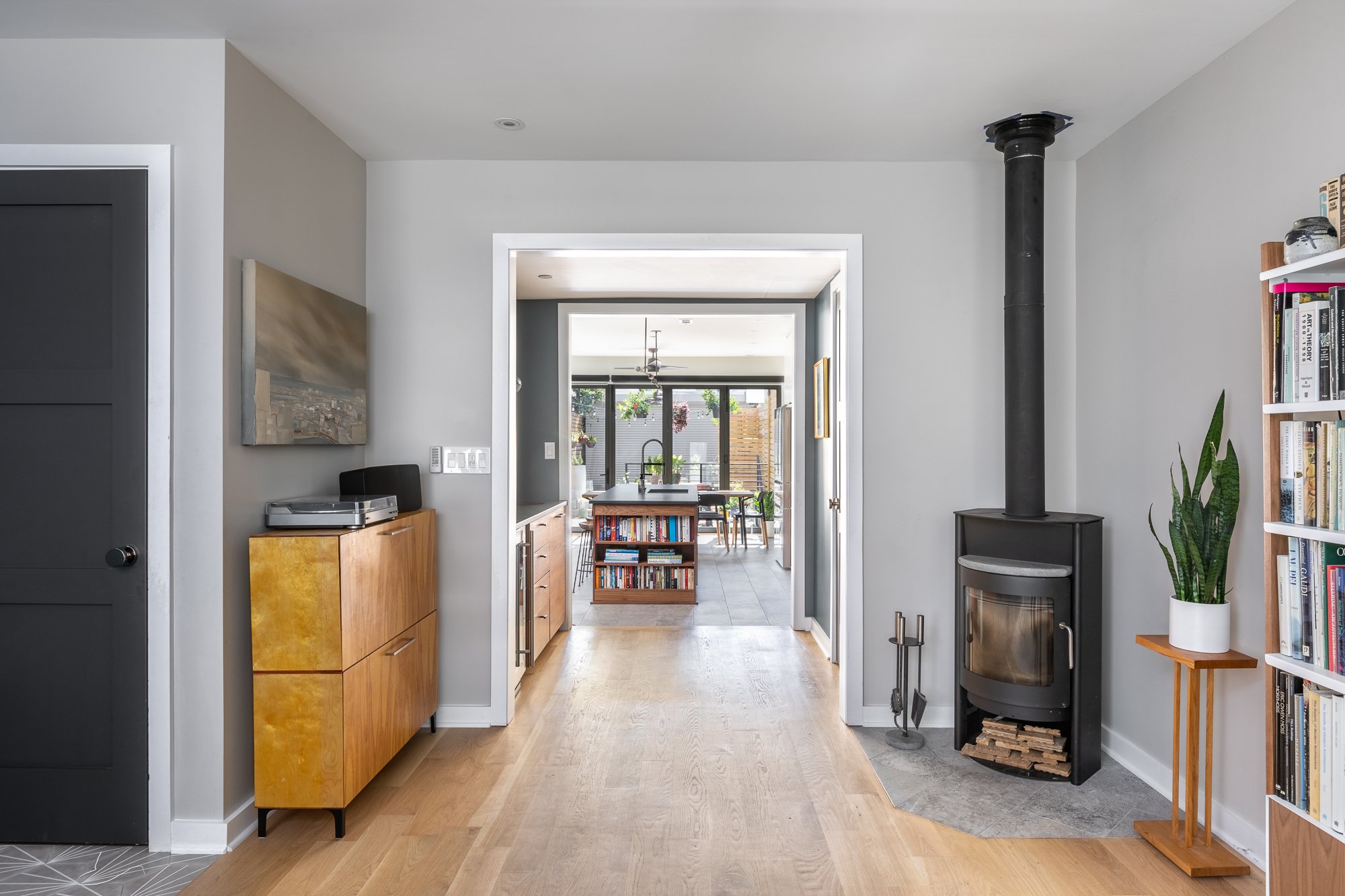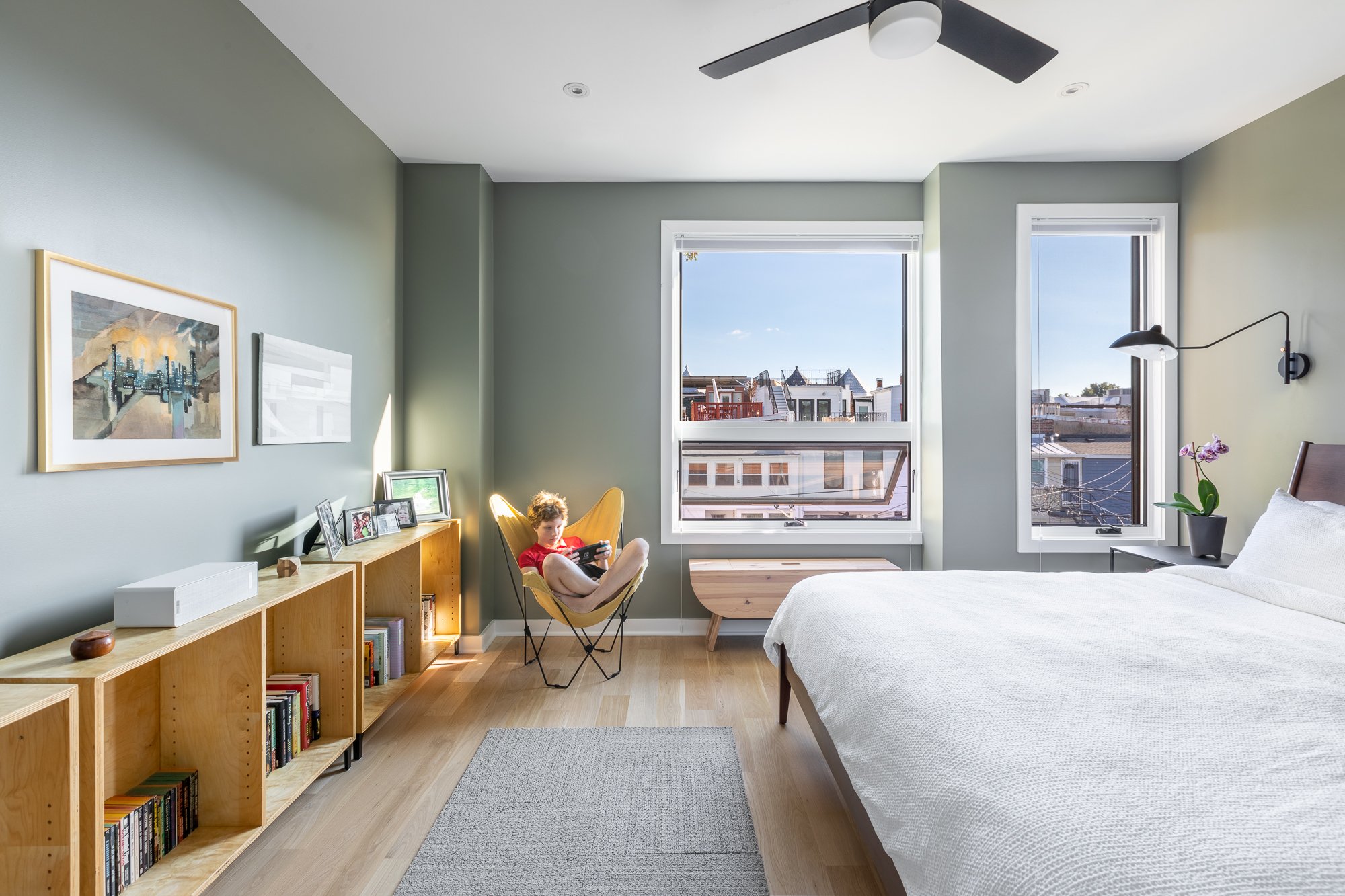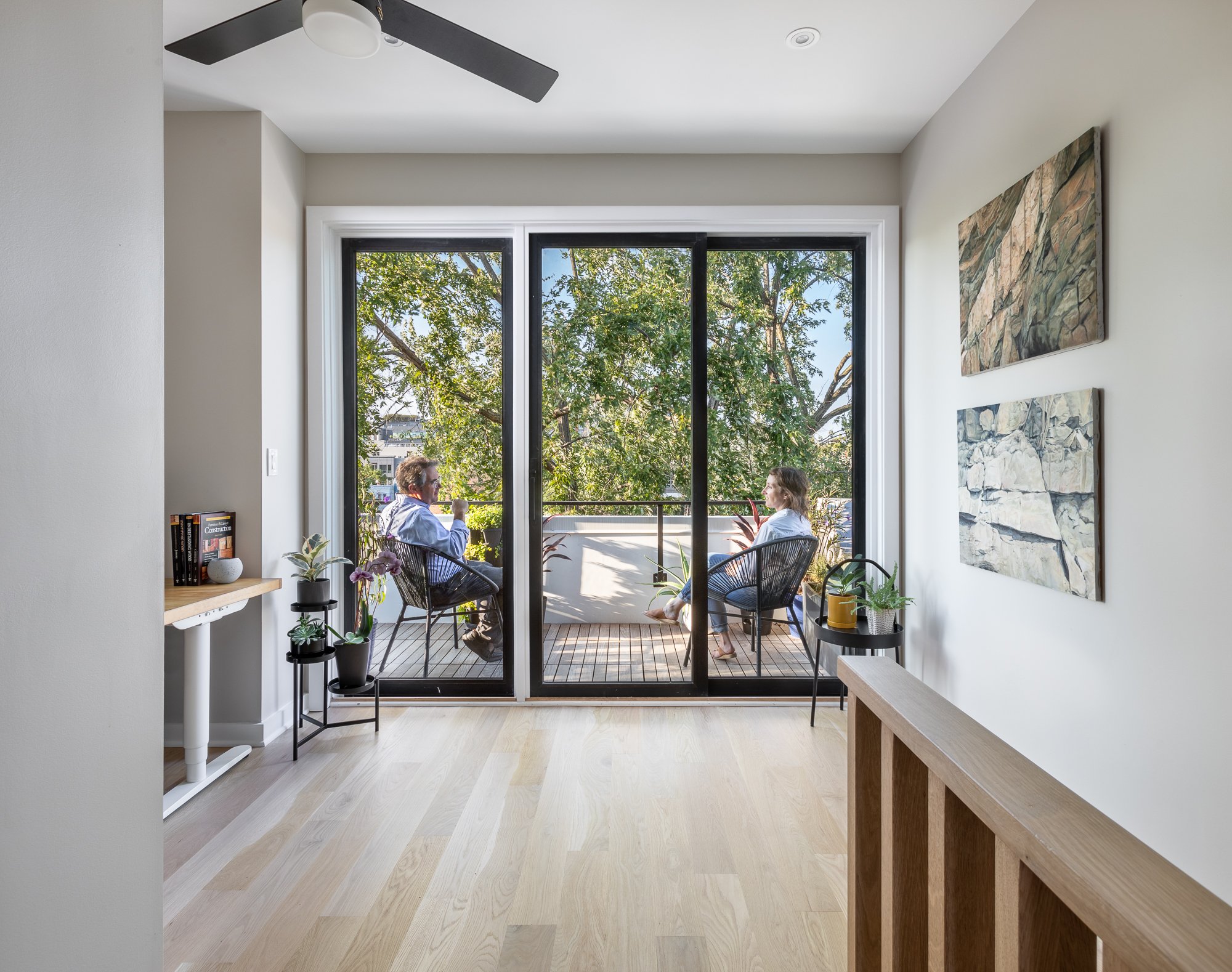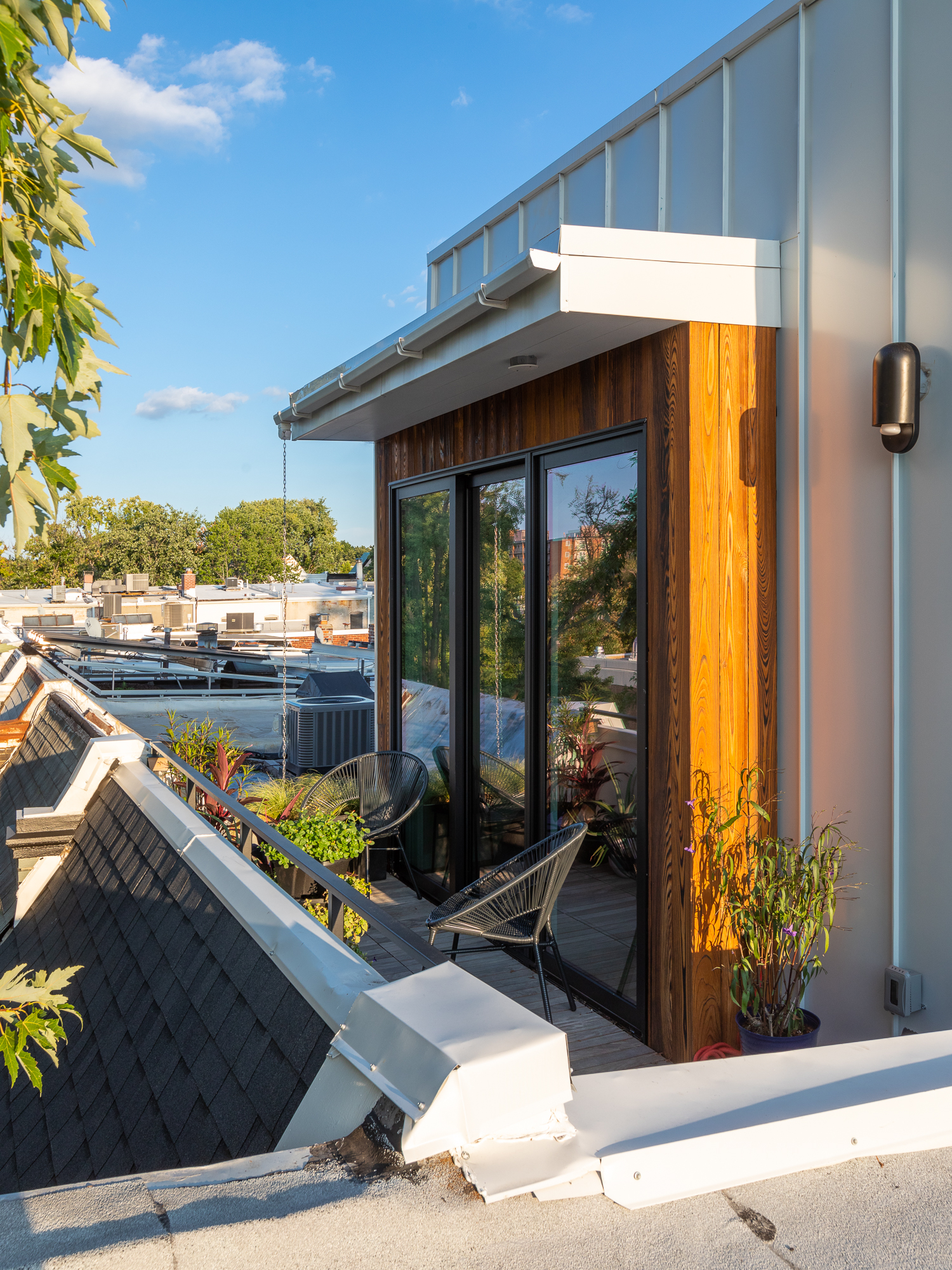 A four-panel, folding glass door with screens opens from the kitchen to the home's new modern rear exterior. There, the architects added a deck covered with a wood-and-steel trellis that provides shade and protects the kitchen from receiving too much sun; meanwhile, the garden doubles as parking.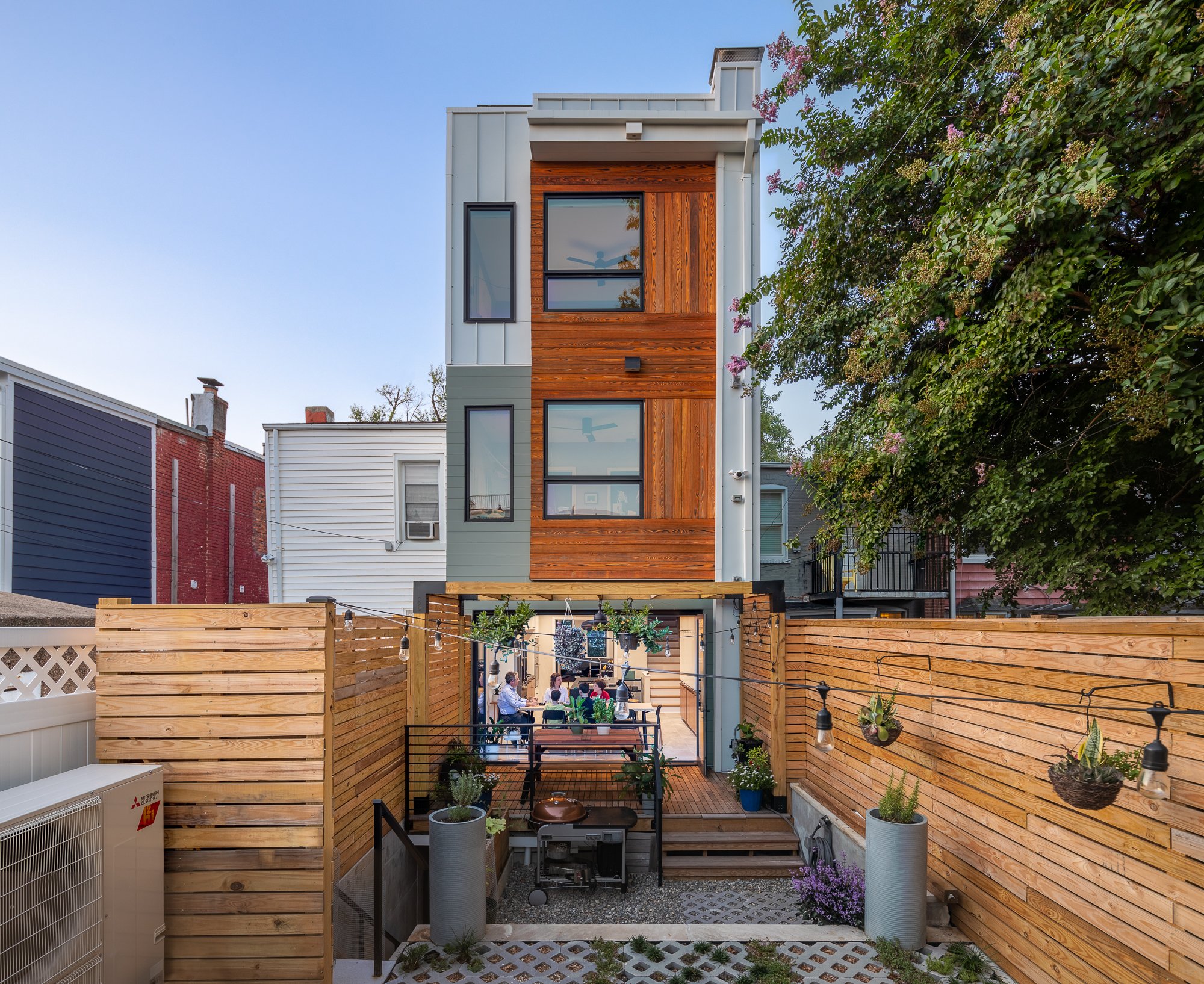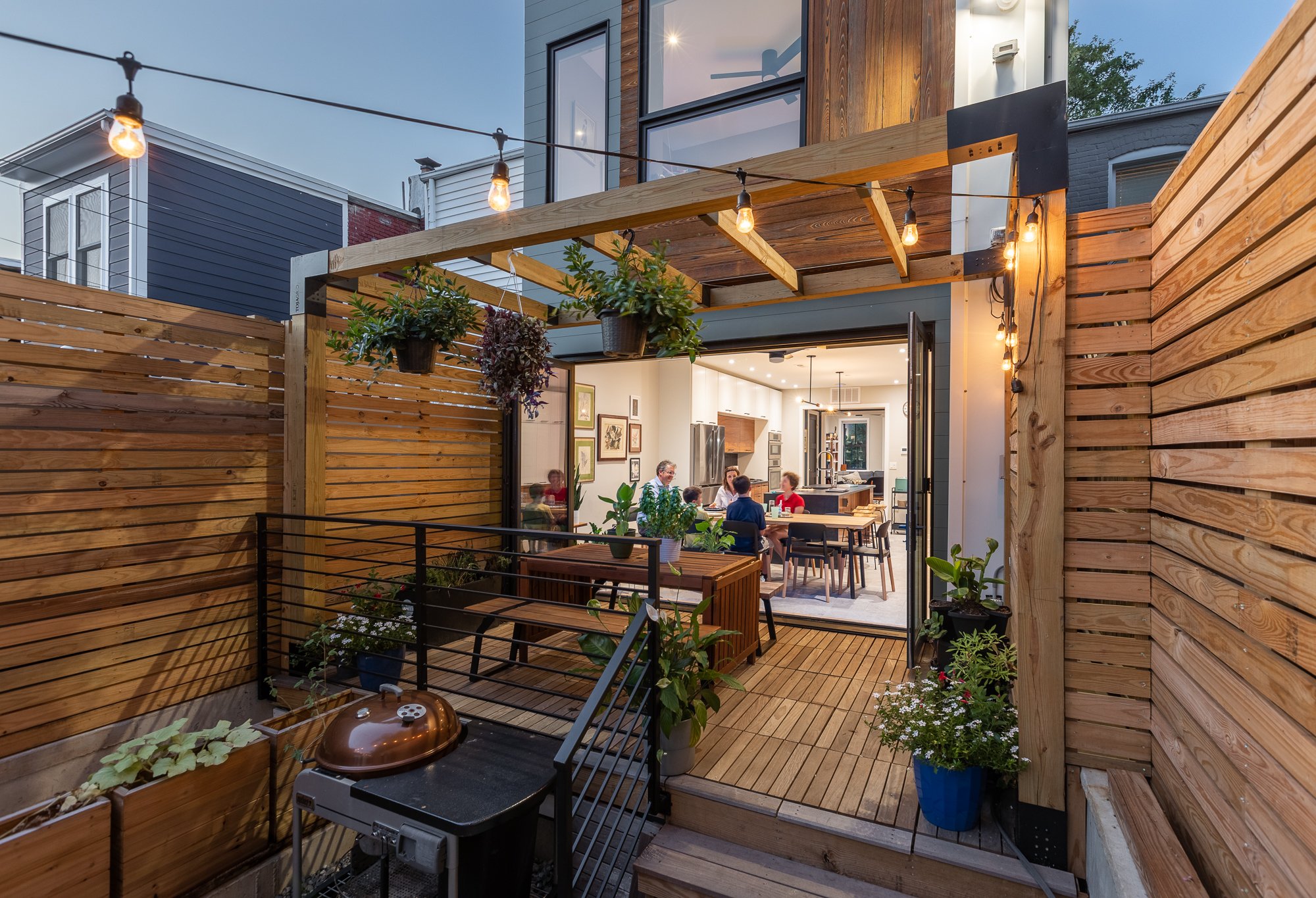 The home is also a net zero property, meaning the house produces as much energy as it consumes. While this wasn't the couple's original goal, they started with solar panels on the roof, and the sustainable touches snowballed from there. The house doesn't rely on gas, instead using energy-efficient, electric appliances and a heat pump water heater. A skylight above a floating, open white-oak staircase acts as a natural light well, illuminating the space sans electricity, while glazing on the glass doors also reflect solar energy to make sure the house doesn't get too hot. Meanwhile, high-performance windows reduce heat loss, and there's a wooden stove, too, in case bad weather means the solar panels can't do their job. Reclaimed wood, LED lights, and low-VOC paint (aka less toxic) are found throughout, too.
For those considering net zero changes to their own home, Teass recommends an incremental approach—as appliances like stoves or boilers need replacing, consider energy efficient options. "A lot of it's invisible," says Teass of incorporating net zero elements in a house. "The only thing you could really tell is looking at an energy bill."