AERIAL VIEW
1. North Fork Valley, West Virginia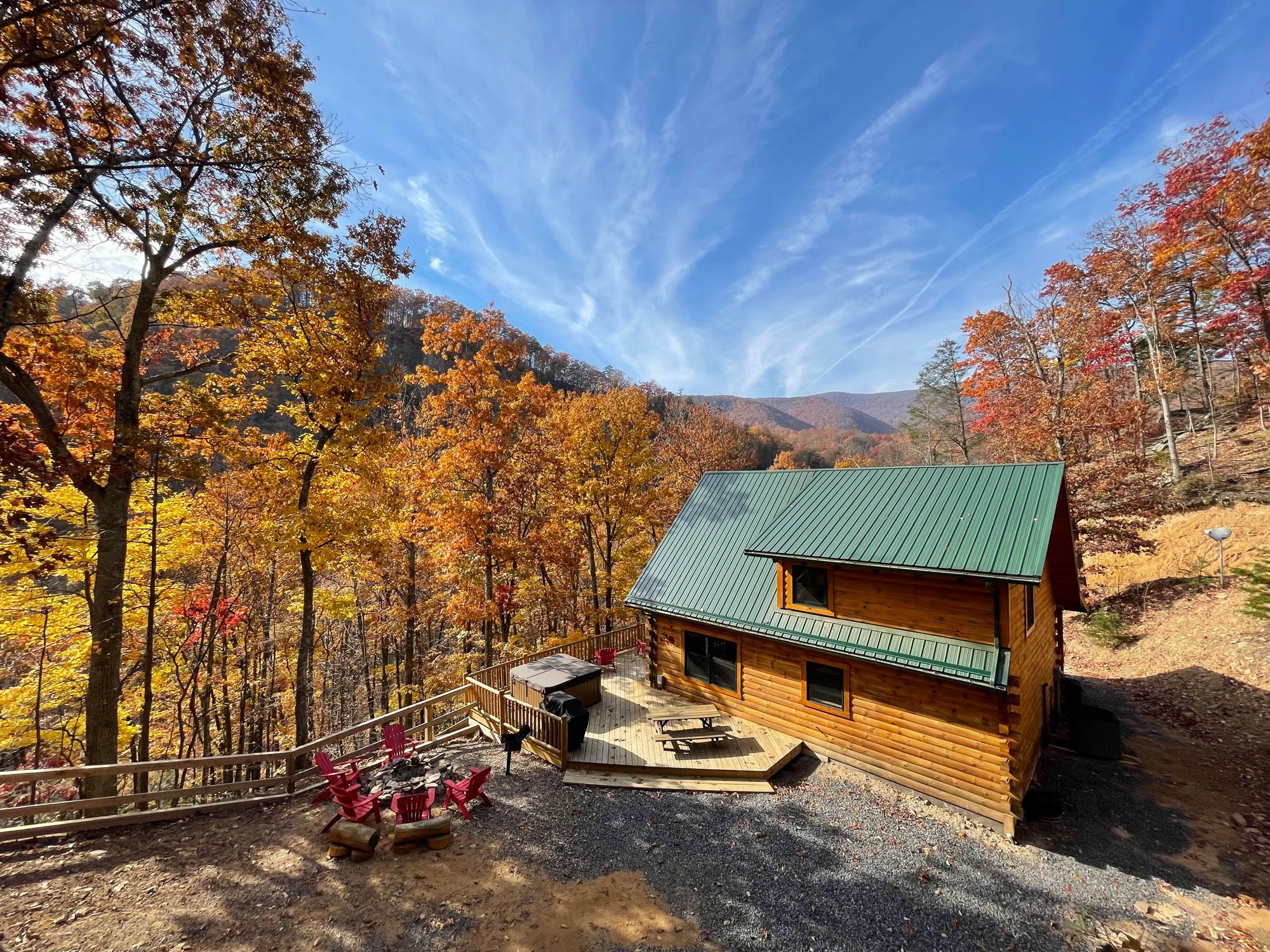 Distance from DC: Two hours and 45 minutes.
Where to stay: Harmans Log Cabins (10042 North Fork Hwy., Cabins) is a collection of 21 wooden dwellings on the banks of the North Fork River. The classic log cabins might appear simple on the outside, but each well-appointed home is outfitted with a stone hearth, a sleek kitchen, and a hot tub on the wraparound deck. Seneca Rocks, a terrific hike, is just 15 minutes away.
Leaf-peeping excursion: Why settle for staring at the leaves when you can hang out among them? Aerial-tour operator Nrocks (141 Nelson Gap Rd., Circleville) offers a canopy adventure that sails through the vibrant foliage of the North Fork Valley via 12 ziplines and three floating bridges. The tour is $100 a person and runs two to four hours, depending on group size.
VINEYARD BIKE RIDE
2. Loudoun County, Virginia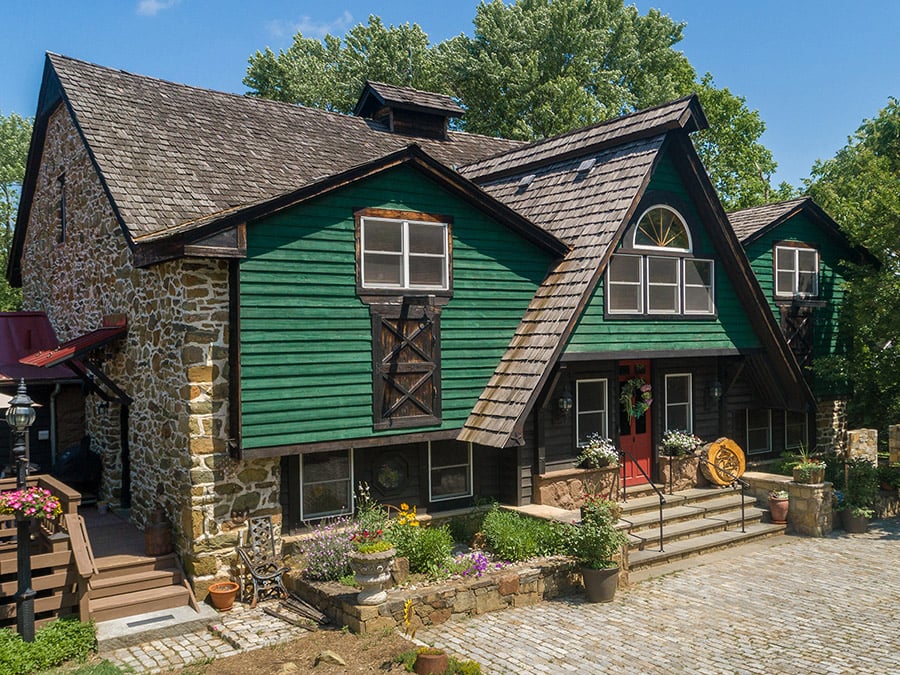 Distance from DC: One hour.
Where to stay: Head to Stone Gables Bed & Breakfast (19077 Loudoun Or-chard Rd., Leesburg), an 1820s property surrounded by the Blue Ridge Mountains. The storybook guesthouse has fireplaces and stone walls, plus four suites with features including king-size beds and a claw-foot tub. For extra room, book the Loft, an expansive hideaway reached by a spiral staircase. In the morning, you can sip coffee on the back patio or screened porch before indulging in homemade cinnamon buns, omelets, and toast with local honey.
Leaf-peeping excursion: Pair foliage with wine on a self-guided vineyard tour organized by the e-bike company Pedego Leesburg ($150 a person). Pick up your wheels and map at Stone Gables—you don't need to be a guest to go on the tour—and then embark on a ten-mile loop along serene back roads bursting with color. (There's sparse car traffic on the gravel path.) You'll stop at Zephaniah Farm Vineyard, Stone Tower Winery, and Willowcroft Farm Vineyards, the area's oldest winery.
TRAIN RIDE VIEW
3. Lexington, Virginia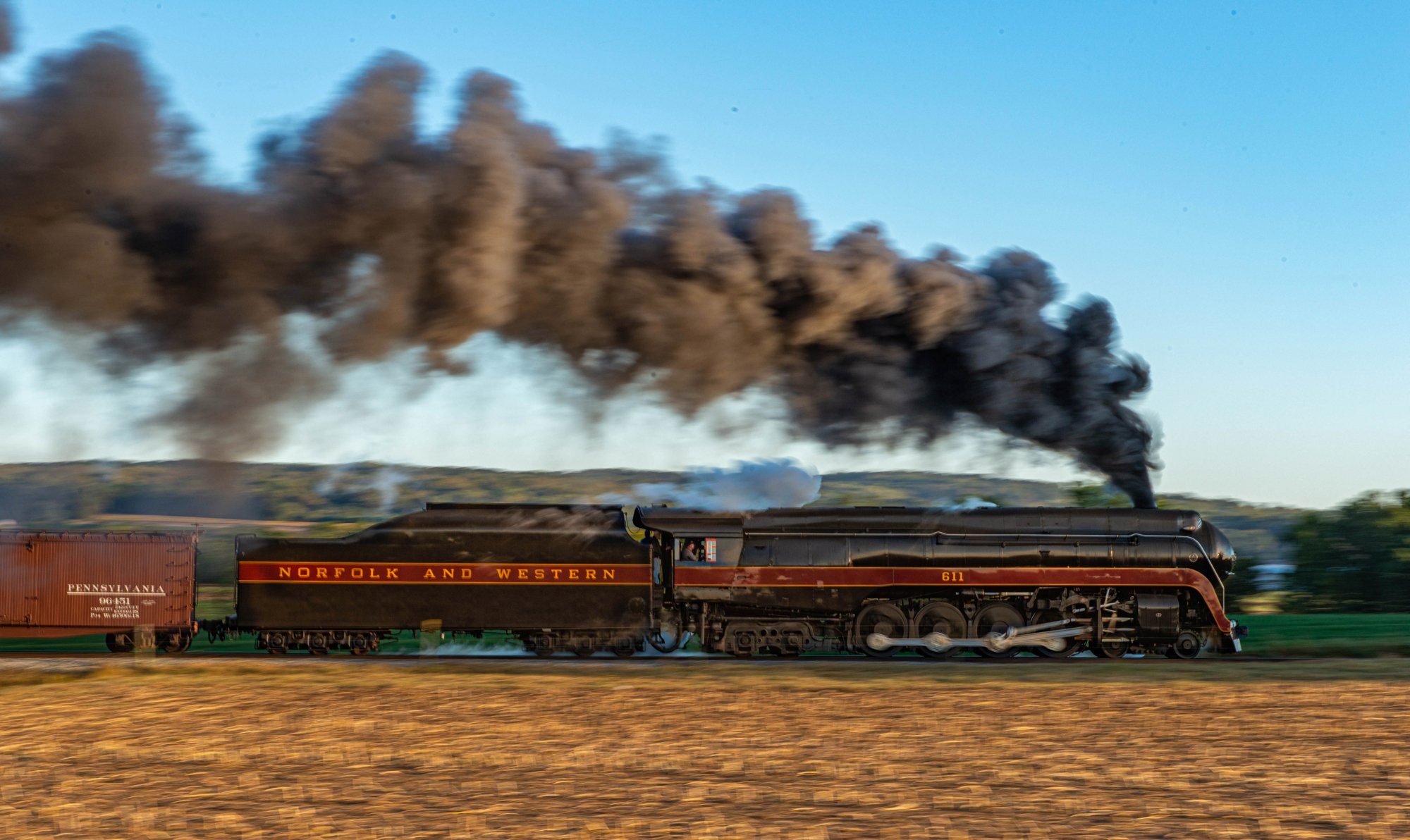 Distance from DC: Three hours.
Where to stay: Situated on a scenic mountainside, House Mountain Inn (455 Lonesome Dove Trail) is a massive log home with a hunting-lodge aesthetic and ten suites. Many of the rooms have a private deck with rocking chairs that peer onto 15 miles of tree-lined trails. (Theres also a more primitive two-bedroom cabin secluded from the main house with its own kitchen.) Breakfast, afternoon wine and cheese, and dinner are included with a stay in the central house.
Leaf-peeping excursion: Climb aboard the Shenandoah Valley Limited, a steam train running through the autumnal landscape of the George Washington & Jefferson National Forests. The vintage train, the last of its kind built by Norfolk and Western Railway, boards in the neighboring town of Goshen (340 Victoria Ln.). The round trip of up to four hours runs twice a day every weekend from October 6 through November 5, when foliage is at its peak. Tickets start at $99 a person.
MOUNTAIN VIEW
4. Frostburg, Maryland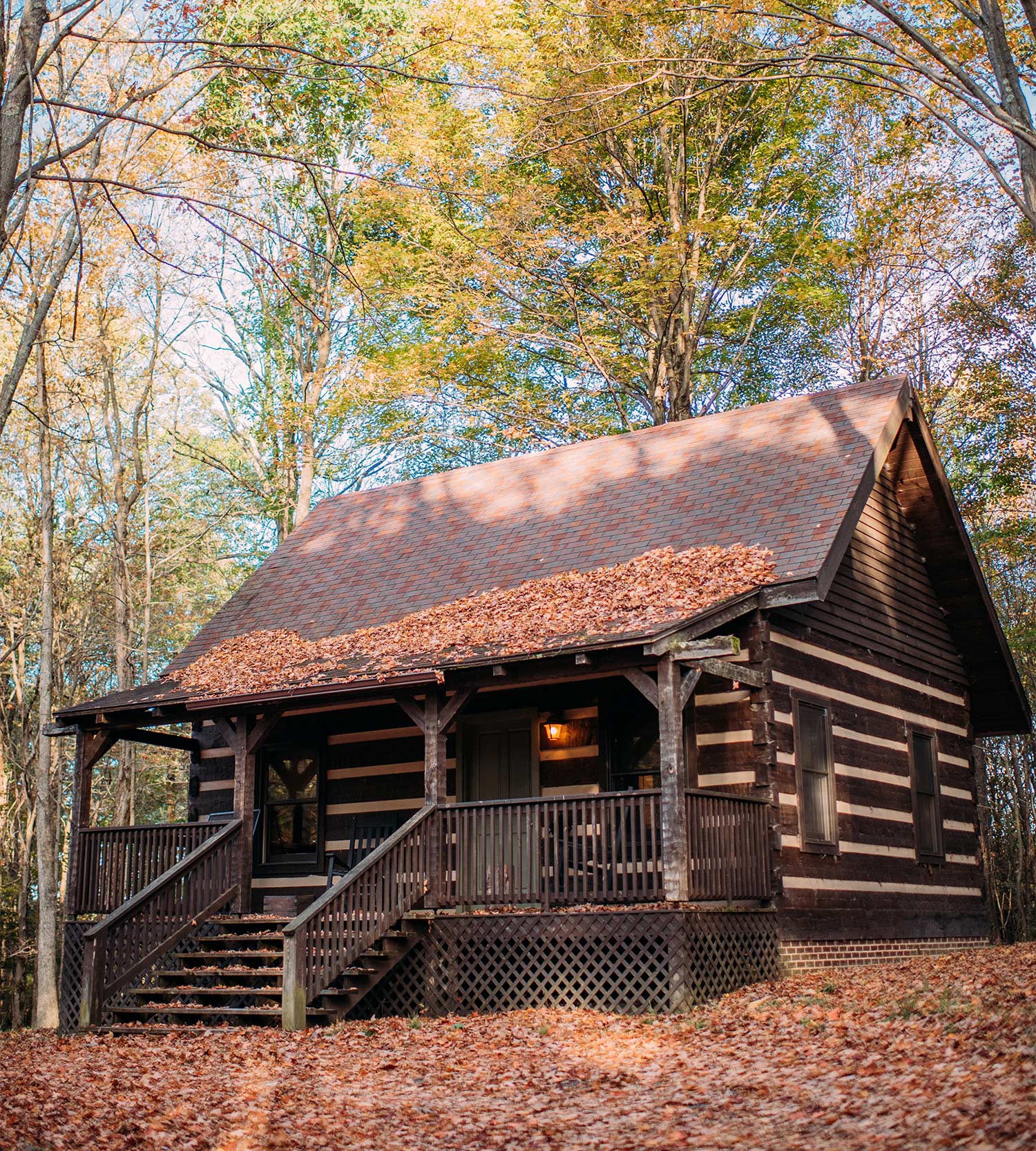 Distance from DC: Two hours and 45 minutes.
Where to stay: For a forest hideaway, escape to Savage River Lodge (1600 Mount Aetna Rd.), a group of 18 quiet cabins surrounded by woods. Each has a gas-log fireplace, and muffins and orange juice are dropped at the door each morning. The property features 15 miles of hiking trails through the Savage River Forest.
Leaf-peeping excursion: Hop onto a railbike, a four-wheeled recumbent bicycle that cruises on train tracks, to pedal along the Great Allegheny Passage with the tour group Tracks and Yaks (19 Depot St.). The 15.5-mile ride to Cumberland takes you over the mountains to view the foliage in the valleys of neighboring Pennsylvania. Each railbike fits two or four people, and a shuttle brings you back to the railroad depot in Frostburg. Tours on the two-person bikes are $119; on the four-persons, $199.
---
---
This article appears in the September 2023 issue of Washingtonian.