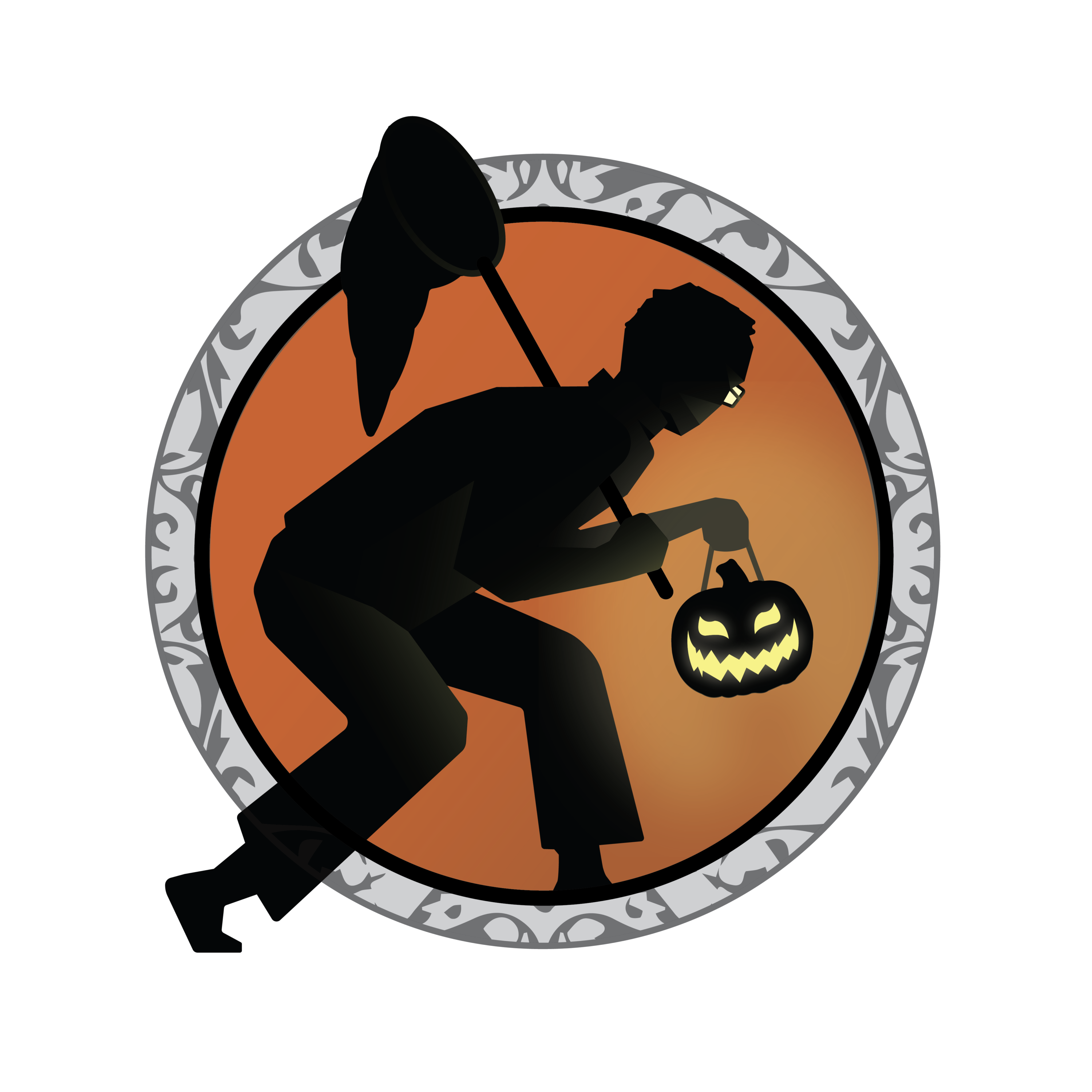 Reporter Hunter Spears haunts the DC area looking for the delightfully demented and the spectacularly spooky.
A gargoyle perched on a pillar welcomes you as you enter Field of Screams Maryland, in Olney. Clowns with way too many teeth for their face may pester you in the mulched waiting area as you keep warm by the fire pits (s'mores kits are conveniently sold at the concession).
Don't be fooled by the inviting fire pits and s'mores: This place definitely knows its terror. USA Today readers named Field of Screams Maryland the best haunted attraction in the country last year. This year it's even scarier, having expanded the 1.5-mile "Super Screams Trail" from 27 frightening moments to a total of 55. Passing through mini haunted houses scattered throughout the trail, you will encounter such nightmares as a military experiment gone awry, a cult that wants you to join their dark ritual, and a carnival where everyone is a bit too eager to see you. The average visitor spends 45 minutes to an hour taking in all that lines the trail. There is also an indoor attraction, "Slaughter Factory," where you'll face back-to-back scares that, let's just say, involve the bloody desecration of meat, human and swine alike.
What really made the experience for me on a recent visit were the people behind the costumes. Actors dressed as wendigos growled sounds I could scarcely believe came from a human, enthusiastic butchers wearing masks of rancid skin promised to make garments of my freshly flayed flesh, possessed campers contorted and scurried across cabin floors. Two of these actors, Rachael Fox and CJ Donellan, who play a bloodied camper and a twisted hillbilly, respectively, tell me they've been training for about a month now, and the effort showed in each creature brought to life on the trail. (Full disclosure: I've worked as a "scare actor," as they're called, in Colorado—though not for the company behind Field of Screams. I know that the dialogue is a tricky thing to get right—the line between scary and cheesy can be quite thin.)
The sets along the trail are fascinating and horrible to behold, including a bunk room invaded by spiders and a room crowded with glowing toxic waste barrels. In fact, the set and the trail's number-one ranking has gotten the attention in the world of horror films. John Dixon, a member of Steelhead Events, which operates the haunt, says Field of Screams Maryland has teamed up with a production group to film a horror movie, aptly named The Trail, this fall.
Field of Screams Maryland will run from September 29 to October 31; tickets cost $44 to $64, depending on the day. The venue is located in Olney, about an hour drive north of DC. While you are there, there's also axe throwing and carnival games for an extra fee.