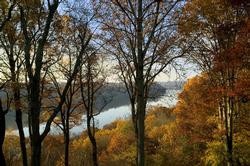 The former home of the late Washington Post correspondent Chalmers M. Roberts just sold for $4.1 million after only one day on the market. In Bethesda at 6699 MacAruthur Boulevard, about one mile from the DC line, the house is on almost two acres and has 180-degree views of the Potomac River.
Washington Fine Properties, the listing agency, said the house, a "two-level brick flat roof 1950s style home," will have to be torn down. So most likely, the new owners will spend several more million dollars building a house that's as impressive as the property.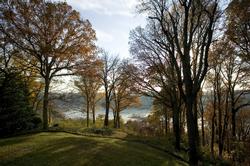 But the piece of land has history—it's a former outpost of Fort Sumner and has an original, unexcavated Civil War trench.
Apparently views, location, and historical significance—but no house—are enough to merit the hefty price tag.
Have gossip on anything home-related? Send it to mfleury@washingtonian.com.