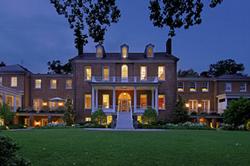 The Wall Street Journal reported this morning that real-estate developer Herb Miller and his wife, Patricia, are planning to sell their Georgetown mansion in what will probably be a record-breaking deal in Washington.
Although the article did not disclose the purchase price or the potential buyers, it said the property was listed last spring for $28 million—the current record for a single-family home is $15 million.
According to The Journal's Ben Casselman, "The Millers' Federal-style estate, built in 1810, sits on 1.6 acres in the city's Georgetown neighborhood. The 28,000 square-foot-compound has 12 bedrooms, including a six-bedroom main house with an additional one-bedroom apartment, an attached wing with four bedrooms and a one-bedroom staff or guest cottage. There's also a gym, spa, and media room."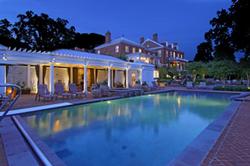 Near the corner of 31st and Q streets in Georgetown, the mansion made headlines in July when a young man was murdered in its driveway. He was walking his date, a former babysitter for the Millers who lived in their basement apartment, home.