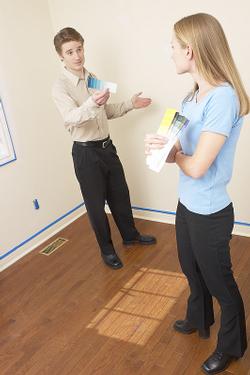 By: Lauren Masterson
In Washington's landscape of million-dollar condos and townhouses, where do all the underpaid—or unpaid—recent college grads and interns live? The basement. Often, the best deals are below street level. An army of young professionals live in English basements across the city, particularly in older neighborhoods like Georgetown, Capitol Hill, Dupont Circle, and Glover Park. Here's how to make the most of basement living.
• Let there be light. Basements rarely get enough sunlight. The solution is surprisingly simple: "Light, light, light," says Maia Heard of Ikea. She recommends combining overhead lights with table and floor lamps. Cristina Montes, a designer at Crate & Barrel, likes GE Reveal bulbs for their natural-looking light. She also suggests recessed lighting "because you can spread it out—it helps the room feel bigger."
• Bugs be gone. Uninvited guests are one of the worst parts of living underground. The Ultimate AT Pest Repeller ($48.95) uses ultrasonic noise to annoy the pests away. For a smaller apartment, Black and Decker makes a less expensive version for $12.
• Dry it out. Basements can be dank. A dehumidifier dries the air and prevents mildew and musty smells. Consumersearch.com recommends the Soleus Air 40-Pint Dehumidifier ($176), which owners say is quiet, lightweight, and portable.
•Choose colors carefully. Light, basic colors make a room feel brighter and larger. "Keep it simple," Montes says. "You can bring in your personality through your furniture and accents."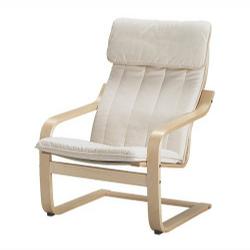 • Take advantage of windows. Most basements have at least one small window near the ceiling. Look for window treatments that allow light in while obscuring the view of passersby. Sheer curtains or a linen shade in white or a neutral color are best. Ikea's white cotton Roman blinds ($6.99) are a good bet. For something different, planted flowers in front of your windows offer privacy—and a nice view.
• Keep it simple. In small apartments, it's best to keep furniture streamlined. Heard says, "Opt for simple clean lines, but include comfort." She likes the Ikea POÄNG chair ($79.99), which is cozy without being bulky.
• Minimize clutter. Montes suggests using a storage trunk in lieu of a traditional coffee table. Crate & Barrel's Taka Trunk ($499) has several compartments that can hold everything from boardgames to DVDs to wine. Depending on your price range, Crate & Barrel also has the Kingston Sliding Door Coffee Table ($299) and the Loop Bench ($199), which both contain drawers for storage.