Artefacto's Bahamas Chaise Lounge is a modern twist on a luxurious classic. It comes in six colors and two versions—with the arm on the right or left. There are more than 300 choices of upholstery, including leather and suede. The chocolate-colored finish with Ratier Bouclé Valencia Bleached Fabric, shown below, goes for $3,900.
Artefacto, 3333 M Street NW, Georgetown, 202-338-3337.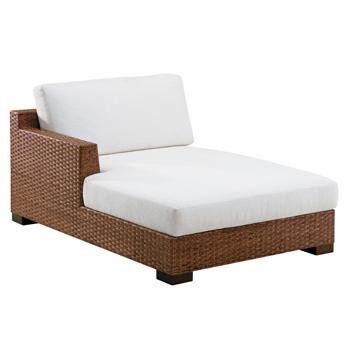 For those on a tighter budget, World Market's Studio Day Sofa creates a similar look—and costs $399. Although it does not offer as many color and fabric choices, it provides versatility: The sides fold up or down to switch from lounge to sofa to bed. And while you might be stuck with the espresso finish on the wood frame, you can buy cotton cushion and pillow covers in light blue, bright red, and a tan color called "desert" ($89). Don't forget to dust off your toolkit—assembly is required.
10 area locations; click here for more.