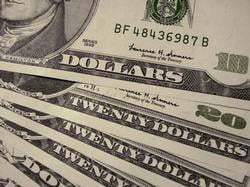 Last year, condo developers enticed buyers with Caribbean vacations, gym memberships, and car leases. Times have changed—a little.
"We haven't been seeing the crazy giveaways this year," said Skip Singleton Jr., a broker with DC Living Real Estate. "Buyers don't seem to be expecting them as much either, since things are selling more this year."
Although they might not be offering cars, sellers still are coming up with sweeteners to lock up sales.
Kenyon Square, a loft-condo building in Northwest DC's Columbia Heights neighborhood, offers $5,000 toward closing costs. At Linden Row in Lansdowne Town Center near Dulles, buyers can get $28,000 off the cost of the home or $15,000 toward closing costs, depending on the home's style. Both offers require that buyers use the developer's preferred lender, a common practice in today's market.
Rather than offer incentives, the Midtown Reston Residences, a luxury high-rise development in the heart of Reston, is changing its design. Gone is the original "sparse loft" concept—the building was already about 60 percent through the design process—and the developer has hired an interior designer to develop a new look. This time, condos will be done in "Gotham chic," which combines contemporary trends like bamboo tiles with 1940s Hollywood glam.
The bottom line: Condo sales are still sluggish, and everything from countertop upgrades to free parking may be negotiable. Incentives haven't vanished—the buyer may just need to ask for them.