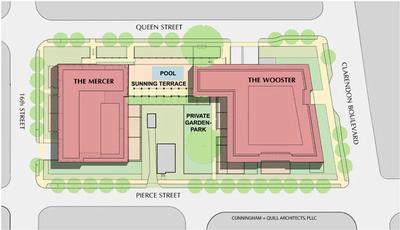 If you drive on Arlington's Clarendon Boulevard almost every day like I do, you've seen the construction site between Court House and Rosslyn. As the hole in the ground slowly morphed into two window-filled tributes to modern living, my curiosity led me to take a Saturday tour. Called The Wooster and Mercer Lofts, the buidlings' large open spaces, floating stairs, roof decks, and floor-to-ceiling windows made me wish I was buying instead of browsing.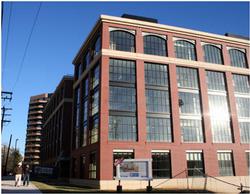 What: The Wooster and Mercer Lofts
Where: 1600 Clarendon Blvd., Arlington
Breakdown: The Wooster and Mercer Lofts occupy the block bordered by Clarendon Boulevard and 16th, Queen, and Pierce streets. The two five-story buildings, made of concrete and brick, surround a courtyard with an outdoor pool and private green space.
Number of Units: 87—52 in the Wooster and 35 in the Mercer.
Sizing: Units range from studios to three-bedrooms plus lofts and from 720 to 3,000 square feet.
Pricing: While a few units are priced from the $500,000's to $800,000's, the majority range from the $900,000 to $2 million.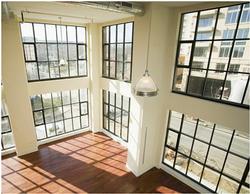 Expected Completion: Residents began moving into the Wooster this month; the Mercer will be finished in July.
On Sale: About 90 percent of Wooster and 50 percent of Mercer have been sold.
Closest Metro: It's a short walk to the Orange Line's Rosslyn or Court House Metro stops.
Luxurious Touches: Many of the condos have private balconies or roof decks—some with views of the monuments—and ceiling heights range from 10 to 22 feet. All units have Wolf ranges, Sub-Zero refrigerators, Waterworks plumbing fixtures, and cherry or mahogany floors.
Building Amenities: Olympic-size outdoor pool, fitness center, business center, concierge, club room, and underground parking garage.


That's Unique: Developer Jim Abdo brought in 130- and 140-year-old bricks from the now-closed Capital Children's Museum in DC to wrap columns and support walls in all the units.
Potential Drawback: The numerous large windows offer abundant sunlight but not much privacy from congested Clarendon Boulevard.
Ratings
Metro Accessibility: 5 (out of 5)
Swankiness: 5 (out of 5)
Cool Neighborhood Factor: 3.5 (out of 5)
Overall Exclusivity: 4 (out of 5)
Total Score: 17.5 out of 20