The January Washingtonian includes our annual round-up of the year's top home sales. It highlights 32 big-dollar, big-name deals in the midst of last year's much-discussed drop in real estate values. Although 2006 didn't include the homes of any former presidents like 2005 did, Washington's rich and famous still did a lot of wheeling and dealing.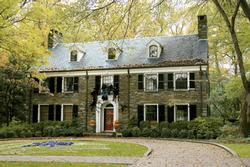 Here are some of my favorite sales of last year:
In between hosting MSNBC's Tucker and practicing his Dancing with the Stars routine, TV talker Tucker Carlson bought a six-bedroom, eight-bath Colonial in DC's Kent neighbrohood with his wife, Susan, for $3.8 million.
Henry Paulson, Treasury secretary and former CEO of Goldman Sachs, bought a five-bedroom stucco mansion with his wife, Wendy, in Massachusetts Avenue Heights for $4.3 million.
Redskins owner Dan Snyder and wife Tanya sold their seven-bedroom, ten-bath Colonial in Bethesda's Longwood neighborhood for $3.7 million. The house, which Snyder bought in 1995 for $2 million, has a pool, spa, and cabana. He now lives in an $11 million mansion on a 14-acre Potomac estate once owned by Queen Noor's family and overlooking the river.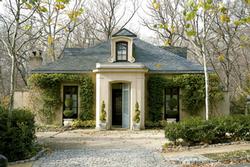 Lawyer Donald Stout put up $6.8 million for a 15,000 square-foot Georgian on more than four acres near the Madeira School in Great Falls—this after his Arlington patent-holding firm won a settlement against the makers of BlackBerry and earned him $177 million. HGTV's Dream Builders featured the six-bedroom, ten-bath house in a segment taped before the sale.
Former Freddie Mac CEO Greg Parseghian also won a few minutes of fame for his house in McLean's Spring Hill Farm neighborhood. Southern Accents featured the $5 million Colonial—all 10,500 square feet of it—as the magazine's 2005 show house.