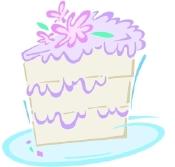 Remember when the article "What Shamu Taught Me About Life, Love, and Marriage" was on the New York Times' most e-mailed list for, like, forever? Check out the book. [via Bridalwave]
ABC7 has dress-shopping tips for voluptuous brides.
A reminder: Martha Stewart wedding event tomorrow! [via DC Nearlyweds]
In Illinois: A banker is accused of stealing money to buy a $20,000 engagement ring.
Those monkeys who got married last week are now on their honeymoon. Does anyone else find this weird?
Vote in the Farmers' Almanac Worst Wedding Weather Contest.
Have bridal news to share? E-mail mconrad@washingtonian.com.
To read the latest Bridal Party blog posts, click here.