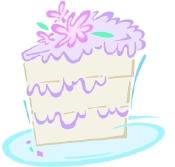 These paperdoll invitations are great. [via Bridalwave]
George Clooney is planning on popping the question?
Remember: Don't throw your ring in the trash.
In Florida: A bride with breast cancer gets her dream wedding with a little help from local vendors. This is just really nice. [via Wedlok]
Got bridal news to share? E-mail mconrad@washingtonian.com.
To read the latest Bridal Party blog posts, click here.