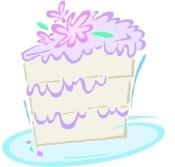 Designer Erin Fetherston (you may know her from the line she did for Target) is creating a funky bridalwear collection. [via bon mariage!]
Remember that runaway bride in Georgia? Her groom marries another woman.
More celebrity wedding rumors! This time, it's Drew Barrymore asking about weddings at a resort in Mexico.
You can personalize everything these days. [via Weddingbee]
Watch Whose Wedding Is It Anyway? this season to see a Baltimore wedding planner.
Have bridal news to share? E-mail mconrad@washingtonian.com.
To read the latest Bridal Party blog posts, click here.