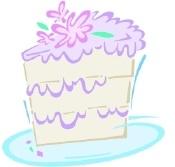 A zillion DIY projects from Etsy's "handmade wedding"series.
How to handle wedding toasts gone wrong.
Book a honeymoon and get a free wedding. [via Lovetripper]
Put your picture on a stamp, and get a discount, too. [via The Bridal Wishlist]
This woman decides not to marry a stranger in a radio stunt. Probably a good idea.
Kate Moss is engaged, supposedly. We'll see.
Have bridal news to share? E-mail mconrad@washingtonian.com.
To read the latest Bridal Party blog posts, click here.