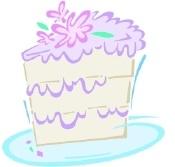 Downloadable shower invitations!
Miss Capitol Hill of DC Nearlyweds explains how she found her photographer.
Queen Elizabeth's oldest grandchild will get married this weekend.
Kate Hudson spotted wearing an engagement ring.
Looks like Jay-Z whisked Beyoncé off to the Arizona desert for a honeymoon.
A groom gives his kidney to save his bride's life.
Have bridal news to share? E-mail mconrad@washingtonian.com.
More>> Bridal Party Blog | Wedding Guide | Wedding Vendor Search