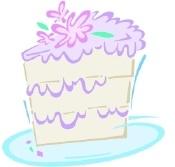 This "cake" made out of kitchen gadgets is amazing.
So useful: 50 ideas, tips, and even drink recipes for a bachelorette party. [via DC Nearlyweds]
Mariah Carey honeymoons at Six Flags.
Star Wars wedding! Click through to see the photos, because we're kind of in disbelief right now.
A couple's wedding date helps them win the lottery.
Have bridal news to share? E-mail mconrad@washingtonian.com.
More>> Bridal Party Blog | Wedding Guide | Wedding Vendor Search