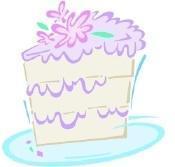 Sewage capacity, plastic tarps, mosquitos, and county permits. Seemingly unrelated, but be careful: They might all have something in common if you're planning a wedding in your own backyard.
Get dressed at home or at the church? Portraits before or after the ceremony? Here's a wedding-day timeline to answer some of those scheduling questions. [via Anne Ruthmann Photography]
The average price of paying for a wedding drops for the first time in a decade. Well done, corner-cutting couples!
The current state of weddings: A is for Alabama…and for Alaska, too! [via The Wedding Chicks]
Send a love letter to the U.S. Postal Service, complete with an All Heart stamp. [via Tying the Knot]
Have bridal news to share? E-mail lshallcross@washingtonian.com.