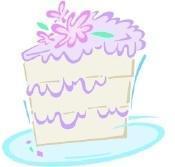 Country star Sara Evans tries her luck at husband no. 2.
The number on the scale isn't the final word in fitness. [via The Wedding Chicks]
What did wedding bloggers bring to Brides.com's potluck lunch? The Sexy 10, a porcelain squirrel bride cake topper, and more! [via Nearly Wed]
With gas prices on the rise, airline ticket prices are looking less and less appealing. Here are 10 reasons to stick closer to home and give the Sunshine State another look.
Have bridal news to share? E-mail lshallcross@washingtonian.com.