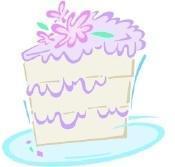 Some propose over a candlelit dinner, some ramp it up to baseball games. Others go, well, bigger. (Think Google.)
Wedding etiquette, updated: no "and guest," and don't forget to tip the priest.
Want to get the dirt on flowers? Here's a site for you. [via bon mariage!]
Too many hoops to jump through when it comes to a DC marriage license? [via DC Nearlyweds]
Have bridal news to share? E-mail lshallcross@washingtonian.com.