More Gift Guides: Fashionista | Food Lover | Under $30 | Eco-Friendly
Unless you're a technology whiz, shopping for that special family member or friend who loves gizmos and gadgets can be frustrating. You don't know the cool tech items of the season, and the product descriptions look as though they were written in a different language. To keep you from pulling your hair out during another trip to Best Buy, we've asked some local techies to tell us what's on their wish lists this holiday season. If the items listed below are out of your price range, consider low-tech gifts such as a new laptop bag or an iTunes gift card for your favorite techie.
Kindle, $359
Amazon's electronic book-reading gadget was released last November, but this holiday season could be its big break.
"I think it'll be a serious gift under the tree this year," says Clay Johnson, one of the founders of Blue Stage Digital, a political online-strategy firm whose clients include Obama for America and the Democratic National Committee. Also on Clay's wish list:
Netbooks, about $300 to $500
"Netbooks, netbooks, netbooks! They're all the rage these days," Johnson says. These low-cost laptops focus more on Web capabilities than hardware storage and software customizing, so they're particularly petite. With big names like Acer, Samsung, HP, and Lenovo catching the netbook wave, it's a good bet that even more will follow.
Chumby, $179.95 for 2008 models or $199.95 for 2009 models
The Chumby is an alarm clock, radio, blog feeder, and widget monger. Chances are your techie friends already own radio alarm clocks and PDAs, so why does Johnson recommend this unusual gizmo? "Now that the Chumby has Pandora on it and some decent speakers, I like it."
Nintendo Wii, $249.99
It's been two years since Nintendo revolutionized the video-game industry with Wii, but this console with its wireless, motion-sensor controls is still a force to be reckoned with. "Nintendo Wii is still hot," says Peter Corbett, CEO of iStrategy Labs, a digital marketing agency. "They're still hard to find and are still super-fun."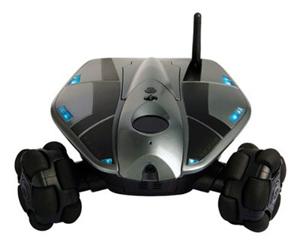 Rovio, $299.99
Although CNN hasn't released its holographic technology to the general public, you can now give the gift of being in two places at once. Rovio, a mobile Web cam, allows you to see and speak with people from the comfort of your own laptop. With remote-control functions and a design that looks like something out of Star Wars, this gizmo is at the top of Corbett's wish list.
Nikon D700, $2,699.99
The hefty price tag makes the Nikon D700 a present best suited for professional or experienced photographers. With 12.1-megapixel resolution and a continuous shooting speed of five frames per second, this camera will leave shutterbugs drooling. Says Corbett: "The Nikon D700 is, perhaps, God's gift to camera lovers."
Laptop bag, prices vary
Looking to spend a bit less? Corbett suggests going for a laptop bag: "I'm such a huge fan of bags, so a laptop bag is so key. I think a lot of people will be giving and getting accessories this season rather than new machines and gadgets due to the economy." His pick?Some of the sleek laptop bags that you can purchase on apple.com's site.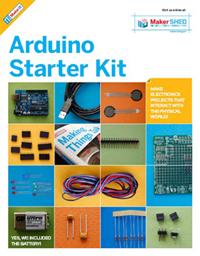 Arduino Starter Kit, $89.99
Ever wanted to program a computer? The Arduino Starter Kit lets you write software to operate heat, light, and other sensors in the real world. Gareth Branwyn of Maker Media says the kit, which also includes a copy of Making Things Talk, was designed to be user-friendly: "The Arduino and its programming language were originally developed for the arts community, so artists could put interactive elements into their work."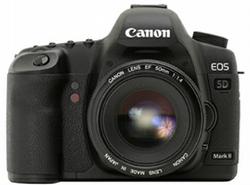 Canon EOS 5D Mark II, $2,699
If you're shopping for someone who's equally interested in photography and cinematography, the EOS 5D Mark II is the same price as the Nikon D700 but also captures high-definition videos at a 1920-by-1080 resolution. "I'm a Nikon user, but I want the Canon EOS 5D Mark II," says Nick O'Neill, a social-media blogger and founder of Socialtimes.com. Also on O'Neill's wish list: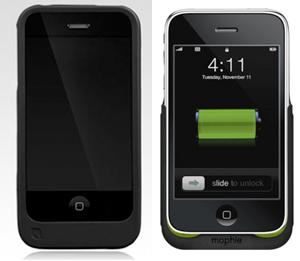 Incase's Power Slider and Mophie's Juice Pack 3G, both $99.95
Johnson and O'Neill recommend these iPhone 3G cases. Both feature a built-in battery to double your phone's charge. "This looks awesome for the iPhone lover," Johnson says. Now you're free to listen to music, chat, text or browse the Web without worrying about running out of juice.
Fashion Gift Guide
What to Wear to Holiday Parties
More>> Shop Around Blog | Style | Find a Spa

Shopping

→ Gifts for Geeks: Holiday Wish Lists From Local Techies
→ Jingle Bell Shopping: Holiday Markets and Craft Bazaars
Entertaining/Activities

→ Christmas in Washington Restaurant Dining Guide
→ Tips for Decorating Your Home
→ Send Us Your Holiday Light Photos
→ Create a Holiday Cocktail Party for $75
→ Timber!—A Guide to Local Christmas Tree Farms
What to Wear

→ What to Wear to Holiday Parties
→ Splurge Vs. Steal: Holiday Party Edition