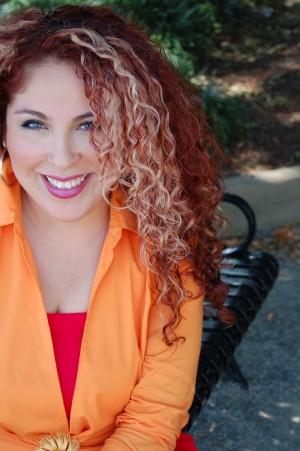 What: Girly vintage pieces from the '40s, '50s, '60s and unique stone jewelry in a variety of styles and colors.
Who: Abigail de Casanova has come a long way from the pompom-adorned alpaca sweater she wore on her first day of school after moving to United States at age 13. Today the fashion designer, makeup artist, hairstylist, and head of the DC Fashionistas wouldn't be caught dead donning such a major fashion faux pas. But there are still signs of her Peruvian roots in her current style. It's travel—exotic locales inhabited by people with styles and clothes completely foreign to her—that inspires this beauty and fashion jack-of-all-trades. But even now she still winces when looking back on that first day of school.
"Now that I think about it, I would have skipped the pompoms," she says.
Where to buy it: Abigaildecasanova.com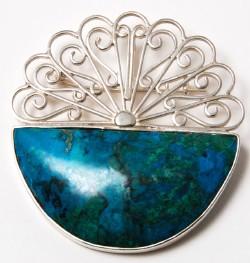 Keeping it local: De Cassanova has called DC home since she was 13, but much of her work has been done outside the District in far more stylish cities such as Miami and New York. Two years ago, in an effort to help bring things closer to home, she started the DC Fashionistas, a group of designers, stylists, makeup artists, models, and others who work and play in the shadow of the Capitol. Leading the group is a demanding job, but de Casanova says she wouldn't have it any other way: "It's such a blessing. It's a lot of responsibility, but when you do something you love it, doesn't really feel like work."
Fashion for a cause: De Casanova also does a lot of work with Fashion Fights Poverty, one of the largest fashion fundraisers in DC, and some of her jewelry has appeared in the charity's look book. She uses beads from Beads for Life, a company that sells paper beads—don't worry, they look a lot better than the ones you made in third grade—made by women in Uganda.
Making what's old new again: Like de Casanova's clothing line, a lot of her jewelry is made up of refurbished vintage pieces. And each is unique-from a necklace made of gold beads from decades ago strung between brown nuts native to the Amazon rain forest to shell bracelets.
De Casanova's faves:
Place for clothes: Current Boutique.
Shoes: Moojoo Ken.
Restaurant: Mezza Luna.
Bar: Union Street Public House.
Ideal DC day: De Casanova says she would spend the day taking a break from work to retreat back to basics and spend the day shopping for fabric and playing with new textures. "And paint," she adds.
Have a designer you recommend we profile? E-mail candrews@washingtonian.com.
Related:
DC Designers: De*Nada Design
DC Designers: Kristina Bilonick
More>> Shop Around Blog | Style | Find a Spa