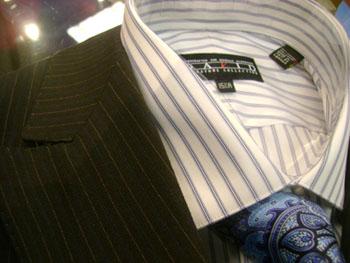 What: David's Black Label, a custom men's clothing line that consists of sportcoats, suits, slacks, shirts, and ties.
Who: David Eisele Sr., who earned a degree from the Fashion Institute of Technology. After spending several years in the jewelry business, he returned to men's fashion. Now he has his own store in Reston where he sells his clothing along with labels such as Canali and Hickey Freeman.
Where to buy it: Davelle Clothiers (davelleclothiers.com), his store in Reston Town Center.
An individual label: The decision to create his own clothing line wasn't a quick one. David says he'd been slowly building his collection "rather quietly" and was encouraged by many of his clients to start his own line. One of the hardest parts of breaking into the industry was learning to take what the client wanted and interpreting that for each individual's shape. Now working with clients to really understand their needs is a staple of his business model.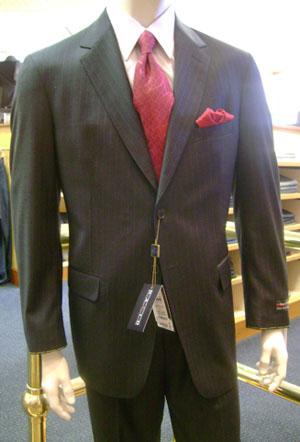 Words to dress by: David's favorite phrase is "Fashion is temporary; style is forever." When designing a custom suit, he thinks about a client's build and the best color for him. Whereas most designers have a strong opinion of who they are and want to get that across in their clothes, David is more interested in working with individual clients and their styles. His suits are designed to bring out the best in the customer while remaining stylish, and working with major fashion houses has helped him do that. "I really got inspiration from the best of each one," he says.
A men's must-have: "There's no question that every man should own a very rich, clear, navy-blue suit," says David, who adds that the coat can be worn with jeans for a night out. His fashion don't? The color red. "Everybody that knows me knows that I never wear red. It's perfect for Valentine's Day but is overused." Instead he suggests going with a raspberry color. A charcoal-gray shirt with a medium-blue tie is another color combination he approves of.
David's faves:
Place to shop for clothes: "I design all of my own clothing."
Place to shop for shoes: Davelle Clothiers, which carries Allen Edmonds and Lorenzo Banfi men's shoes, among other brands.
Restaurant: Mon Ami Gabi in Reston Town Center.
Favorite place in DC: Georgetown.
More>> Shop Around Blog | Style | Find a Spa