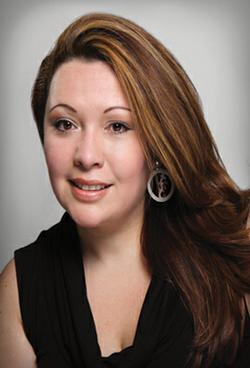 What: Jewelry—including earrings, bracelets, necklaces, and rings—for men and women that combines Peruvian culture with modern design.
Who: Evelyn Brooks, 33, an Alexandria-based designer who grew up in Peru watching her father operate his jewelry business. She never thought she would follow in his footsteps, but now she's an award-winning designer.
Where to buy it: On her Web site, ebrooksdesigns.com, and at these area boutiques.
Turning point: Before considering jewelry design, Evelyn was a United Airlines ticket-sales agent in Mexico City for two years. In fact, on September 10, 2001, she was on the same plane, United Airlines Flight 93, that would be part of the next day's terrorist attacks. She spent September 11 working at an airport in Mexico where hundreds of people were left stranded. A month later, she was laid off and returned to Peru, where her father encouraged her to create her first designs.
Cultural influence: Evelyn worked in the travel industry until 2007, when she decided to focus on her jewelry business. Her newest line is Moschik, a men's collection inspired by the Moche culture of northern Peru. It includes pendants, cuff links, bracelets, and rings. "The culture is all about geometric figures and abstract lines, so that's what you're going to see in the designs," she says.
Making a difference: A large part of Evelyn's business mission is giving back to the community: "I work with a lot of nonprofit organizations and help raise funds through sales or by creating a customized piece." She participates in Fashion Fights Poverty and donates to Empowered Women International.
A woman on a mission: Evelyn's family still lives in Peru, and she says they're happy for her but are still processing her success: "I think for my family, it'd be easier to see my brothers succeeding because they're men. Those things really drive me and give me more strength." Having first promoted her designs by going door to door, Evelyn has proven that hard work pays off.
Evelyn's faves:
Place to shop for clothes: Outlet malls.
Restaurant: Chima Brazilian Steakhouse in McLean: "It's all you can eat, and it's to die for! But you have to go with an empty stomach."
Bar: Skye Lounge and Lotus Lounge.
Favorite place in DC: Adams Morgan.
More>> Shop Around Blog | Style | Find a Spa