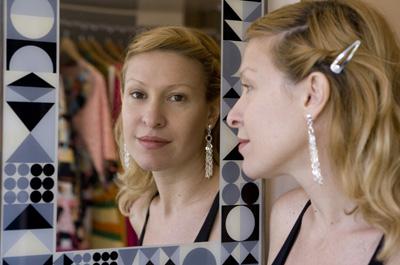 What: Yosoy Fashion, women's clothing that includes dresses, skirts, and tops. "Yo soy" is Spanish for "I am," which Luciana says is a powerful affirmation that inspired the clothing line.
Who: Luciana Tiktin. Originally from Argentina, she was living in Miami before moving to DC two years ago when her husband, performer and visual artist Joshua Tiktin, got a job offer. Not only does she have her own clothing line, but she opened the Dekka designer showroom on U Street with Joshua last April.
Where to buy it: At the Dekka showroom (1338 U St., NW, Second Floor) and soon online at Dekkafam.com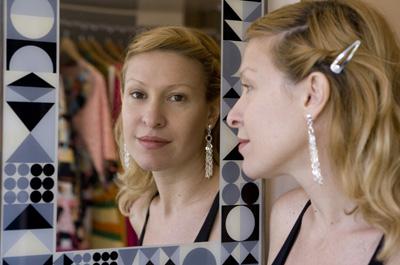 Bringing Miami to the District: Luciana and Joshua decided to open the Dekka showroom because they'd done something similar in Miami. She says it was difficult to do the marketing part of their business at times, but they've been successful since the showroom opened. "It has been great," she said. "We've been featured on different fashion blogs and in the Washington Post Business section. Many of the designers have very good sales—so far, so good."
Like day and night: Yosoy is divided into two collections: Yosoy Deluxe and Yosoy Urban. The former is a nightlife line with clothes that can be used for special occasions, cocktail parties, and more upscale events. The urban line is more transitional—Luciana says the pieces can be worn during the day and, depending on how you accessorize, at night.
Taking her own route: Luciana went to the International Fine Art College in Miami for a year before deciding to start her clothing line. Not finishing school made her feel incomplete in a way, but some advice she got from season-three Project Runway winner Jeffrey Sebelia, who also didn't finish fashion school, made her see things differently: "Not too long ago, I had a fashion show with him," she says, "and he told me that many times he also feels like that but it's something that can be overcome with experience."
Luciana's faves:
Place to shop for clothes: The Dekka showroom because of the different types of designers represented, including jewelry, handbag, and clothing designers.
Place to shop for shoes: "Moojooken, I love that line of shoes." (Previous DC Designers feature!)
Restaurant: Amsterdam Falafelshop in Adams Morgan.
Bar: Station 9, Local 16, Marvin, and Busboys and Poets.
Favorite place in DC: "I love Meridian Hill Park and walking around the Mall."
More>> Shop Around Blog | Style | Find a Spa