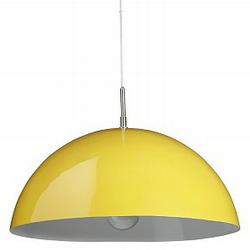 Never is lighting more important than now, when the sun has gone into hiding and all of our homes feel like basement apartments. Beautiful, unique lamps can lift our spirits as we wait for spring.
You can brighten a room and stave off the winter blahs with CB2's sol pendant lamp, now $79.95, or the swing pendant lamp, now $49.95.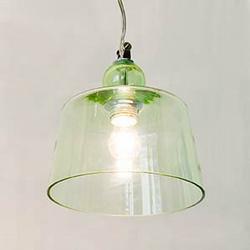 If you have a little more to spend, take advantage of Rose and Radish's "Thank you sale" and snap up this quietly stunning lamp. Type "THANKS09" into the coupon code field to bring the $720 price tag down to $504.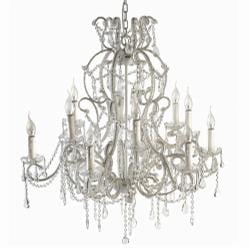 If drama is what you are after, this chandelier at Inmod is a good place to start. Juxtapose this fixture, which is down to $340 from $450, with the exposed-brick wall in your bedroom for a sense of urban romance, or hang it in a grand foyer to ensure that your high ceilings don't go unnoticed.
Less than a week remains in Mitchell Gold and Bob Williams' "clearance countdown," which means savings from 35 percent to as much as 70 percent on floor samples and other in-stock items, including beds, tables, storage, lighting, and rugs. The Web site is helpful for getting a feel for the Gold-Williams comfy-yet-refined style, but you have to hit the brick-and-mortar store at 1526 14th Street, NW to find out what's available.