Update July 12, 2011: The death sentence of Northern Virginia native Justin Wolfe has been overturned by the US District Court in Norfolk. Below is a story from the February 2009 issue of the Washingtonian.
Read an update to this story here.
Justin Wolfe is brought in shackles to a visitation room at Virginia's Sussex state prison, about 20 miles southeast of Petersburg. Glass scratched with tic-tac-toe games separates inmates from visitors.
"I'm a dangerous guy, you know," he says with a smile.
In January 2002, nearly two months before his 21st birthday, Justin Wolfe was convicted of murder and sentenced to death. He arrived at Sussex as the state's youngest death-row inmate. His face, as round and smooth as it was in his Chantilly High School graduation photos, still might get him carded at a bar.
The murder victim was 21-year-old Daniel Petrole Jr., a 1998 graduate of Centreville High, a student at Northern Virginia Community College, and a delivery man for a Herndon florist. On the night of March 15, 2001, Petrole was gunned down in his car on a cul-de-sac near Manassas, where he had just bought a three-story brick townhouse.
In Petrole's car and house after his death, police found $140,000 in cash and 46 pounds of marijuana worth some $200,000 on the street. Petrole, authorities soon learned, was the kingpin in one of Northern Virginia's biggest drug rings, moving half a million dollars' worth of dope every month. The son of a retired Secret Service agent who had guarded Presidents Carter and Reagan, Petrole was clearing more than $100,000 a month, yet he led a double life so convincing that his parents had put up $10,000 to help him buy the townhouse.
Prince William County commonwealth's attorney Paul Ebert, who has sent more people to death row than any other prosecutor in Virginia, handled the murder. At trial, Ebert and his team claimed that Justin Wolfe was a lieutenant in Petrole's drug operation who, owing Petrole more than $80,000, had hired a friend to kill him. Wolfe, they told jurors, was a violent drug lord who had ordered the hit as if Petrole were "a bug on a windshield," then celebrated at a Dom Pérignon–fueled bash at a DC nightclub. Drugs lead to greed, they said, and greed leads to murder.
The jury returned a guilty verdict in less than two hours, then handed down a death sentence in just five.
Seven years later, Justin Wolfe hopes to do what is rarely done in Virginia: win a death-penalty appeal. Courts in Virginia are the least likely in the country to reverse a capital conviction or sentence. Barring DNA proof, a governor's clemency, or a legal miracle, a death sentence in Virginia is final.
There's no DNA evidence in Wolfe's case, but he and his lawyers argue that a miracle, or at least Governor Tim Kaine's intervention, is warranted. Not long after Wolfe's conviction, the law license of his trial attorney, John Partridge, was revoked. Hired on the recommendation of a stripper, Partridge had never handled a capital-murder trial. Jurors called him Mr. Potato Head. In the sentencing phase, he turned the case over to an associate who'd had her law license for one year. It was her first time in front of a jury.
New facts also have surfaced contradicting key testimony. Most compelling are revelations from Owen Barber, the 21-year-old gunman who confessed to killing Petrole. Barber was the prosecution's star witness—the only witness to tie Justin Wolfe directly to a murder-for-hire scheme. Without Barber's testimony, Ebert told reporters at the time, "Justin Wolfe never would have been prosecuted."
But in a sworn affidavit filed nearly four years after the trial, Barber said Wolfe was not involved in the murder. There was no arrangement to kill Petrole, he said; Wolfe knew nothing and paid him nothing. Barber said he had fingered Wolfe chiefly to avoid the death penalty himself.
"Justin had nothing to do with the killing," he said in the affidavit.
Barber has since disavowed his recantation. And coming from a confessed killer and now a confessed liar, it might be easy to dismiss. But the affidavit, with other facts uncovered after the trial, seem to raise enough doubt to warrant a second look at Wolfe's conviction. Several jurors now say they suspected during the trial that the full story of the murder wasn't being told.
The courts, however, can consider only the story told at trial. Procedural rules in Virginia set high hurdles for introducing new evidence or fresh claims of innocence—rules that help make the state the fastest in the country to move death-row offenders from sentencing to execution. To win a new trial or even a hearing to consider the new evidence, it's not enough for Wolfe to raise doubts about his conviction. For all intents and purposes, the courts must be persuaded that he is innocent.
So far, they haven't been. Twice judges have dismissed Barber's recantation on procedural grounds, ruling that it was too little, too late. Wolfe, whose legal appeals are nearly exhausted, could be executed by summer.
As he talks about the twists in his case, Wolfe's words spill out in a rush. "It's crazy," he says. "It's just crazy."
Sports, Divorce, and Dope
Justin Wolfe's mother, stepfather, brother, and two sisters live on a quiet road not far from Route 50 as it runs west from I-66 toward Dulles airport, flanked by big-box shopping centers.
During the trial, the media portrayed Justin and others involved in the case as spoiled rich kids. CBS's 48 Hours aired its report as "Millionaire Boys' Club." But Chantilly is not a playground for the rich. The two-story houses on the Wolfes' street, built in the mid-1980s, are nice enough—the Wolfes' has a swimming pool—but they're far from posh.
When Justin was born in 1981, his mother, Terri, worked as a receptionist in a doctor's office; his father, Mike, was a roofing contractor. Terri had grown up in Springfield and gone to Bishop O'Connell High School in Arlington; Mike had graduated from McLean High School. Neither had a college degree.
The marriage grew troubled early, and the couple separated in 1985 when Mike became involved with the family's teenage babysitter, whom he later married. Justin was four when his parents split; his brother was two. Terri was 25 and pregnant with a third child.
A custody battle dragged on for years. More than once, Mike took Justin from the family's yard. During the trial, a neighbor testified that Terri once had asked her to keep Justin because Mike was coming. Mike, the neighbor said, "came through my front door and shoved me against the wall and grabbed Justin and threw him out the door and then dragged him down the driveway and into his car."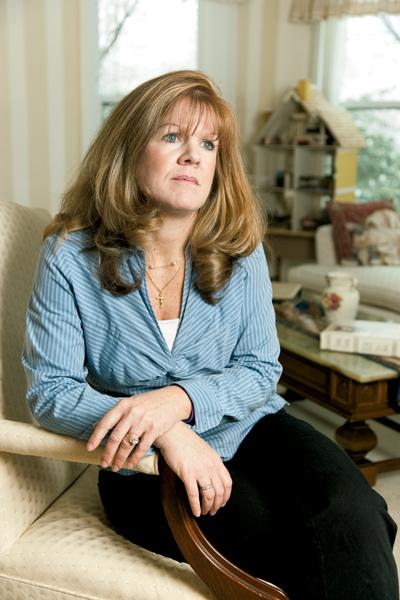 To make ends meet, Terri ran a daycare operation in her house, worked nights at Inova Fair Oaks Hospital as a labor-and-delivery technician, and did bookkeeping and housekeeping on weekends. She missed mortgage payments a few times and faced foreclosure until her father bailed her out.
When Justin was ten, Terri started working days at the hospital. Justin, the big brother, got his siblings off to school, Terri says. Later, when she had a cancerous lung removed, he would nudge her to take the walks she needed and promise to look after things.
Despite its stresses, the family had happy times. There were family dinners most nights along with baths and story time. "I tried to keep things normal—as normal as you could," Terri says.
Young Justin was a standout athlete. He quarterbacked his PeeWee football team and played shortstop and pitcher on a top area Little League team. Though only five-foot-seven, as a sophomore he was a reserve running back and linebacker on the 1996 Chantilly High state-champion football team.
"He was a nice kid," a neighbor said at his trial. "Justin was always one of the first ones to jump in and give you a hand."
Justin says he smoked pot for the first time when he was in eighth grade at St. Timothy Catholic School in Chantilly. A friend got some from his older brother and shared it with Justin. "We just walked around the neighborhood and smoked," he says.
At Chantilly High the following year, Justin began dealing to his friends. Later he moved up and began selling "chronic," also called "kind bud," high-grade marijuana that tastes sweeter and is more potent than regular pot, often called "schwag." Chronic sold for as much as $5,000 a pound—five times more than schwag.
Terri got her first whiff of trouble when she found marijuana seeds and stems in Justin's bedroom wastebasket. He was breaking curfew and sneaking out at night. Trying to rein him in, Terri talked to counselors and police and learned that he could be put on probation if he was reported three times as a runaway. She called police on him twice. Furious, Justin moved in with his father, who lived nearby.
In the fall of 1997, Justin's junior year, police—apparently tipped off that he was dealing—raided his father's house and found scales and small bags of marijuana in Justin's bedroom. Only 16, he was charged with possession to distribute but pleaded guilty to possession and got a year's probation. He violated probation several times. Once, he was caught using a fake military ID to buy beer; another time, he tested positive for marijuana and amphetamines.
While on probation, Justin returned to live with his mother, who had married Ben Steinberg, an information-technology executive, and had a fourth child, another girl. Justin's behavior was better. He helped around the house, cared for his siblings, and coached youth basketball.
Before and after graduating from Chantilly High, Justin worked for a home-improvement company selling windows, siding, and roofing. After each sale, he called his mother to report his commission. When she did laundry, she checked his pockets and sniffed his clothes but found nothing.
His senior year at Chantilly, Justin dated the daughter of the head of the Drug Enforcement Administration's Washington regional office, who saw him as a kid with potential.
"I wish I could say something bad about him, but it didn't show itself," the agent told the Washington Post after Justin's indictment in Petrole's murder.
But even as his manners and clean-cut looks impressed adults, he expanded his drug business. By the time of the murder almost two years later, Justin was known as Chantilly's "top gun" for chronic, according to court testimony; he had dozens of regular customers and made as much as $10,000 a month. He took exotic vacations and often dropped $2,000 or $3,000 at clubs buying booze and drugs for friends.
Justin also was doing harder drugs—cocaine as well as ketamine, a veterinary tranquilizer that's a popular club drug. Large doses of ketamine produce a euphoria that's described as an out-of-body experience. Justin, who injected the drug, called it going into a "K-hole."
Manhunt for a Murderer
Danny Petrole's murder looked to be an execution: ten bullets fired at close range from a 9-millimeter Smith & Wesson semiautomatic, shattering the passenger-side window of Petrole's Honda Civic. Nine found their mark, cutting through his lungs, liver, and kidney and severing his spine.
More than 1,000 people attended Petrole's memorial service. Friends called him Grin because he was always smiling.
It didn't take Prince William County investigators long to identify a suspect. The night of the murder, police found a gun by the side of the road not far from Petrole's townhouse. The serial numbers had been filed down but were raised through chemical analysis; the gun was traced to its owner and eventually to Owen Merton Barber IV.
Owen Barber and Justin Wolfe had known each other since freshman year at Chantilly. They'd met through Justin's cousin, who lived near Owen and shared his love of skateboarding and tinkering with cars. Owen and Justin both sold marijuana, but Justin made more money because he peddled the high-grade chronic.
Owen wasn't among the friends who slept over at Justin's house after nights out partying. He kept his distance. When Owen's mother died, Justin says, Owen never talked about it.
Justin's mother didn't like Owen. "He seemed shady to me," she says. "But Justin said, 'Mom, he's harmless. Nobody likes him, but what are we supposed to do? Be mean to him?' "
Days after Danny Petrole's murder, Owen Barber fled Northern Virginia. He was the subject of a nationwide manhunt for nearly three weeks before US marshals arrested him April 5 at a beachfront hotel in San Diego. His girlfriend, Jennifer Pasquariello, unknowingly led police to the fugitive when she drove cross-country to join him. The two had been making plans to go to Mexico.
Justin Wolfe also left the area days after the murder, catching a ride to Florida with a friend. But he returned within a week and went to Prince William County police headquarters for questioning.
According to a police transcript of the interview, four officers spoke with Wolfe, along with Rick Conway, an assistant commonwealth's attorney. Police knew that hours before the murder Wolfe had met Petrole for a drug buy. Conway offered Wolfe limited immunity on drug-dealing charges in exchange for information about the murder. A lawyer Wolfe had retained asked for a broader agreement, but Conway, a gruff former Falls Church police officer, refused; the motive for Petrole's murder, he said, might lie in Wolfe's drug dealing.
Wolfe was evasive, particularly when it came to questions about Owen Barber and the gun.
"If this is all the cooperation we're getting out of him," Conway finally told the lawyer, "we're going to try to bring as much as possible down on him, as much as possible."
A few weeks later, police called: A warrant for his arrest had been filed in connection with Petrole's murder. Wolfe, who had been headed to the gym, asked a friend to drive him to police headquarters, where he turned himself in.
Wolfe's prosecutor, Paul Ebert, has been the commonwealth's attorney for Prince William County since 1968. Born in Roanoke and raised in Falls Church, the son of a dentist, Ebert got his law degree from George Washington University, taking classes at night.
Ebert's rumpled suits and folksy charm play well in a county that until recently was too rural to consider itself part of Washington. He likes to hunt and fish, and he talks warmly to jurors as if he's hosting a barbecue.
Ebert is the state's ace when it comes to capital cases. He has won 13 convictions—more than twice as many as Robert Horan, the 40-year Fairfax prosecutor who retired in 2007. Four of the 16 inmates on death row—including sniper John Muhammad—were prosecuted by Ebert.
In Virginia, capital charges can be filed only in cases of premeditated murder that meet certain qualifications—when the murder involves rape or robbery, for example, or when it's murder for hire. Some local prosecutors seek the death penalty frequently, others not at all.
Ebert goes for the death penalty often. But he says he reserves it for "the worst of the worst." Justin Wolfe, he says, craved the money and attention that came with being a big-time drug dealer and wanted more of both. The night after the murder, dozens of his friends gathered in the VIP section of Bohemian Caverns, a DC nightclub, to celebrate his birthday. It was March 17—St. Wolfie's Day, his friends called it.
"He fancied himself a little Al Capone," Ebert says. "That's how we looked at it."
"We Got to Shoot Him"
Justin Wolfe's trial opened in the Prince William County Courthouse in Manassas on the morning of January 7, 2002, ten months after the murder. Threatened with capital-murder charges, Owen Barber had agreed to cooperate with prosecutors and fingered Wolfe, who faced three charges: conspiracy to distribute marijuana, commission of a felony with a deadly weapon, and murder for hire.
The court seated a jury of three men and 11 women, including two alternates. Three had college degrees. One ran a public-works roads-and-projects crew. Another was a substitute teacher married to a baker for Vie de France. Several were housewives, including one whose husband was an assistant manager at Safeway.
"I like blue-collar workers on my juries," Ebert told a reporter before the Muhammad case. "They know what happens on the street. But the egghead, the guy that lives in an ivory tower—he thinks about the philosophy of things, as opposed to the practicality."
Ebert was joined in the prosecution by his assistant Rick Conway, the prosecutor who had first interviewed Justin. Before presenting any evidence, the two lawyers warned prospective jurors that they would hear lurid stories of teenagers acting like gangsters.
"Everybody was in total disbelief," says Myles Ganley, the jury foreman. "We all said, 'Jesus Christ—prove it.' "
The trial established with certainty that Owen Barber had killed Danny Petrole. About 9:45 on the night of March 15, 2001, as Justin Wolfe and Petrole made a drug deal inside the Centreville apartment of Wolfe's girlfriend, Barber waited nearby in a borrowed red Ford Escort. His own car, which had projector headlights, racing tires, and a loud exhaust system, was too conspicuous for the night's work. Barber then followed Petrole for nearly an hour as the dealer made another drug delivery near the courthouse in Fairfax City; Petrole then returned via I-66 to his townhouse near Manassas.
When Petrole pulled up to the curb around 11, Barber stopped as well, got out, and walked up to Petrole's car. A friend of Petrole's in the house mistook the gunshots for someone banging on a hollow pipe—vandals at a construction site down the road, he figured.
The son of a retired Marine mechanic, Barber had gone through rough times before the murder. His mother had died after a long bout with cancer. His relationship with Pasquariello, his longtime girlfriend, was rocky—he testified that he once used a Taser on her—and they recently had broken up.
Barber testified for more than three hours. Slight, with a wispy goatee and close-cropped hair, he wore glasses and a white sweater. He didn't look menacing, but he related the details of Petrole's slaying in flat, emotionless tones.
It was Wolfe who had proposed killing Petrole, Barber testified. While they were having drinks at the Blue Iguana, a bar and restaurant in the Fair Lakes area of Fairfax, Wolfe "asked me if I wanted to get his chronic man," he said. He thought Wolfe was suggesting a robbery, but Wolfe, he claimed, had other ideas. "You can't rob him," Wolfe said, according to Barber. "We got to shoot him because he knows too many people."
Barber testified that he and Wolfe followed Petrole several times, hoping for an opportunity to move on him. Eventually, Barber said, Wolfe called for the hit to take place on March 15, after his buy from Petrole.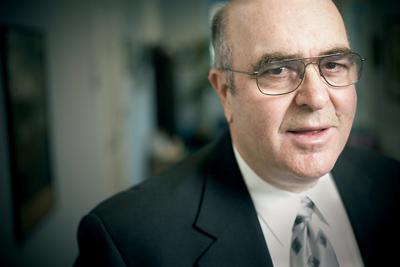 Prosecutors walked Barber through his cell-phone records that day. They showed half a dozen calls between Barber and Wolfe in the 90 minutes surrounding the murder. Barber testified that those calls were to update Wolfe as he followed Petrole. The last, he said, was to let him know the job was done.
In exchange for the murder, Barber said, Wolfe forgave him a debt of $3,000 as well as money he owed for more than four pounds of pot. He also promised a half pound of chronic and $10,000 in cash—a payoff worth about $20,000.
After midnight, Barber joined Wolfe and other friends at Bridges, a bar in downtown Fairfax popular with George Mason University students. Barber testified that when he told Wolfe the details of the killing, Wolfe hugged him. They ordered a round of drinks and toasted the money they'd made that night.
In exchange for Barber's testimony against Wolfe, prosecutors agreed not to seek the death penalty against him. After Wolfe's trial, Barber pleaded guilty to first-degree murder and was sentenced to 60 years in prison, with 22 years suspended.
As part of the plea bargain, Ebert also dropped charges against Barber's girlfriend, Jennifer Pasquariello, who had been arrested for conspiracy-after-the-fact.
Plea deals are a staple of criminal prosecution. As Ebert told the jury, the state sometimes "has to pet a skunk in order to catch another."
But several potential jurors in the voir dire were puzzled as to why the state had sought the death penalty for the defendant who hadn't pulled the trigger. "That doesn't really make sense to me," one said. "I guess I would have a hard time agreeing with that." Those potential jurors were dismissed.
Whatever questions the plea deal raised about Barber, the shooter, his account fit other evidence. One woman testified that her husband told her he and Wolfe had taken her handgun with them to collect drug debts. The two once had hatched a plan to rob a supplier, she said, even buying ski masks and duct tape to tie up the dealer.
Chad Hough, a prosecution witness then facing charges of drug dealing, testified that during forays to the racetrack and strip clubs in West Virginia, Wolfe had talked about robbing other drug dealers. Once, Hough said, Wolfe proposed arranging a buy at "a chick's house." Hough was to wait outside, then follow the dealer and rob him. "I didn't take it seriously," Hough said.
Testimony from Pasquariello also supported Barber's story. In San Diego, she said, Barber told her that Wolfe had hired him for the murder. Also damaging was a letter she wrote to Wolfe that was found by the marshals who arrested Barber at the San Diego hotel. "We need money bad," she wrote. "J.W., I'm writing this just to let you know that I will be trying to call with whom and where to send cash to."
The letter didn't refer to the murder, and Wolfe would testify that Pasquariello had asked him for money several times—to help Barber run from police, not to pay him off. But jurors later said it was crucial testimony.
"I Ain't Never Hurt Nobody"
The prosecution called 21 witnesses over more than two days. Wolfe's lawyer, John Partridge, opened the defense on the third day of testimony. Partridge, 34, ran a small general-practice firm in Herndon that he'd opened after graduating from Catholic University's law school in 1994. The firm handled all kinds of matters, from business incorporation to personal injury. In a high-profile 1999 case, Partridge represented a man who allegedly had shot and killed a 16-year-old at his daughter's high-school graduation party. Partridge argued self-defense, and police declined to press charges.
Wolfe's family met Partridge through Wolfe's girlfriend, Regina Zeuner. Unbeknownst to the family, Zeuner was an exotic dancer. She had met a lawyer from Partridge's firm at her club, where he spoke to dancers about the legal limits of their work. Zeuner talked about Wolfe's case with the lawyer, who called Partridge, woke him, and arranged for the three to talk that same night.
Terri Steinberg, Wolfe's mother, met Partridge the next day. "He gave me such confidence," she says. "He told me, 'There's no evidence—there's no way they can convict.' "
In hindsight, she says, the quick hiring seems foolish: "But when you get in trouble like this, there's no guidebook that says, 'Step one: Interview a lawyer.' There's nobody telling you what to do."
At the trial, one of Partridge's first witnesses identified Owen Barber and Danny Petrole as regulars at a weekly hip-hop event at a downtown DC club—testimony that dented the prosecution's claim that Barber hadn't known Petrole and wouldn't have killed him without orders from Wolfe.
Another defense witness was Holly Dittoe, a friend of Wolfe's who happened to be with Petrole's younger brother, Johnny, in the early morning after Petrole was murdered. When Johnny got a call about his brother's death, Dittoe phoned Wolfe and relayed the news.
Wolfe was shocked, she testified: "He couldn't believe it."
The key to the defense's case was Wolfe's testimony, which took almost an entire day. Talking so softly that he repeatedly had to be asked to speak up, Wolfe confessed to drug dealing that netted him about $100,000 a year. He admitted that he owed Petrole money, but no more than usual. Petrole and other suppliers typically "fronted" drugs to other dealers, taking payment only after the marijuana was sold.
Wolfe denied using a gun to collect drug debts, saying he had never even handled one. He said it was the prosecution's witness, Chad Hough, who had dreamed up robbery schemes. Hough, Partridge would note in his closing statement, was facing drug charges of his own; he put Wolfe at the center of the robbery schemes in an effort to win a better deal from federal prosecutors, the lawyer said.
"I ain't never hurt nobody in my life," Wolfe told the jury. "Never."
He also testified about the cell-phone calls with Barber the night of the murder. Barber, he said, was pestering him to find out exactly when Petrole was going to deliver the drugs and when Barber could pick up his supply. That wasn't unusual—several of Wolfe's customers wanted quick pickups of drugs. Only later, Wolfe said, did he realize that Barber had used him to set up Petrole.
Wolfe's trip to Florida after the murder looked suspicious, and he admitted that he'd left to avoid police—to escape not a murder charge but rather a drug arrest if police traced Petrole's dope to him.
When police filed an arrest warrant for him for the murder, he shrugged off a friend's suggestion that he run, Wolfe and the friend both testified. "I might have to do some time on those drugs," he told the friend, "but I had nothing to do with this murder."
To the jury, it was obvious that Barber and Wolfe could not both be telling the truth. But neither seemed trustworthy. Juror Tim Lukkarinen told 48 Hours: "If it was Justin against Owen, who could you believe? They're both thugs; they're both liars involved with drugs, tied up in greed."
But other evidence seemed to fit Barber's story, particularly the cell-phone records from the night of the murder. "The phone records were the clincher—definitely a clincher," says jury foreman Myles Ganley. "During the course of that night, they were on the phone with each other every five minutes. It was just too much."
In the end, there was little disagreement among the jurors. After hearing from more than 30 witnesses over just six days of trial, they deliberated for 90 minutes before returning the verdict: Wolfe was guilty on all counts.
When the jurors turned to the matter of Wolfe's sentence, they agreed to the prosecution's request for the maximum 30 years on the drug-dealing and firearms charges. Jurors wrestled with how to punish Wolfe for the murder. Several questioned whether Wolfe might be released even if given a life sentence. Twice jurors sent questions to the judge asking for a definition of life imprisonment.
Foreman Myles Ganley says he favored the death penalty from the outset. After a break in the deliberations, he brought in an enlarged photo of his teenage son and placed it next to Petrole's gruesome autopsy photos. He noted that Barber, while stalking Petrole on the night of the murder, had lost him and briefly followed another Civic.
Says Ganley: "He could have mistaken my son for Danny Petrole."
Wolfe had no record of violence—not even a schoolyard scrape. But Conway and Ebert had painted him as someone who might reach out from jail to kill again. "He thinks of nobody but himself," Ebert told the jurors.
They apparently agreed. Ganley later told the Post, "I have visions of this guy sitting on his throne with all these people paying homage to him."
After the death sentence was announced in the courtroom, Wolfe turned to his mother and said, "Wow, they must really hate me."
Kill the Golden Goose?
Wolfe's friends were shocked that the jury could see him as a violent thug. In the five months before the judge affirmed the jury's death sentence, more than 100 people—including neighbors, classmates, and former coaches—wrote urging him to spare Wolfe. "The Justin Wolfe that I knew was not a violent person," said a typical letter. "People often took advantage of how generous and nice he was. I cannot think of one time in the past six years that I have known him that he was ever angry, violent or mean."
Wolfe's family had thought the murder charge wouldn't hold up. Partridge, they say, had assured them that nothing linked Wolfe to the murder. At most, he said, he'd get a conviction on the drug-dealing charge and a five-year sentence.
In the weeks before the trial, the family had doubts about Partridge. Wolfe says the lawyer promised to focus everything on the case but was slow to return phone calls and took only a few hours to prepare his client for the witness stand.
"He said he didn't want me to sound coached," Wolfe says. "He said, 'Just go up there and be honest.' "
After the trial, Wolfe's family hired Alexandria attorney Marvin Miller for an appeal. Reading the trial transcripts, Miller—a former president of the Virginia Association of Criminal Defense Lawyers—found what he considered glaring mistakes in Partridge's work. To anyone who knew drug-dealing culture, Miller says, it was impossible to believe that Wolfe had killed Petrole over $80,000 in debts. Wolfe and other Petrole customers regularly ran up bigger tabs. Petrole was also a source of high-grade marijuana that earned Wolfe big money. Why kill the golden goose? A witness with expertise about drug dealing easily could have demonstrated that Wolfe had little reason to want Petrole dead, Miller says.
Before the trial, Wolfe should have pleaded guilty on the drug charges, says Miller, who has done criminal work for 30 years. Then the drug dealing wouldn't have been at issue in the trial. "That would have gutted 70 to 80 percent of the prosecution's case," Miller says. "They spent days painting him as a drug dealer preying on the community. That's how they got the jury to go for the death penalty."
Miller also faults Partridge for failing to introduce evidence regarding Wolfe's language disorder—a nervous tic that causes him to smile and laugh unconsciously. He had therapy for it as a middle-schooler—"I remember I hated it," Wolfe says, "but my mom made me go"—yet when under pressure, he still grins at inappropriate moments.
Many in the courtroom read his ill-timed smiles as smirks—smirks, the prosecutors argued, that proved he didn't care about Petrole's death. "He was grinning during half of his testimony, even chuckling," Rick Conway told the jury. "What is that? It certainly is not remorse, folks."
Partridge failed Wolfe most in the sentencing phase, Miller says. Most defense lawyers spend months preparing mitigation—evidence indicating that the defendant contributes to the community and leads a life worth sparing. "Mitigation should start the minute the capital-murder charge is brought," Miller says.
Partridge started mitigation only a few weeks before the trial began and turned the work over to Rachel Fierro, an associate in his firm who had graduated from the New England School of Law in Boston and gotten her law license about a year earlier. Fierro also handled questioning during the sentencing phase, even though she had never worked a jury trial. Miller says she allowed prosecutors to introduce damaging information that could have been kept out.
Says Miller: "Partridge really, really blew it."
Not Clarence Darrow
Fierro, who continues to practice law in Herndon, declined comment for this story. She and others say that Partridge can't be found. Catholic University lists a post-office box in Sterling for his address. Letters sent to that address were not answered.
Paul Ebert says Partridge's effectiveness was not an issue in the trial. His performance was "average," the prosecutor says. "He certainly wasn't Clarence Darrow, but he wasn't bad."
Jurors, however, found Partridge so inept that he became the butt of jury-room jokes. Four jurors gave affidavits to Wolfe's lawyers that discussed Partridge's performance. He was a "joke," one said. Another called him a "doofus." According to one affidavit, a juror even drew a caricature of him on the whiteboard in the jury room with big arms outstretched and the caption "But your honor!"
Since Justin's conviction, Partridge has given his own affidavit in which he admitted to serious mistakes. He confessed that he hadn't looked into Owen Barber's explanation about his cell-phone calls to Wolfe on the night of the murder. Barber had said he made the calls during the hour he was stalking Petrole, and he testified in detail about his location at each call and what was said.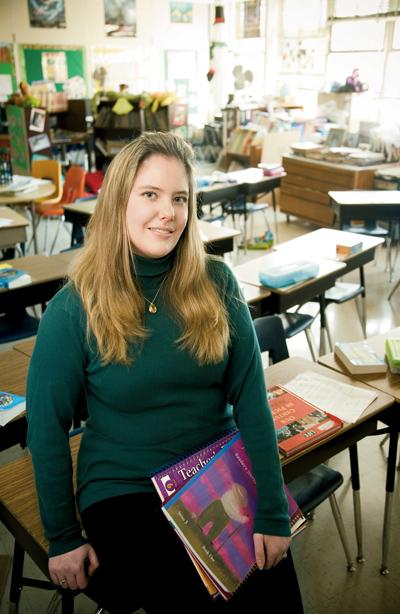 Dusty Smith, then a reporter for the Times Community chain of local newspapers, says he raised questions with Partridge about Barber's testimony during the trial, saying it didn't add up. But according to Smith, the lawyer brushed him off and said he had looked into it.
Smith later investigated, driving Barber's purported route several times. For Barber's testimony about the calls to be true, the reporter found, he would have had to speed through neighborhood streets at 100 miles an hour. Prosecutors dismissed Smith's findings as insignificant and said Barber had mixed up a few details. "But I wouldn't think he'd be that specific if he was confused," Smith says. "It sounded like he was making up a story."
One juror said in her affidavit that the inconsistencies in Barber's testimony could have changed her vote. They "may have made a difference in the way I evaluated Barber's testimony and credibility," she said.
Partridge also acknowledged that he should have asked for a continuance in the sentencing phase to investigate allegations that as an eighth-grader Wolfe had taken razor blades and syringes to school. His brother, Wes, testified at the time that he was the one who'd been caught with the contraband; he used the plastic syringes as squirt guns and found the razor blades in his father's truck. Wes's testimony was confirmed by Wes's mother, stepmother, and father. But the St. Timothy principal, a woman who had founded the school 20 years before, took the stand and said with great certainty that it was Justin.
Her testimony undercut the credibility of the Wolfes. In an affidavit filed after the trial, however, the principal said she had been mistaken; it was Wes, not Justin, who had brought the contraband to school.
In his affidavit, Partridge said: "I had never handled a capital case to trial before. . . . I thought that I would be able to learn enough as the case went on to be able to handle the case and trial properly, but I was mistaken."
In 2003, about 20 months after Wolfe's conviction, Partridge agreed to surrender his license to the Virginia State Bar. Before and after Justin's trial, the bar received complaints from at least a dozen clients who had hired Partridge for legal work—divorce proceedings, driver's-license suspensions, severance agreements, and the like. Among their claims: The lawyer had collected fees but done little or no work, failed to return phone calls for weeks at a time, and mishandled filings.
More than once, according to the bar's findings, Partridge explained his failings to clients by saying that he was "knee deep" in a murder case—a murder case that appears to have been Wolfe's. A former colleague says Partridge was trying to do too much: "He truly wanted to help everybody. He just didn't know how to say no."
State law mandates that death-row convictions be sent directly to the Virginia Supreme Court on appeal. Marvin Miller filed a brief with the court in the fall of 2002 with 37 claims of error in Justin Wolfe's trial.
Virginia's judicial review in capital cases offers little hope to defendants. Few appeals succeed, as the state and federal courts have the country's lowest reversal rate of capital convictions and death sentences.
State officials and others suggest that this statistic reflects the skill and care with which prosecutors and judges handle cases. Others argue that the state's fast-track appeals process is stacked against the defendant. Procedural rules strictly limit the scope of judicial review to the trial record; new evidence or fresh claims of an unfair trial are dismissed without review even when they have merit.
Of Miller's 37 claims, the court dismissed more than a dozen on procedural grounds. Miller had argued that testimony about Wolfe's having planned robberies was hearsay evidence that prejudiced the jury. Even if true, Miller argued, the testimony wasn't admissible because it didn't suggest a premeditated murder, the standard for a capital crime.
Here and elsewhere, Partridge's failure to challenge issues at trial doomed Wolfe. The court declined even to take up the claim: "We will not consider this argument because the defendant did not object to the admission of this evidence at trial," it ruled. It similarly dismissed Miller's claims that the allegations about razor blades and syringes when Wolfe was in eighth grade—which the witness later admitted were wrong—had prejudiced the jury.
The Virginia Supreme Court reviewed Wolfe's case a second time in January 2004 and again declined to set aside his conviction. Attached to Wolfe's brief was an appendix with the affidavits from the four jurors. One was upset that Wolfe received the death penalty while Barber got only jail time. Other jurors had pressured her to vote for death, she said.
"Serving on Justin Wolfe's jury was the single worst thing that has ever happened to me short of the loss of a relative," she said. "Justin Wolfe should have received a sentence of life without parole."
"Time to Do the Right Thing"
In July 2005, the DC law firm King & Spalding joined Wolfe's case as pro bono counsel to help prepare his federal habeas petition, the third and final stage of judicial review. The 125-year-old firm has offices worldwide and nearly 900 lawyers. More than a dozen attorneys took up the case, and the firm hired private investigator Bob Lessemun, a former British police detective with extensive experience in drug enforcement.
Wolfe's previous lawyers had established a relationship with Barber, who was at Wallens Ridge, a high-security prison a few miles from Virginia's border with Kentucky. Barber met several times during the summer and fall of 2005 with Lessemun as well as King & Spalding lawyers, including Katie Swanson, then a 27-year-old associate. While a law student at the University of Michigan, Swanson had worked with a nonprofit group that sought to protect the legal rights of prisoners. She had spent time at a state prison and gotten to know the inmate paralegals, most of whom were serving life terms.
Swanson grew close enough to Barber that they exchanged Christmas cards. Barber spoke with the flat affect that jurors saw at trial, she says: "He's got emotions—we saw a flash of anger occasionally and a few tears. But he's built a thick wall that makes it difficult for anyone to get close to him."
Eventually Barber opened up. He was angry at prosecutors, who he said had arrested his girlfriend to pressure him to talk. "They're dirty," he told Swanson.
According to Barber, prosecutors and police had put him together with J.R. Martin—the friend who had loaned him the car the night of the murder—to coordinate their testimony. Barber told Swanson and Lessemun that whenever his and Martin's stories differed, one of the detectives or prosecutors would step in to say, "Would it be true to say . . . ?"
Barber more than once hinted to Swanson and Lessemun that his trial testimony wasn't accurate. One time he suggested that Petrole's murder wasn't planned. "It could have been a robbery," he said.
Says Swanson: "I knew right then that he lied during the trial."
Wolfe's previous lawyers had suggested that King & Spalding also keep tabs on Carl Huff, a cellmate of Barber's at Wallens Ridge for about a year. Huff, then 27, was a 11-year veteran of state prison. Born in Hampton, Virginia, to teenage parents he says were drug addicts, he had shuttled in and out of foster care and juvenile detention. By his account, he was committing burglaries and strong-arm robberies by his early teens as well as using pot, cocaine, methamphetamine, and other drugs.
In 1993, Huff broke into the home of some neighbors, tied them up, and stole cash, guns, and a car. He was arrested and pleaded guilty to robbery, abduction, and grand larceny, among other charges. A few months after his 16th birthday, he was sentenced to 78 years in prison, with 40 years suspended.
At Wallens Ridge, Barber asked Huff to help him appeal his sentence. Though he'd never graduated from high school, Huff had spent hours in prison law libraries drafting his own appeal and helping other inmates. Before the work on Barber's appeal was done, Huff was transferred to Brunswick state prison, about an hour south of Petersburg.
Lessemun, the King & Spalding investigator, met with Huff at Brunswick in November 2005. He came away with little but soon after got a letter from Huff asking him to visit again. It's important, the letter said.
Huff told Lessemun that Barber had given him a much different account of the murder than the one he had told at trial. As they got to know each other and he gained Barber's trust, Huff said, he persuaded his cellmate that he couldn't handle his appeal without knowing the whole truth.
Eventually, Huff said, Barber confessed that he had lied at Wolfe's trial. Wolfe had known nothing about the murder. In his initial cell-phone calls to Wolfe that night, Barber had been trying to determine when and where Petrole was going to make his drug drop. Later, Huff said, Barber called Wolfe several times to arrange meeting later that night at the bar.
Barber did not stalk Petrole alone, Huff said. J.R. Martin, the friend Barber said had loaned him the Ford Escort, went along as the getaway driver. Nor was the murder planned. As Barber approached Petrole's Civic, Petrole lunged across the passenger seat toward the glove compartment. Thinking he was going for a gun, Barber fired into the car. He was so scared, Huff said, that he didn't know he'd pulled the trigger until he'd squeezed off several rounds.
Wolfe's legal team had long suspected that the murder was a robbery gone bad. On December 5, Lessemun and Swanson spent seven hours at Brunswick taking Huff's statement. Huff also wrote a quick note to his former cellmate. "It said, 'It's time to do the right thing,' " Swanson says.
Barber was now at the Sussex state prison, about an hour away, and Lessemun and Swanson went there. Time was critical—Justin's federal habeas petition already had been filed with the federal district court in Norfolk.
Lessemun says he told Barber, "We've been to see Carl Huff, and we know what you've told him."
"Has he told you everything?" Barber asked.
They gave him Huff's note. "He read it, then said nothing for a long time," Swanson says. "He was just thinking. Then he told us the truth."
"Either Do This or Die"
On December 15, 2005, Justin's lawyers filed an amended habeas petition with the federal district court. Appended were affidavits from Huff and Barber dated the previous day.
In his affidavit, Barber said that on his plane ride home after being arrested in San Diego, a Prince William County detective suggested that Wolfe was involved in the crime: "He told me they already knew that Justin had hired me to kill Danny Petrole and that one of us would end up telling the story and the other would end up with capital murder. I did not suggest the story to the detectives; they were the first to mention it to me."
Over days of interrogation, Barber said, police and prosecutors "entirely focused on Justin as suspect. . . . It was like they were beating a drum."
Barber eventually agreed to cooperate when the police arrested his girlfriend and the two were put "in the same room so that I could see how upset she was."
"In the end," Barber said, "I agreed to testify against Justin mainly because I did not want to face the death penalty. Prosecutors threatened me that it was either do this or die." When police showed him the cell-phone records from the night of the murder, Barber said, "I made up the content of the calls to fit the story that police and prosecutors wanted to hear."
Barber's account varied little from Huff's even though the two had been separated for more than a year. "Whenever you look at an admission or confession," Lessemun says, "you look for the detail. And there was a lot of detail—a lot of detail. For me, his confession was the truth. I thought Justin would be out for Christmas."
As the court considered the amended petition, Lessemun and Swanson kept in touch with Barber. They say Barber began to worry about how his father, an ex-Marine, would react to news that his lies had put an innocent man on death row. Barber also feared for his safety among fellow inmates.
Lessemun says that sometime in April 2006 he warned Barber that the legal team might take his recantation public. He could expect inquiries from the media, Lessemun said. Soon after, Swanson got a letter from Barber:
Dear Katie,
I am writing to you because my conscience has been bothering me greatly. The statement I made to you and Bob on 12/14/05 is false. I am sorry I have wasted your time. The truth was allready told by me when I testified in court at Justins trial. I wish I could help Justin, but lieing is not the way. Once again, my appologies. Please do not see me anymore. Also tell Bob I am truely sorry. I have made a carbon copy of this letter.
Sorry, Owen Barber
A few months later, a magistrate judge for the federal district court for eastern Virginia, faced with conflicting accounts from Barber, refused to consider his or Carl Huff's affidavit. "This Court is not required to pick and choose the testimony that the defense finds most appropriate," the judge wrote. "The affidavits have not been a part of this case before now, and they are not relevant to the disposition of matters now before the Court."
The federal district court subsequently agreed, dismissing Justin's petition. It said Barber's affidavit was not "truly persuasive" and argued that recantations of trial testimony are "looked upon with utmost suspicion."
Owen Barber did not respond to letters requesting an interview. Many people involved in the case question his affidavit and its new version of events.
Myles Ganley, the jury foreman, argues that Barber lied in the affidavit to help Wolfe. "It just makes no sense for Owen Barber to go whack him by himself unless he's going to rob him, which he did not do."
Paul Ebert, the Prince William County prosecutor, says jailhouse recantations are common. Defense attorneys, he argues, easily persuade offenders already sentenced and in prison to put their name to a statement.
Ebert denies coaching witnesses or any misconduct in Wolfe's case. Ebert remembers meeting with Barber but says, "I don't have any recollection of anybody being with him—including Martin and Jennifer Pasquariello."
"Overwhelming evidence" from the trial supports Barber's original testimony, Ebert says: "I was concerned how the jury would perceive it—you've got a guy that pulls the trigger testifying. But the jury believed him. I thought he was very credible on the stand."
Wolfe's lawyers argue the opposite. Thanks to Ebert's threat of a capital-murder charge, Barber had plenty of incentive to lie at trial. But he stood to gain nothing from the affidavit except trouble—from his father, a military man, and from fellow inmates, who often punish snitches.
The companion affidavit from Carl Huff, Barber's former cellmate, proves that Barber wasn't trying to help Wolfe, his lawyers say. Huff was the first to step forward with the new version of the murder; Barber only reluctantly admitted to it, they say.
If true, Barber's revised account explains holes in his original testimony. In court, he was sketchy about why Wolfe had wanted Petrole dead. He admitted he didn't know Wolfe's motive and didn't ask him about it; he said he only "put it together" that Wolfe was trying to escape debts to Petrole.
Barber's affidavit also explains an oddity from the crime scene. The night of the murder, police found the gun Barber had tossed as he fled. But it was on the shoulder of the road—what would have been the passenger side of the car as he drove away. How could Barber, with adrenaline pumping and driving at high speed, have reached across the seat to throw the murder weapon out the passenger-side window?
His recantation offers an answer: Barber wasn't driving. According to his affidavit, he was accompanied that night by J.R. Martin, a friend and a witness for the prosecution. In court, Martin testified that he had loaned Barber the Ford Escort. But Barber in his affidavit puts Martin behind the wheel as they sped away from Petrole's house.
Robert Horan III, J.R. Martin's attorney and son of the legendary Fairfax County prosecutor, denies that his client was at the scene of the murder: "Suffice it to say that Owen Barber would say just about anything to anybody at this point. Mr. Barber has obviously been all over the place in terms of what he has claimed and continues to claim."
Martin's appearance in Barber's affidavit raises another question. Ganley and others argue that Barber lied in his affidavit to help his friend Wolfe. But why, then, would he implicate Martin, another friend, in the new story?
Justice for Justin?
Justin Wolfe's case has reached the US Court of Appeals for the Fourth Circuit, one of the nation's most conservative appeals courts. According to a study by Columbia Law School, it sides with the defendant in just 7 percent of the Virginia death-penalty cases it hears; the figure for federal appeals courts nationwide is 40 percent.
If denied again, Wolfe's lawyers will take his case to the US Supreme Court. They also will petition Virginia governor Tim Kaine for clemency.
Kaine, the state's first Catholic governor, personally opposes the death penalty but promised in his campaign to carry out the law. Since taking office, he has declined to intervene in eight executions—seven by lethal injection, one by electrocution. Last summer, he commuted the sentence of triple murderer Percy Walton, whom experts declared severely mentally impaired.
Given that Virginia's courts take up the question of a defendant's innocence only in the rarest of capital cases, it is up to the governor to consider how new evidence affects conviction. As the court of last resort, Kaine can consider Barber's and Huff's affidavits—evidence that should persuade the governor, Wolfe's supporters say.
"This is a sad, sad case," says lawyer Marvin Miller. "I believe he is truly innocent. And I mainly handle clients who aren't innocent."
Frustration over the courts' handling of Wolfe's case helped push Katie Swanson out of the legal profession. She left King & Spalding in 2006 and began teaching at Calverton Elementary School in Beltsville.
"I allowed myself to become convinced that if we just found the truth, everything would work out right," says Swanson. Procedural rules are needed to guarantee that appeals don't clog the courts, she says. "But a flat refusal to even consider new evidence—particularly evidence obtained in the manner ours was—is wrong and unjust."
"I work more hours as a teacher than I did as a lawyer, and I make a tiny fraction of the pay," Swanson says. "But I see the impact every day. Good intentions bring good results almost without exception."
Carl Huff, Owen Barber's former cellmate, says that when state officials learned of his involvement in the case, guards punished him for trumped-up rules infractions—harassment they said would end if he disavowed his affidavit. During a pat-down for contraband, he claims, a guard squeezed his testicles and said, "You should take that advice I gave you. I'd hate to see some misfortune come to you."
After Huff lodged complaints through a lawyer, he was transferred to Greensville Correctional Center near the North Carolina border. "Right now," he says, "I am the only person who's been willing to stand up with the truth and say, 'I know what happened.' "
After Barber backed away from his recantation, Huff wrote his former cellmate a long letter trying to persuade him to stay the course.
"I love you like a brother, Owen," he wrote, "and I respect the courage and strength you've exhibited in this situation so far and don't think that you should give up on this after coming this far to do what's necessary to correct this wrong. . . .
"Don't sacrifice a life you know doesn't deserve to be given up on."
Barber, Huff says, didn't respond.
At the Sussex prison, the one-hour visit with Justin Wolfe that prison officials have allowed a reporter is almost over. Wolfe drains the soda he's been sipping.
"I feel like it's going to come out all right," he says. "How, I don't know. That's just the way I have to be because it's easier on my family, and I have to make sure that it's as easy on them as possible."
Terri Steinberg, Wolfe's mother, visits him every other weekend and talks to him on the phone. "We talk about TV programs, football, and the kids—who's doing what," she says. "We don't talk about how he's coping. Maybe a word here and there. But for the most part, we don't go to that place because it's too hard."
Since the US Supreme Court upheld the constitutionality of capital punishment in 1976, Virginia has executed 102 inmates, second only to 429 put to death in Texas. Defendants in Virginia capital cases are executed, on average, about six years after conviction—faster than in any other state and more than twice as fast as the national average.
Wolfe has seen 16 men leave death row at Sussex for the trip to Greensville, where executions take place. He's been on "the row," as it's called, longer than all but 4 of the 15 other inmates there. In the cell next door is sniper John Muhammad. Wolfe plays chess with Ricky Gray, convicted of murdering a Richmond family of four found beaten, slashed, and bound in the basement of their burning home.
He says he's not bitter. John Partridge, his original trial attorney, did the best he could, Wolfe says. The jurors did what they thought was right.
And Owen Barber? "I've got to be somewhat mad at him," Wolfe says, "but what do you do? He was trying to save his own life."
Looking back, Wolfe blames himself for the outcome of his trial: "I should have learned these laws. I could have read a law book. Instead I just sat back and trusted everybody."
This article first appeared in the March 2009 issue of The Washingtonian. For more articles from that issue, click here.