The Leesburg Flower and Garden Festival draws more than 30,000 people to charming downtown Leesburg every year. Vendors sell gardening supplies, plants, flowers, and herbs and offer advice about how to spruce up the backyard. There's live music, face painting, and crafts. Free. April 18, 10 to 6, and April 19, 10 to 5.
During Virginia's Historic Garden Week, April 18 to 25, more than 250 private homes and historic landmarks open their doors—and yards—to the public. Visitors can tour everything from boxwood mazes to water gardens in rural, urban, and suburban settings. Nearby sites include Fredericksburg and Warrenton.
Georgetown is one of Washington's oldest and most beautiful neighborhoods, and on April 25 Washingtonians have the rare chance to peek inside eight of its historic homes during the Georgetown House Tour. Visitors will see features like high ceilings, large windows, third-floor cupolas, and pocket gardens out back. April 25 from 11 to 5. $45; $40 advance.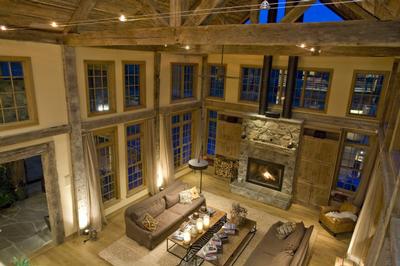 The Friends of the National Arboretum's Garden Fair and Plant Sale on April 25 offers thousands of annuals, perennials, trees, and shrubs, especially those that flourish in Washington. There are also tents full of garden supplies, live family entertainment, and food vendors. Free.
On weekends April 25 through May 17, the Maryland House and Garden Pilgrimage puts on display more than 50 homes and gardens throughout Maryland—including St. Mary's, Queen Anne's, Harford, Baltimore, and Anne Arundel counties. You can step inside an 11,000 square foot Telluride-like lodge in Baltimore county's Western Run Valley, a renovated Georgian house overlooking the St. Mary's River, and an estate that dates to the 1790s near Baltimore. Each county has its own schedule, available here.