Beth Klein, 27
Senior associate in sponsorship development,
International Economic Development Council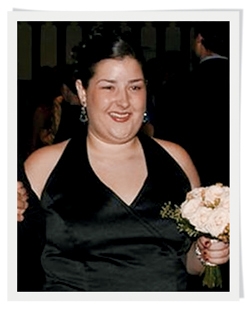 Why she wanted a makeover: After shedding almost 90 pounds thanks to Weight Watchers and regular workout dates (Klein blogs about the process at bethsjourney.com), the self-described foodie, who lives in DC's Dupont Circle, had a fabulous new body—but no idea how to clothe it.
Where we sent her: To stylist Kaarin Moore. After a rigorous editing of Klein's closet—part of a package of services for which Moore charges $650—the duo went shopping for versatile wardrobe staples that would highlight Klein's newly trim figure. Her favorite purchase? A $17.70 pair of dark-denim flares from Macy's that can be worn day or night.
Closet tip: As part of the makeover, Moore's clients conduct a time assessment of how they spend their waking hours—at work, running errands, going out—and their wardrobe is built accordingly. The closet of a woman who spends 60 percent of her time at the office, for example, should have 60 percent work-appropriate options.
Shop without spending: There are ways to expand your wardrobe without dropping a lot of money. Moore took Klein to a Swapaholics clothing swap in Clarendon where she got rid of unwanted garments and found ten new pieces—including a foxy claret-red pencil skirt—all for the $15 price of admission.
After: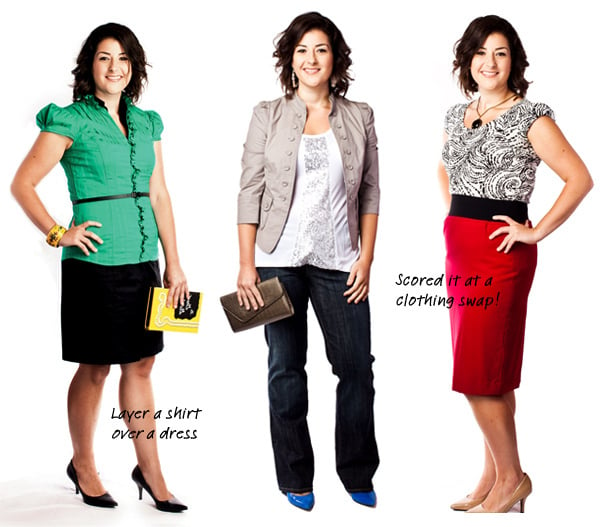 Want to see what really goes on in a professional closet makeover? We followed Klein and Moore through the process in this behind-the-scenes video:
—–
Jennie Lee, 25
Associate at MODUS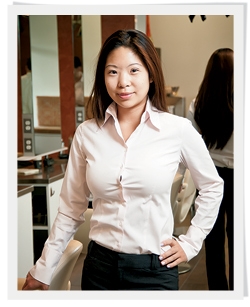 Why she wanted a makeover: Just over five feet tall with a size 32-F bra, Lee wanted a look that would elongate her small frame—and get her noticed for the right reasons at work.
Where we sent her: To Annandale stylist Margaret Lilly ($375 for a closet edit, $125 an hour for personal shopping). Lilly rid Lee's wardrobe of too-tight tops and work shirts that gaped open at the bust. In their place? Knit scoop necks and elegantly draped sweaters.
Accessory adjustment: According to Lilly, too many accessories can overwhelm a small body. Instead of piling on jewelry, opt for delicate earrings or a solid bangle, and avoid chunky necklaces that draw attention to the bust. Punch up your look instead with concentrated pops of color in a top or a handbag.
Shoe selection: Lilly encouraged Lee to invest in pointy-toe pumps: "They continue the trouser or leg line, making you appear taller."
Where she'd wear the first outfit shown below: To work and then out to have cocktails with girlfriends.
After: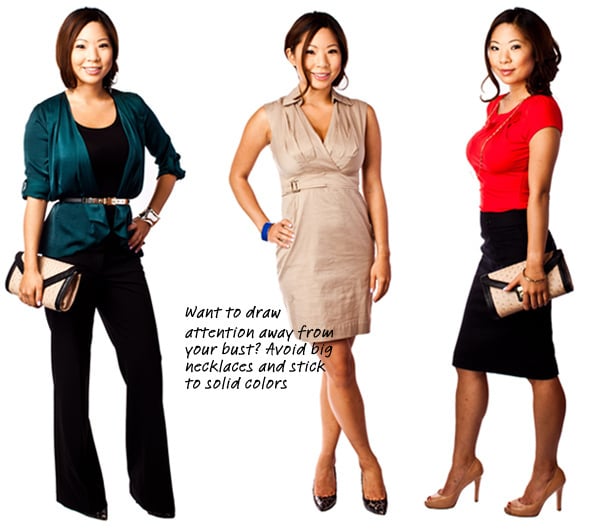 —–
Kristina Lunner, 44
Senior Adviser, Leavitt Partners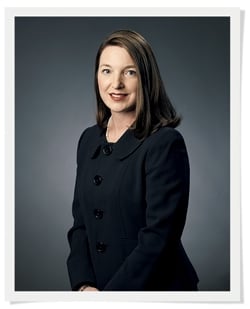 Why she wanted a makeover: Until recently, Lunner was convinced that menswear-inspired suits were the only garments that would be taken seriously in the professional world. Now in a new job, she wanted to let the feminine side of her personality shine through in some fresh career clothes.
Where we sent her: To Chevy Chase DC stylist and boutique owner Julia Farr (5232 44th St., NW; 202-364-3277). Known for her fashion-forward spin on conservative, classic attire, Farr punched up Lunner's navy and black workwear. Farr offers various levels of personal shopping; a $750 "silver" package includes a closet consultation and 5 percent off purchases at the store.
Belt it out: Sturdy statement belts are a great way to showcase a feminine silhouette while remaining office-appropriate. Farr recommends keeping belts proportional to the body and dress. The longer a skirt or torso, the wider a belt can be, but she suggests going no wider than three inches at the office.
Kicking up conservative: Color is an easy way to have fun with a more conservative wardrobe. Past-the-knee pencil skirts in rich autumnal shades—such as Lunner's favorite new textured orange Milly skirt ($240)—will convey warmth and be taken seriously.
The verdict: "Julia balanced pushing my limits with respecting my comfort zones," says Lunner. "I look sexy and fun while remaining understated—just where I want to be."
After: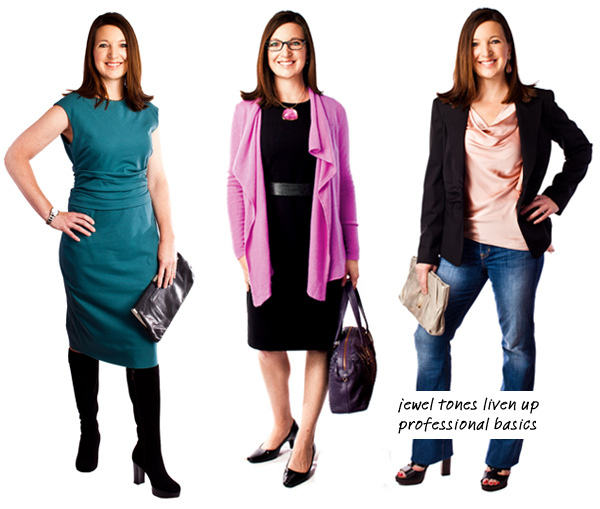 Makeup by Adrian Avila/Nectar Skin bar; hair by Fred Hawck and Jordan Pringle/One80 Salon.
Photographs by Stephen Voss.