1) Keep your color palette simple.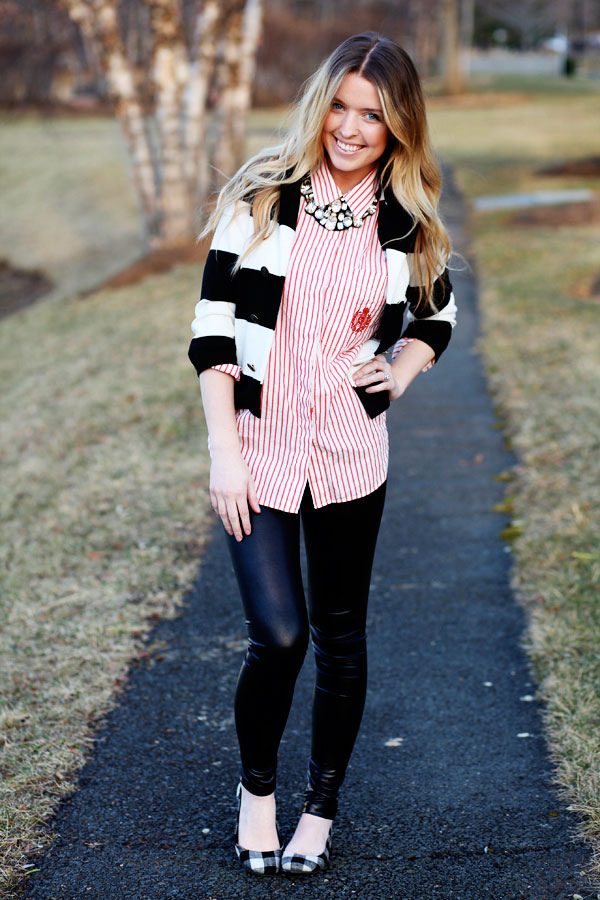 It's easy for an outfit to become jumbled and messy when first experimenting with pattern mixing. Limiting your color palette will keep the look more coordinated. Here, I combined three different prints in my shoes, top, and blazer. Sticking with black, white, and red simplifies the look.
Forever 21 Shoes (similar), Windsor pleather leggings, thrifted button-up (similar), H&M striped jacket (similar), and Pig and Pepper necklace (similar).

2) Add a different texture.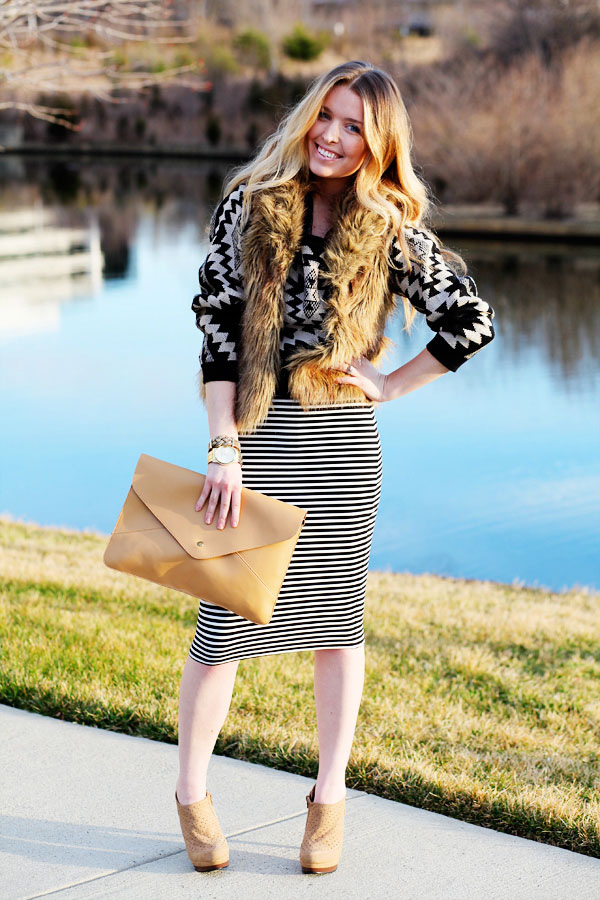 Here, I kept my pattern mixing to a minimum by wearing just two prints in the same color. To add a little interest (and because I'm a layering fiend), I spiced things up with some faux fur. Bonus texture on a faux-leather clutch doesn't hurt, either.
Threadsence shoes (similar), Windsor skirt, Chichwish sweater and clutch, watch (similar), and Ruche braided bracelet.
3) Stick to three prints max.
There are plenty of prints I love to combine: polka dots, stripes, florals, animal prints, gingham, plaid, etc. To keep from looking like the friendly neighborhood bag lady, don't ever rock more than three at a time. This rule will keep your look playful and streamlined.
Nine West pumps (similar), Forever 21 gray jeans (similar), Gap button-up (similar), Forever21 blazer (similar), and Le Mode Accessories purse (similar).