Who: Zoë Pollock, 27
Associate Editor, the Dish at the Daily Beast
What she does: I edit the Dish's weekend content, which focuses mainly on art, literature, sex, religion, and philosophy. Basically, lots of Internet reading and funny animal videos. My boss, Andrew Sullivan, is one of the most brilliant minds I've ever worked with, but is also more than happy to post this.
Describe your work style: It's been a tough time for journalism these past couple of years, and working at some cash-strapped places encouraged me to stay creative on a budget. There is a ton of pristine, gorgeous, dirt-cheap vintage out there if you're willing to dig in some off-the-beaten-path locations. [Ed. note: As one of the founders of DC's Trash Cat Collective vintage pop-up, Pollock does this pretty regularly.] Nowadays I usually pair my vintage finds with something modern and contemporary; my go-to pieces are skinny pants, ballet flats, a boxy vintage top, and a gold necklace.
Outfit One: Weekly editorial meeting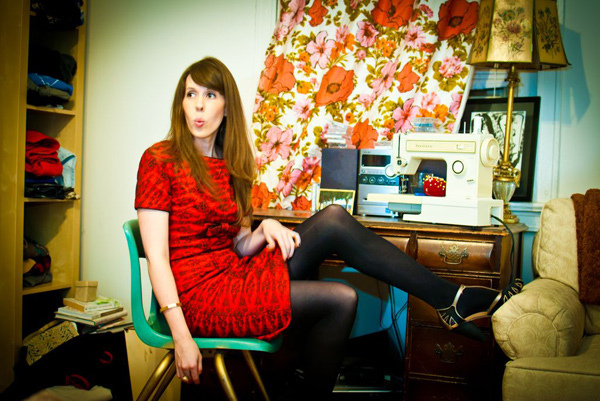 This dress was a gift from my best friend, and it fits me perfectly! That's what always impresses me about vintage—there's someone in the past who had your exact body type and sense of style. I wore this on my birthday last year for a French-inspired picnic, so it always reminds me of good food and good friends. It's also perfect for our weekly editorial meetings at the 18th Street Diner.
Vintage "Joan Holloway" dress, Seychelles T-strap pumps.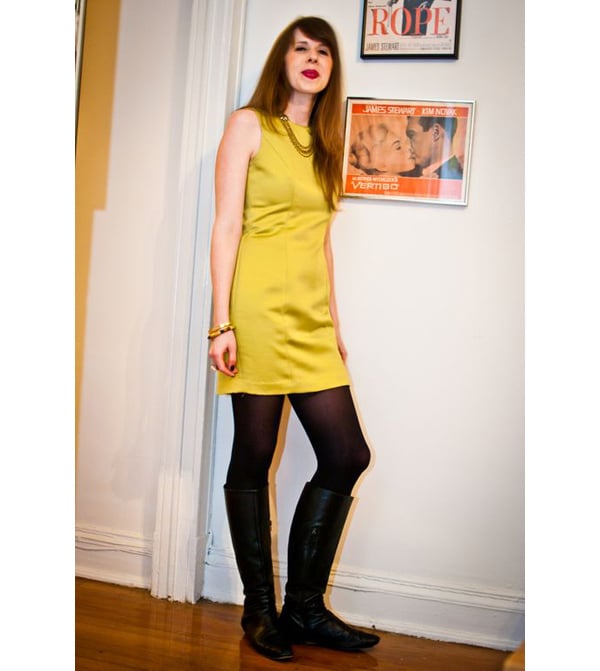 This dress has a great cutout in the back with two giant rhinestone buttons. I'm thinking about wearing it to the Newsweek/Daily Beast pre-party at the White House Correspondents' Dinner this year with a big bouffant updo to show off the back of the dress. Last year I wore a vintage gold brocade dress, so I'm thinking I'll have to keep it exciting, just in case we see Jon Hamm again.
Vintage chartreuse minidress (found at a North Carolina Goodwill), leather boots from North Carolina boutique Rebecca & Co., grandmother's necklace and bracelet.
Perfect for drinks with coworkers.

Vintage lamé top, James Icon riding pants, Seychelles T-strap sandals, grandmother's bracelet.
Outfit Four: Digging up content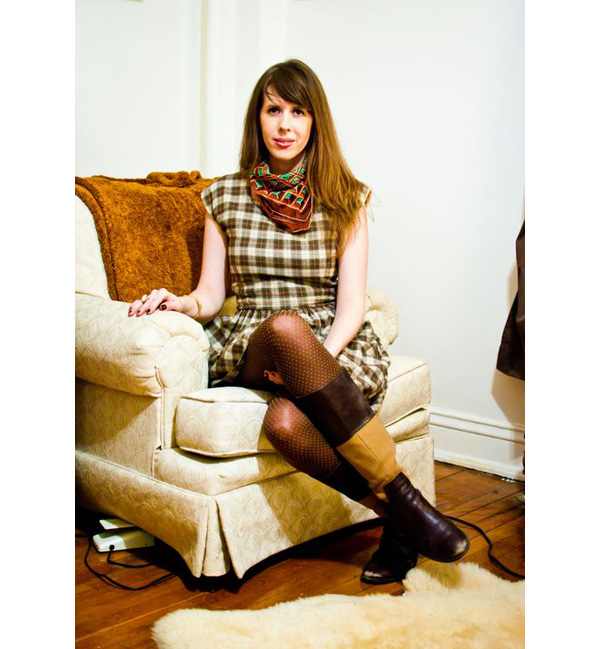 I wore this dress the first year of DC's Tweed Ride, which we've done every year since. It's ideal for hours of Web surfing and caffeinating.
Vintage plaid wool dress (which Pollock hemmed herself), vintage scarf, Anthropologie tights, Etienne Aigner riding boots.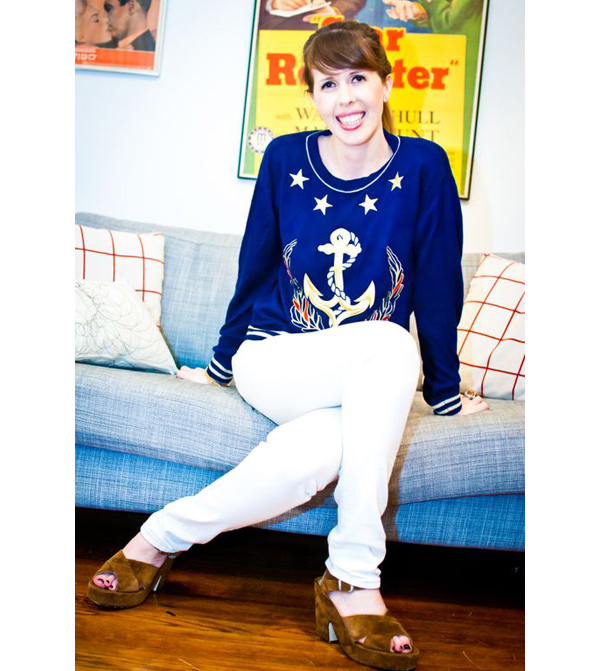 A nice, relaxed look for when we shoot our weekly Web videos.
Thrifted old-school Liz Claiborne sweater, Marc Jacobs white jeans, suede platforms from Thailand.