Who: Ashley Mason-Greene, 25
Public relations manager, BrandlinkDC
What she does: Being a public relations manager means being a jack of all trades, but my main responsibilities include writing, creative thinking, pitching, and building relationships with reporters for our clients. No two days are the same. We're all hands on deck at BrandLinkDC, which means I also go to all the events we throw. [Ed. note: Brandlink clients include the W Hotel, Equinox gyms, Howard Theatre, and a slew of high-end boutiques. Principals Barbara Martin and Jayne Sandman (Ashley's bosses) were featured in the New York Times and on GQ's 50 Most Powerful People in Washington list.]
Describe your work style: When people see those they're entrusting with their company, product, idea, etc., they want to see someone who knows what's going on, someone who's up on trends–so that's what I infuse into my professional style. Being in luxury PR makes it easier to really be myself–I'm not confined to business suits. I work with five amazing, savvy, and fashionable women at BrandLinkDC, so I never want to get caught slipping. My go-to piece: blazers. I love them! You can dress them up or down, and they always add a touch of sophistication to any outfit.
Outfit One: A Regular Day in the Office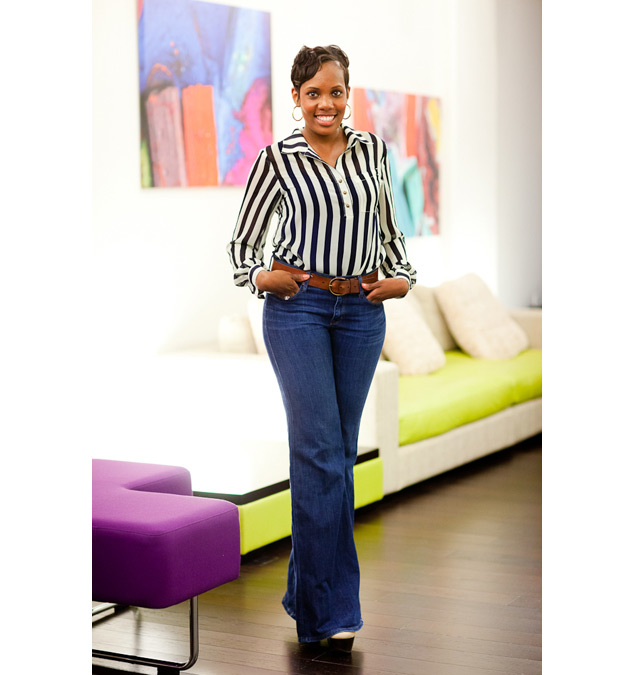 I love vertical stripes, so I always feel good in this outfit. Since I have such long legs, I've always been a fan of anything high-waisted.
Hive & Honey striped shirt, Gap high-waisted wide-leg jeans, Modcloth shoes, and Gap belt.
Outfit Two: Client Meeting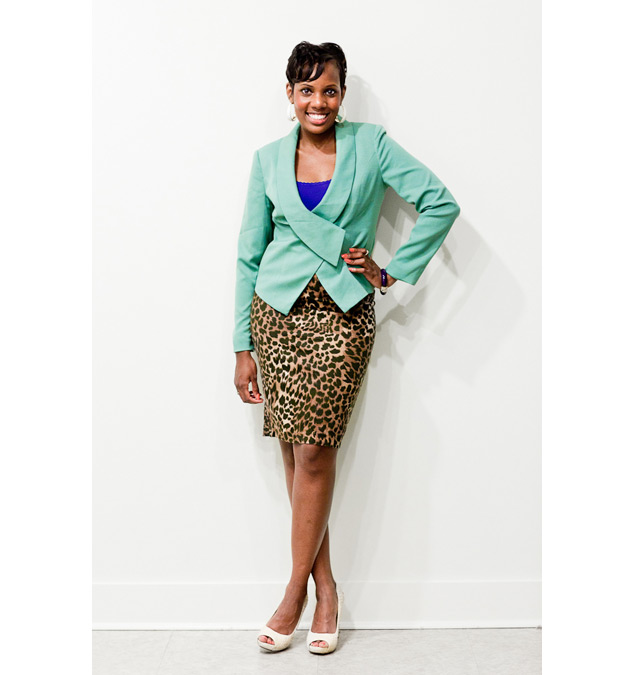 A blazer and a pencil skirt are a lethal combination. It's feminine and powerful all at once, which is helpful when you're trying to convey a point and prove you're influential.
Modcloth blazer, Rubbish tank top, Michael by Michael Kors pencil skirt, and House of Harlow pumps.
Outfit Three: A Cocktail Event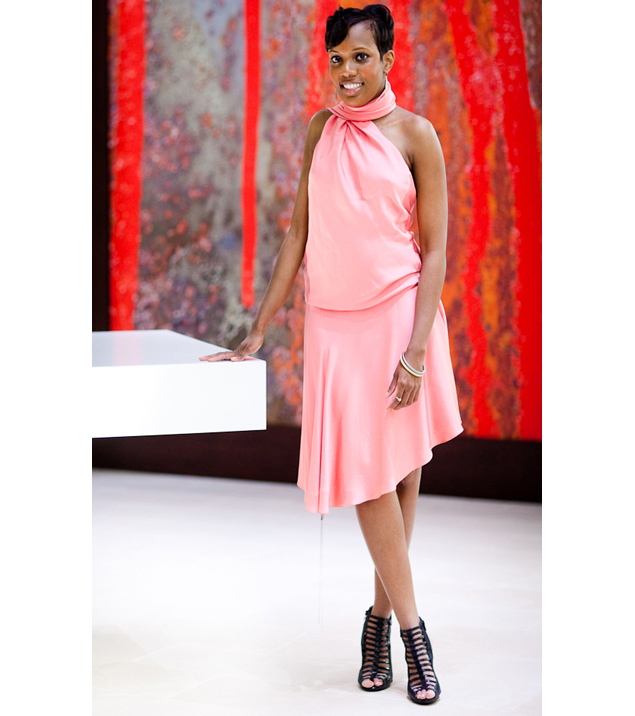 This stunner of a dress was an amazing find at Filene's. It makes me feel special and a little couture.
Alexander McQueen dress and Worthington shoes.
Outfit Four: Lunch With a Reporter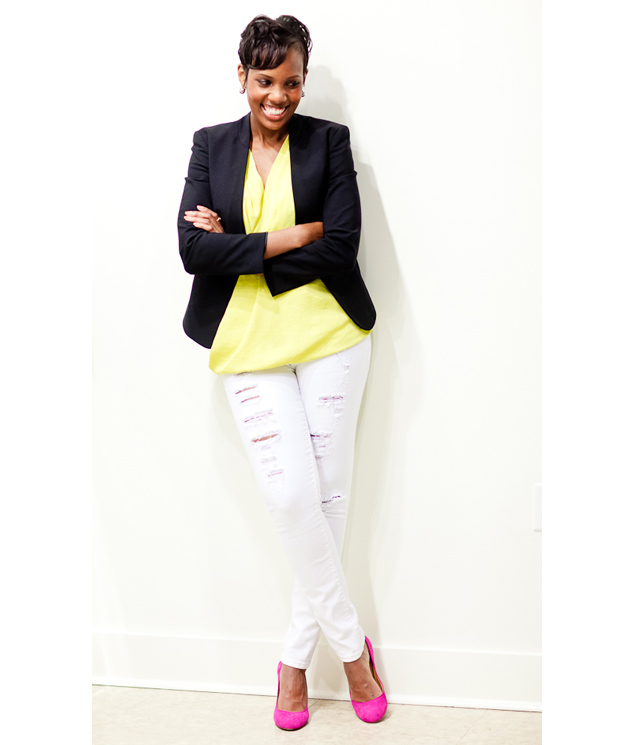 I think this outfit is the perfect mix of professional and personal. I feel confident and relaxed at the same time. My mom always told me, "If you look good, you feel good!"
Bar III blazer, Rachel Rachel Roy top, Blank jeans, and J.Crew pumps.
Think you or someone you know deserves a chance in the What I Wear to Work spotlight? E-mail szlotnick@washingtonian.com with pictures and a job description for consideration.
Photographs by Dave Phillipich.