A lot of firsts for Erin Fardshisheh occurred in room F108 at the University of Miami. She sat through her first law school class (property law). She met her first law school friend (a cute boy). And she got her first marriage proposal (in front of a janitor, no less). It just so happened those three firsts dovetailed; the cute law school classmate was the one who popped the question.
"I took great pride in planning the perfect engagement, and I knew it would be difficult to surprise a woman I had been dating for almost four years," says Erin's now-husband, Ali Fardshisheh. "I talked about how we had come full circle, back to the place we first met, and how I wanted to spend the rest of my life with her. When Erin said yes, we memorialized the moment by taking a picture with the janitor."
The couple, who are in the process of buying their first home in Bethesda, immediately knew they wanted their October wedding to reflect their personalities, to create unforgettable moments not only for themselves but also their 160 guests, and to offer a distinctive Washington experience. Erin, an attorney, and Ali, vice president of Stanley Martin Commercial, chose the Mandarin Oriental hotel for its contemporary feel and proximity to the Jefferson Memorial, which provided a beautiful background for the wedding ceremony and photographs. They also offered their guests a guide to the neighborhood, which included their favorite local hotspots: where to find the strongest coffee or the best cupcake, and their favorite museum. The handy how-to came inside a custom tote, printed with a DC map and filled with more of Ali and Erin's favorite Washington goodies, including PB&J chocolate from Co Co. Sala, the current issue of The Washingtonian, Virginia peanuts, and a Metro map.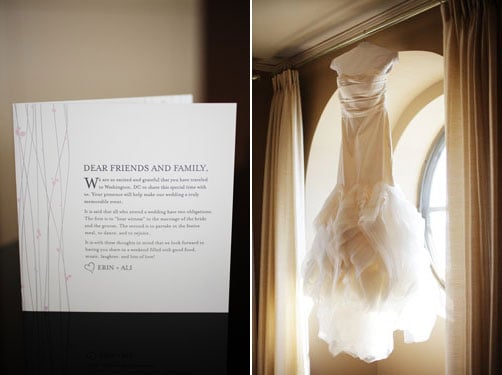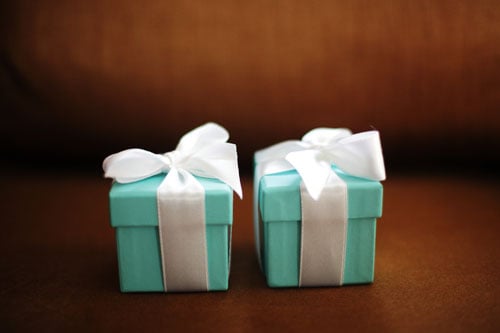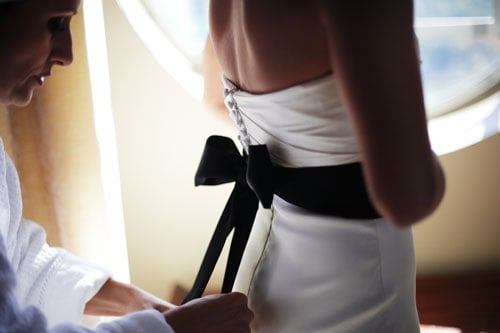 With the help of wedding coordinator Lauren McWilliams of Atrendy Wedding, Erin and Ali were able to create a modern romantic mood, which was reflected in the details of their day, from the bouquet of cascading white orchids, calla lilies, roses, and stephanotis blossoms to the personal vows the couple wrote for one another for the ceremony. Erin walked down the aisle to Pachelbel's Canon in D, and the newlyweds' first dance was set to "What a Wonderful World." Another standout touch was the cocktail napkins, printed with "Erin and Ali Fun Facts": tidbits from their past that doubled as romantic trivia. Taking a cue from other couples who found the experience less stressful than seeing one another for the first time at the altar, Erin and Ali opted to meet before the ceremony for photos–an experience that proved to be a favorite memory of the day for both. "It put my nerves at ease," says Ali. "I had a feeling of comfort and surety just from seeing her." For Erin's part, pre-ceremony pics were by far more important than adhering to tradition. "We were both nervous and emotional, so it felt so wonderfully normal to spend some quiet moments alone before the day began in earnest."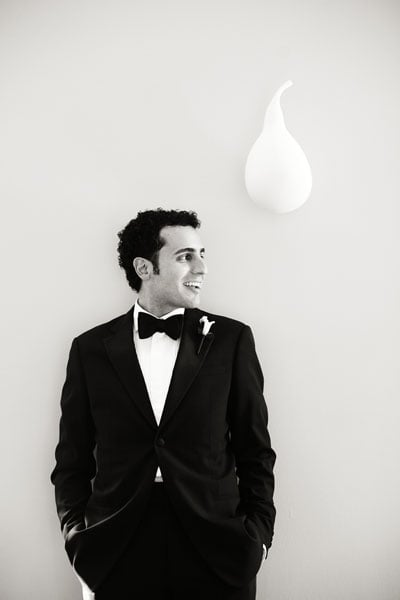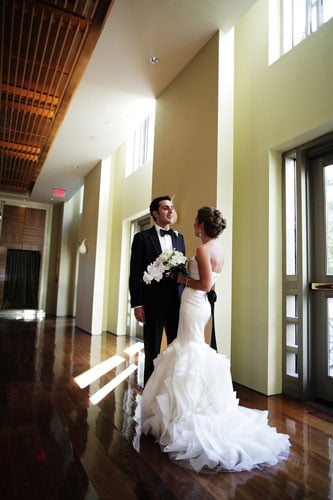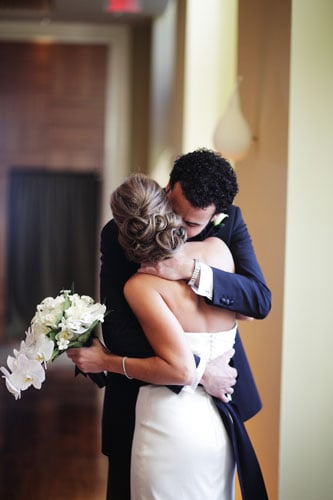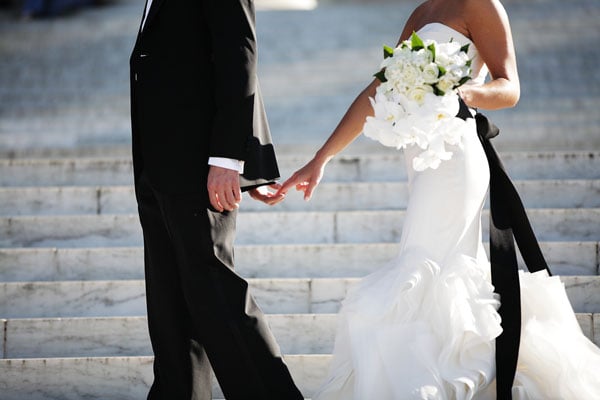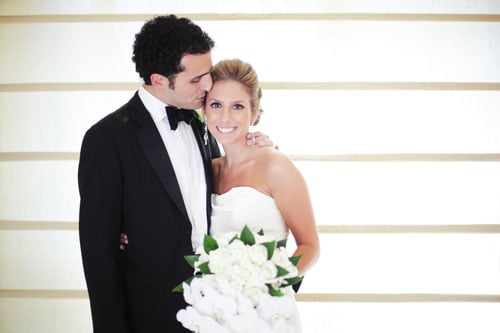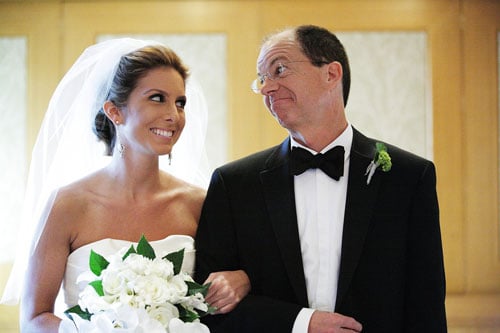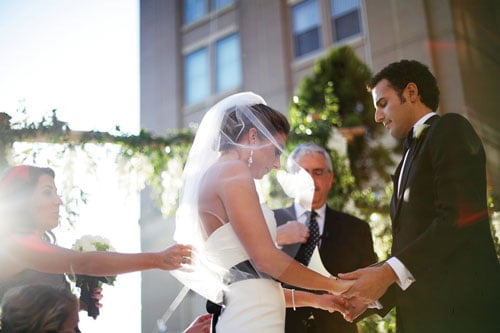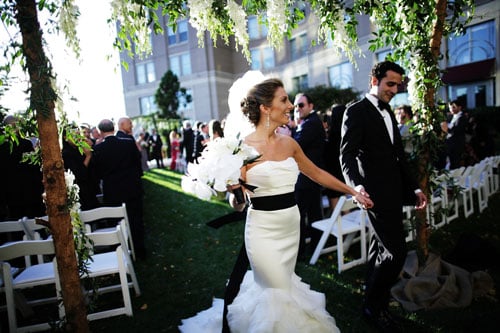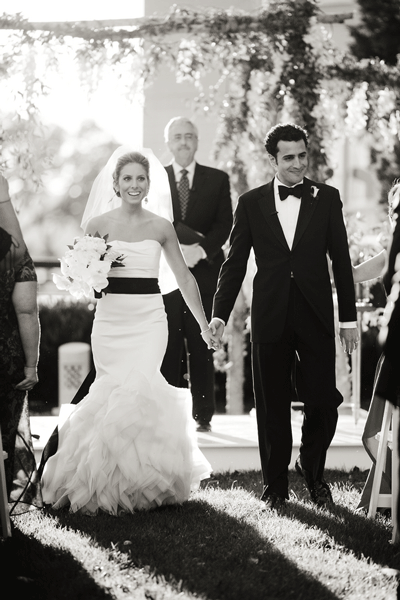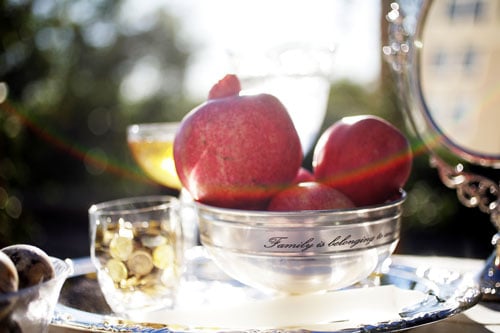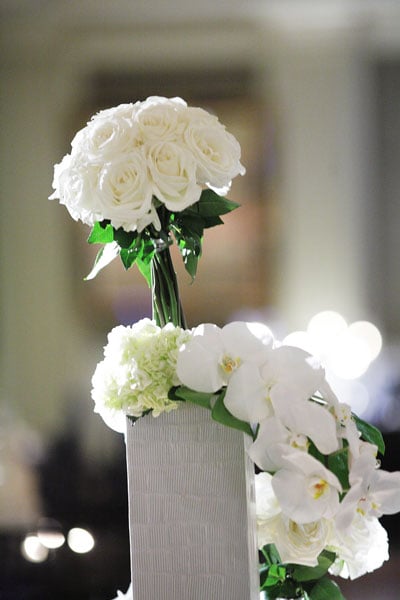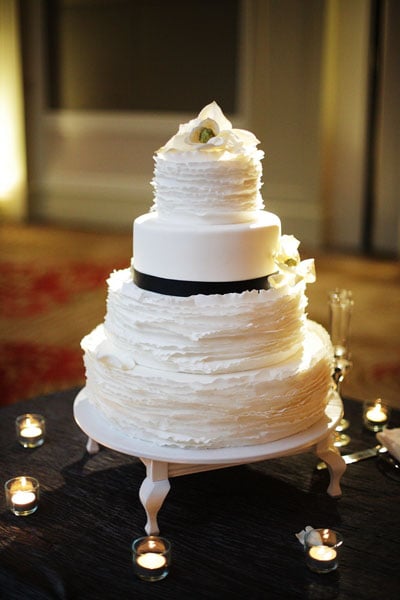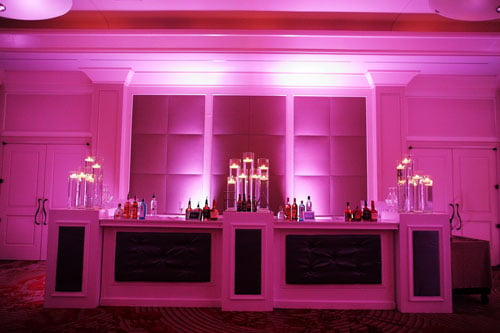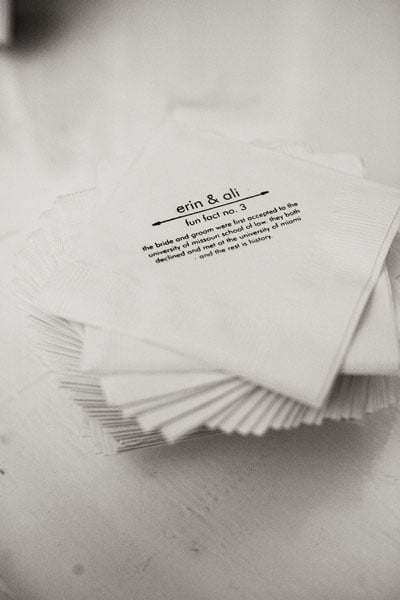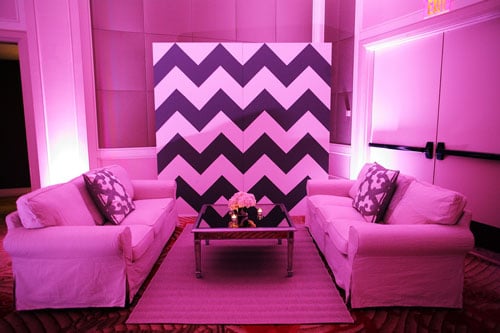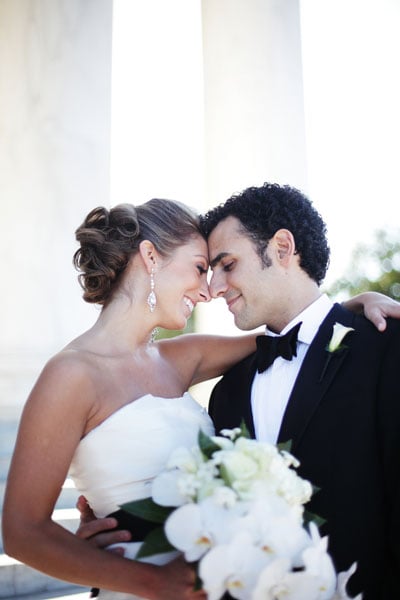 Erin has a hard time picking out her favorite detail of the day, as she loved her dress, the paper products, their vows, and the custom wedding video she and Ali worked so hard on.
"The devil is in the details, but it's the details that make your wedding your own," she says.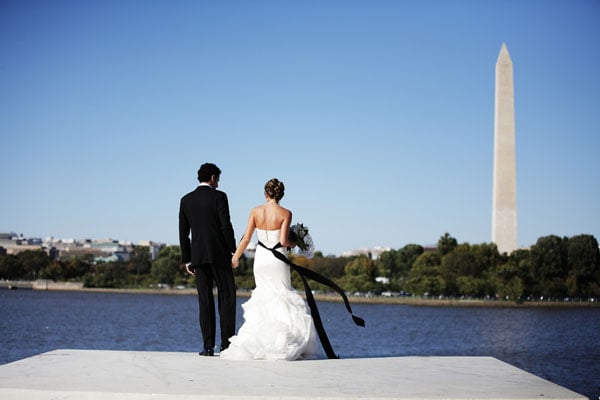 VENDORS
Coordinator: atrendywedding.com
Photography: Jennifer Domenick, lovelifeimages.com
Floral: amaryllisdesigns.com
Dress: Vera Wang, The Bridal Salon at Saks Jandel
Shoes: Christian Louboutin
Hair: Peggy Ioakim, violetsalondc.om
Makeup: Erwin Gomez
Tux: Giorgio Armani
Bridesmaid Dresses: Monique Lhuillier
Ceremony/Reception/Caterer: mandarinoriental.com/washington
Videography: blueskyfi
lms.com
Cake: maggieaustincake.com
Music (Reception): Devin Alexander, mydeejay.com
Music (Ceremony): St. Charles String Quartet, gigmasters.com
Transportation: cityliteslimousine.com
Paper Products: studiohbd.com
Lighting: swankav.com