Who: Elaine Liao Avin, 34
Management consultant, Deloitte
What she does: I help companies improve their business, which means everything from updating their infrastructure to integrating the operations of newly merged companies. On a day-to-day basis, I am at the location of my clients working hands-on with them to develop a solution for their organization. The consulting life can be tough (long hours on the road), but it has its perks.
Describe your work style: Architectural and polished. I love structured looks, bold colors, and prints, but I'll pair them with more subtle pieces. Travel is a big part of my job (I currently spend four out of five workdays in Atlanta), so structured dresses/skirts and silk shirts are my go-to pieces—they look great after being in a suitcase, and the silk shirts soften up the traditional "consultant" outfit.
Work to Dinner

I try to save the more fun outfits for when I have a 12-plus-hour day, so I can savor what I'm wearing. This is great for a day I'm going straight from work at my client site to a client or team dinner out on the town.
Zara skirt and shirt, Dolce Vita shoes, and crystal statement necklace from Wink NYC.
Casual Friday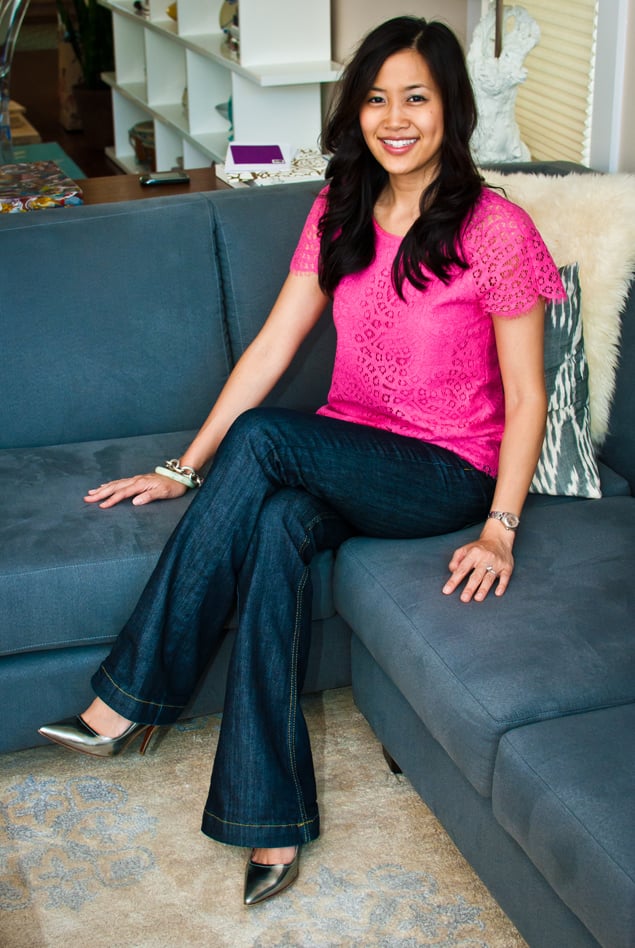 We frequently have Jeans Day, where we donate $5 to a designated charity to wear jeans to work. The trouser cut of this pair is office-appropriate but still fun.
J.Crew top, Miss Sixty jeans, Lanvin shoes, and David Yurman bracelets.
On the Road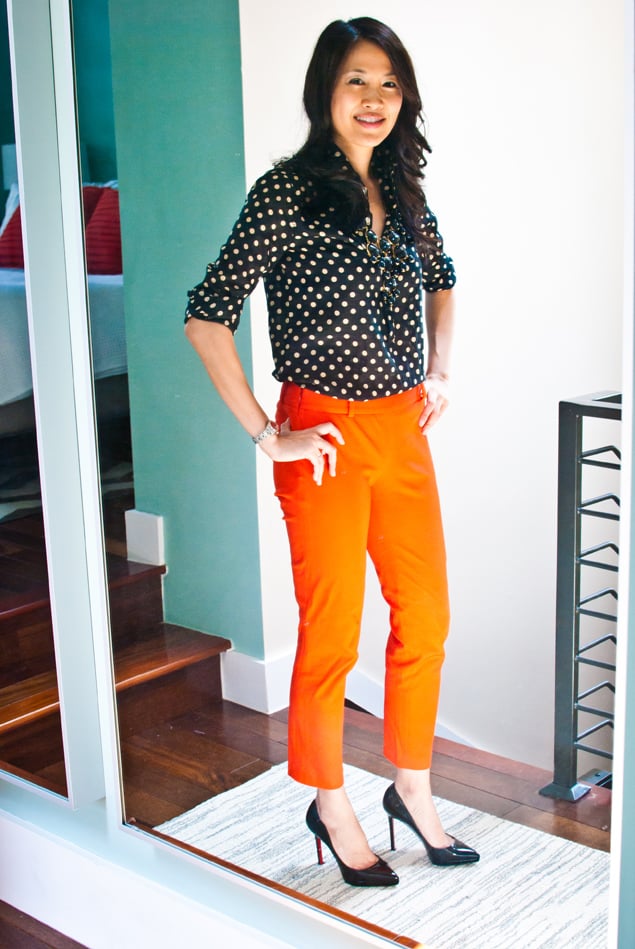 This is something I would wear on a travel day, which is usually Monday morning. I don't want to look wrinkled when I arrive at my client's location.
J.Crew pants, top, and necklace, and Christian Louboutin pumps.
Making an Impression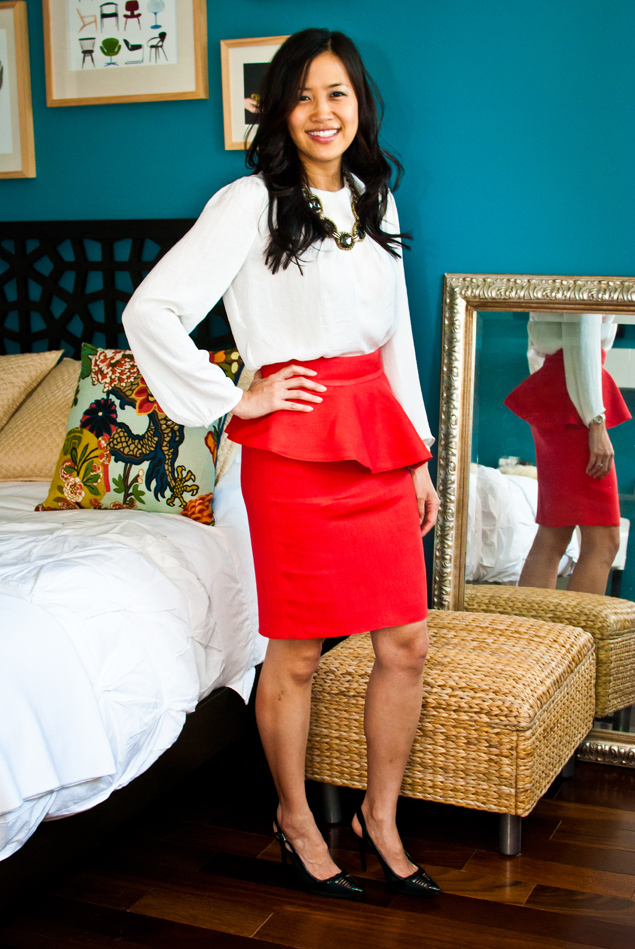 This is my "steering committee" look. In other words, it's something I would wear on days with the most client meetings scheduled. It's a nice balance between professional and fashionable, and it makes an impression.
Zara blouse and skirt, Bauble Bar necklace, and Balenciaga shoes.
All photographs by Kate Warren.
Think you or someone you know deserves a chance in the What I Wear to Work spotlight? Email the author at szlotnick@washingtonian.com with pictures and a job description for consideration.