Welcome to a new series called "Small Talk," in which we'll be chatting with Washington
tastemakers about small-space style. First up is
Caroline Verschoor of Ekster Antiques & Uniques, a designer and antiques
dealer with an eye for one-of-a-kind finds with European flair. Her shop itself is
one-of-a-kind—she hosts weekend sales in the 8,000-square-foot barn on her property
outside Leesburg a few times a year. Catching her incredible selection of goods is
worth setting a calendar reminder.
With her international background and love of travel, design, and style, Verschoor
has truly created a beautiful shopping experience—we covet every single piece from
her large collection of decor and furniture. Offerings range from rustic farm tables
to glass chandeliers to marble-top consoles to brass lamps and more. We invited Verschoor
to share her style tips and inspiration on the Open House blog.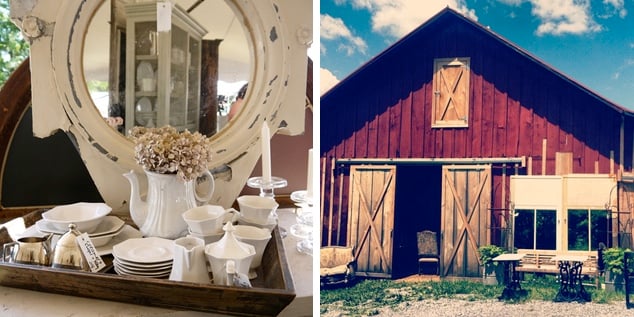 What do you look for when curating items for your barn sales?
I find things everywhere. I source items nearby, and I travel to the farthest corners
of Europe to find unique items. I think how you look at things is what makes the difference.
It's not just the design but how you use it in your home. You can do such cool things
with the stuff you already own; it's all about how you put it to use, showcase it,
and repurpose it.
What are your best tips for editing a small space? How do you decide what to keep
and what to say goodbye to?

When space is valuable, only have items that serve a purpose. Take inventory of what
you own and what you honestly need to keep. Focus on your floors, windows, and walls.
Once you get the basics right, decorate with those things you love, need, and use.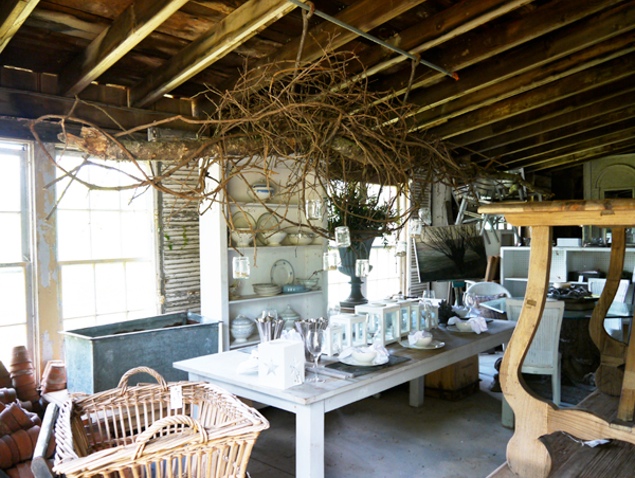 Many small-space dwellers embrace Scandinavian design principles because of the minimalist
influence. Are you a fan?

Scandinavians have really gotten it "right" with their way of decorating. Design from
Scandinavia is known the world over, from the everyman's Ikea to the select few who
can afford a Poulsen lamp. In essence, I feel the style is timeless and clean and
classic.
What are your top 3 tips for making a house a home?
I say, "A home is what YOU make it!" I love walking into homes where the owners are
avid readers and sneaking a peek at their bookshelves. It's fun to look at the things
people have collected on their travels, the shells they picked up with their children
on far-flung beaches, etc. I've said I don't believe in clutter, but I do think your
personal belongings need to be on display, albeit in an organized fashion. Your home
will look "rich" and well loved as a result.
Check out Caroline's blog for more information about available items as well as details
on upcoming sales and events.