Who: Rikka Johnson, 32
General manager, Wolfgang Puck's the Source
What she does: I manage the staff, the restaurant and its guests, and the finances at the Source, Wolfgang Puck's pan-Asian restaurant located on the bottom floor of the Newseum. I love my job—I easily eat better than anyone else in Washington, as I am also the unofficial guinea pig for chef Scott Drewno.
Describe your work style: With Wolfgang, there's definitely a value placed on style and on always looking and feeling your best. At the restaurant, you never know who's going to walk through the doors, so I'm frequently in suits. My go-to color is black due to its functionality—no matter what I've tried, soy sauce and red wine don't wear well on colored pieces.
Dressed-Up Day at the Restaurant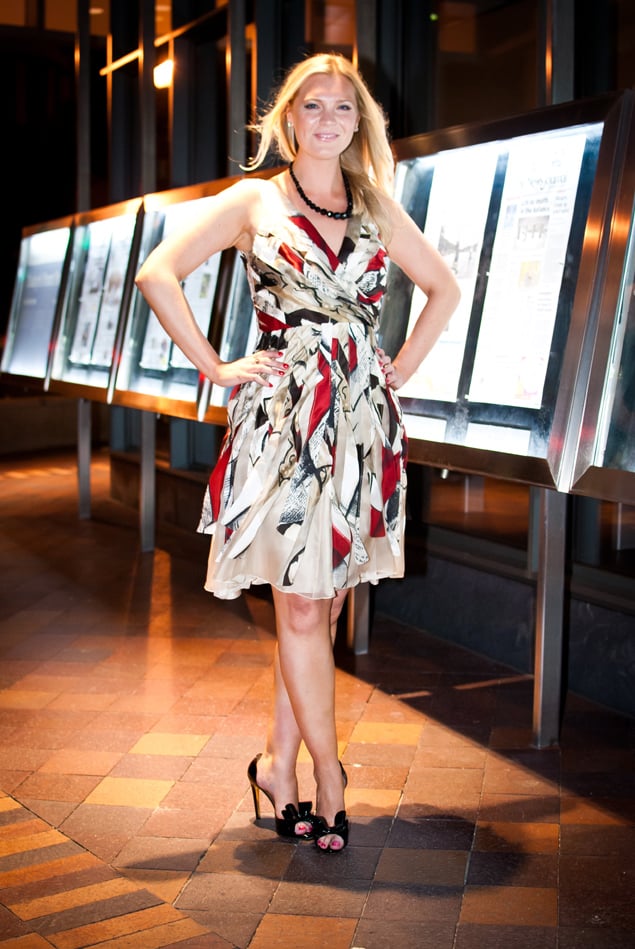 The Source is in the Newseum, so I naturally have an attachment to newspapers. This dress is a gorgeous silk version of all the news that's fit to print.
Oscar de la Renta dress, vintage onyx necklace, and Valentino heels.
Regular Day at the Restaurant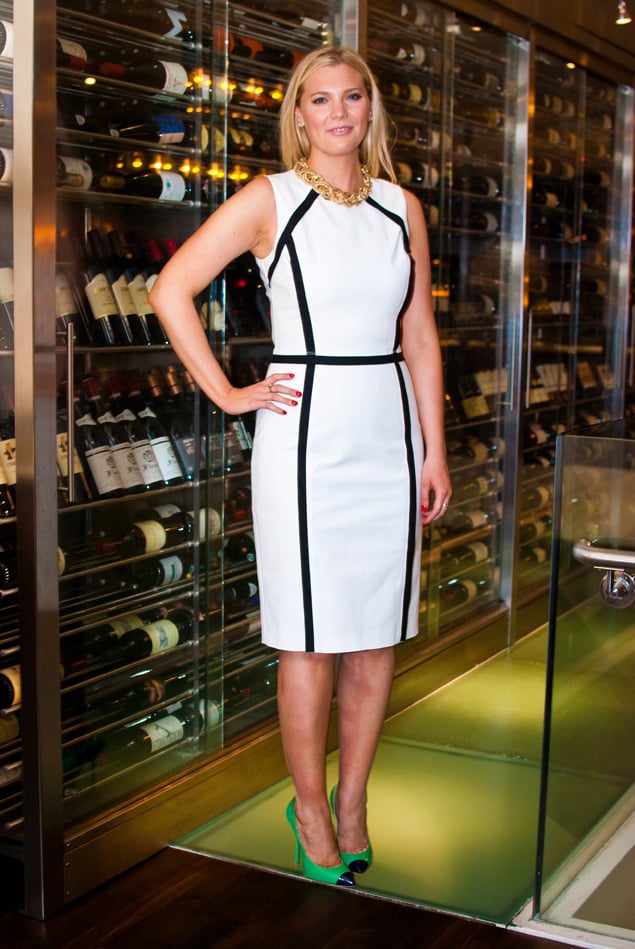 I wear dresses a lot. They're easy, you can move quickly in them, and just remove the work blazer and switch up your heels and you're good to go for a late cocktail with a friend.
Michael Kors dress, Giuseppe Zanotti heels, and J.Crew necklace.
Paperwork Day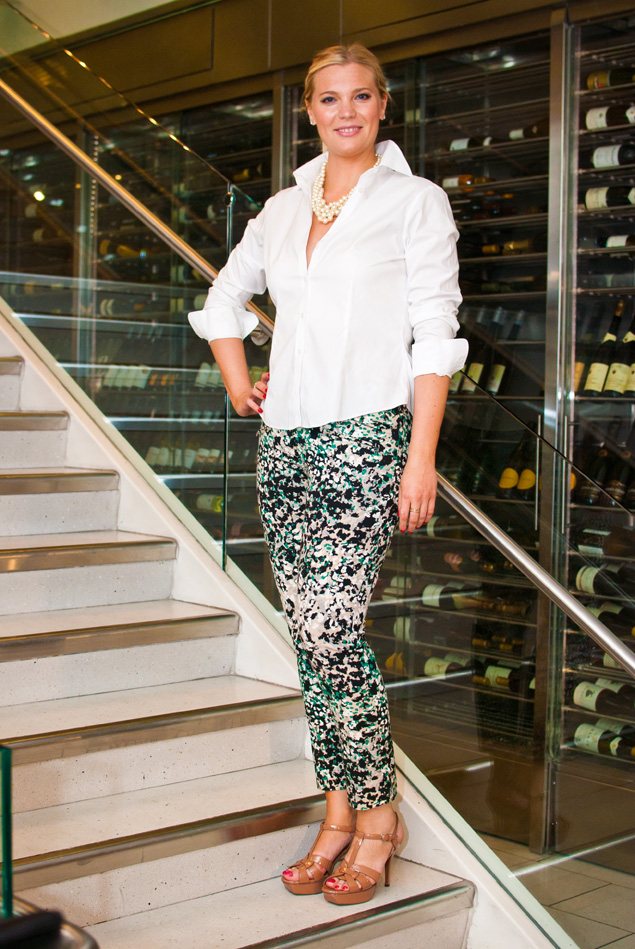 I run a marathon in my shoes each day, and I thank the stars for YSL. In their shoes, I can actually focus on work and not on how badly my feet hurt—and they're beautiful to boot!
Brooks Brothers oxford, DKNY pants, Japanese pearl necklace, and YSL heels.
All photographs by Kate Warren.
Think you or someone you know deserves a chance in the What I Wear to Work spotlight? Email szlotnick@washingtonian.com with pictures and a job description for consideration.