DC dudes, we hate to break it to you, but Paul Ryan isn't the only one rocking a particular fashion faux pas. We don't know what prompts guys to buy their suits and dress shirts two sizes too big, but now you're out of excuses to do it. Officially open for business as of last Thursday in the old M29 space, Dutch import Suitsupply boasts a massive amount of GQ-worthy casual and office wear, plus in-store tailors ready to take your already slimmer-cut coat to the next level of custom fit.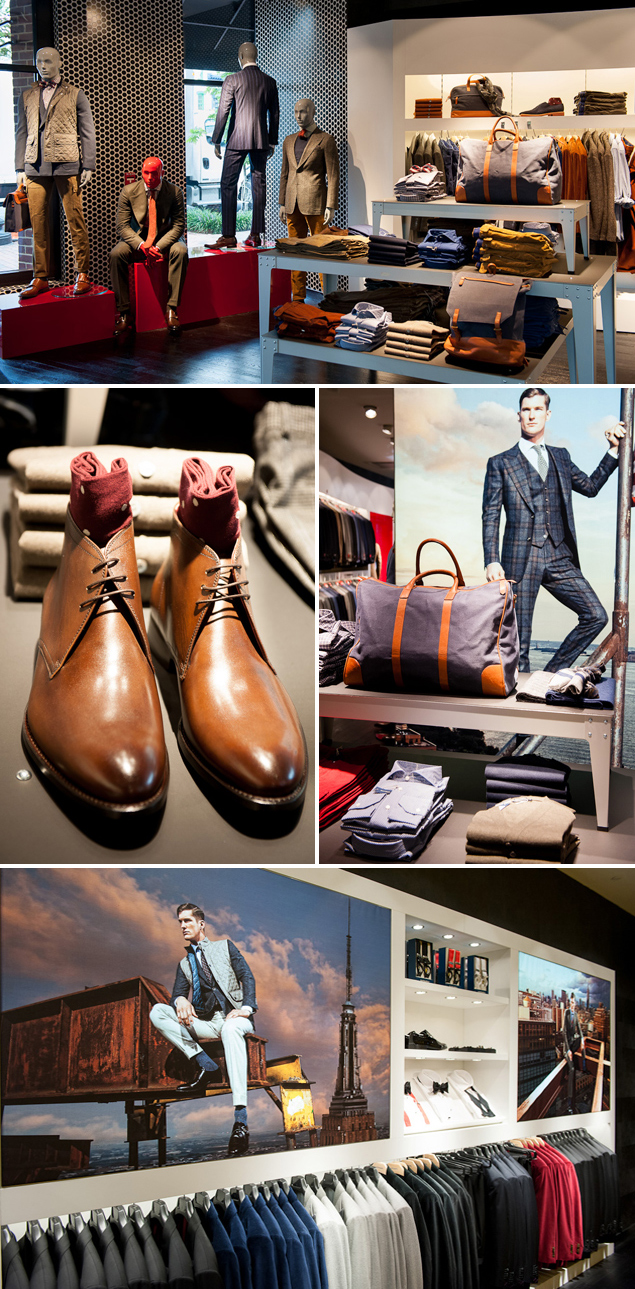 Founded in 2010 in Amsterdam by the charming Fokke de Jong, Suitsupply is a one-stop shop for men. Three-piece suits, button-down shirts, overcoats, bags, shoes, ties, tuxes—it's literally all there. And it's all good stuff; last year the Wall Street Journal tasked two experts with a blind review of suits at six different price points, and the $614 Suitsupply suit was ranked on par with a $3,625 option from Armani.
Suitsupply offers its wares for a lot less than you'd spend at designer stores, thanks to a few key strategies: forgoing traditional advertising, sticking to off-the-main-drag locations to keep rent down (the DC location is the chain's first ground-level shop in the US; there are also stores in Chicago and New York), and using a vertical production model. Rather than outsourcing to different companies, all steps of production—design, creation, distribution—are handled within Suitsupply's own system. This translates to a wall of $99 dress shirts, silk ties starting at $45 (compare that with Brooks Brothers' $79.50), and the all-important $399 suit. Alterations, which can be done on site in an average of 35 minutes, cost between $7 and $22 for trousers, $16 and $75 for jackets, and $8 and $28 for shirts. See, guys—the perfect fit doesn't have to be painful.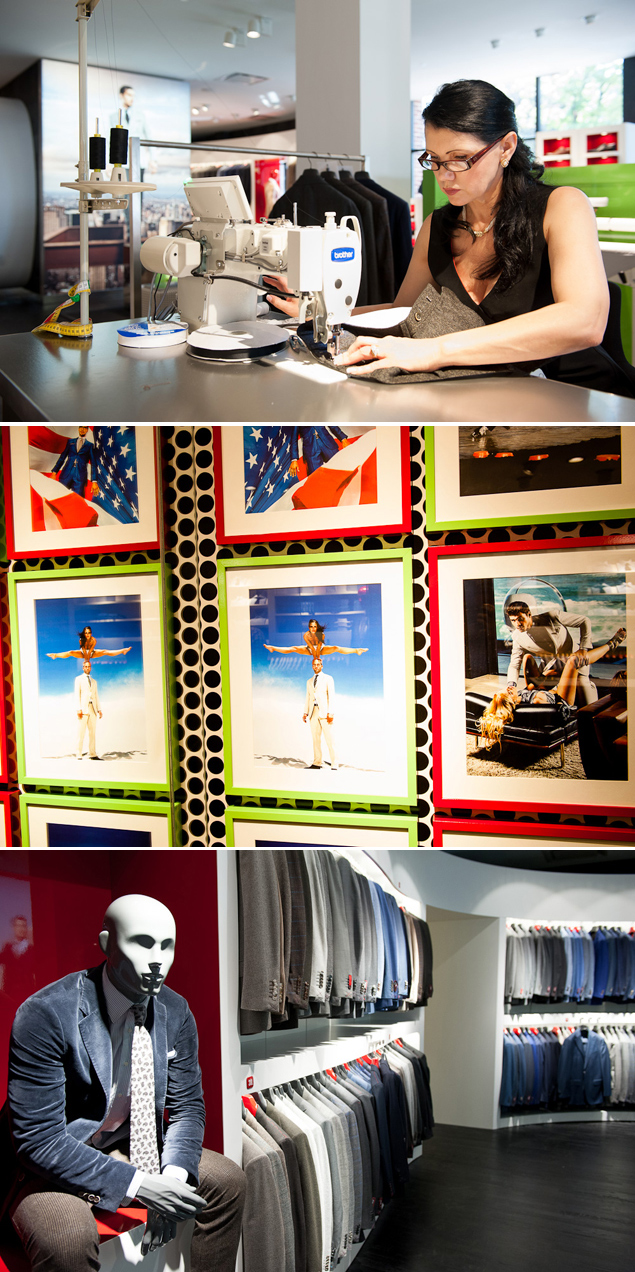 It doesn't have to be showy, either. The Suitsupply aesthetic is marked by intelligent, life-driven details (check out this fun interactive graphic from WSJ). Pants feature an "after-dinner" split in the waistband, and extra give in the jacket lining means phones and wallets won't weigh down your look. Seams are smaller, shoulders are softer, and fabrics are thinner and more streamlined instead of bulky. The vibe may be "British cool" (think earthy colors and wool cashmere), but the tailoring and fabrics are almost exclusively Italian.
"We're here for a 'more informed' fashion crowd," says Jong, as he walks us through the Suitsupply's fall collection wearing fitted cargos, buttery leather monkstraps, and a nacvy double-breasted blazer. As Suitsupply joins a plethora of dapper men's stores and independent labels in the District, we hope the gents out there are ready to be enlightened.
Suitsupply. 2828 Pennsylvania Ave., NW; 202-800-7800. Open Monday through Saturday 11 to 10, Sunday noon to 9.
All photographs by Andrew Propp; illustration courtesy of Suitsupply.