C'mon, admit it–we all think the same thing when sifting through the outlandish editorials in Vogue and Harper's Bazaar. Sure, they're beautiful, but what real woman is actually wandering the rugged Western countryside in multi-hundred-dollar shoes? Well, Aureta Thomollari is (she's doing it right here and here in fact), and she looks just as high-fashion as those professionally styled models. We first got to know the Albanian glamazon when she appeared in our 2010 Style Setters, and we've been keeping tabs on her through her blog, the aptly named Aureta's blog, ever since.
The entrepreneur/blogger/luxury consultant/constant traveler is always on the move, but counts good ol' Washington, DC, as a home base. And, starting right now, she'll be providing Shop Around readers with a glimpse into her real-life, über-glamorous travels across the globe. Ann Demeulemeester on the Channel Islands? Check. Armani at Hawaii's Iolani Palace? Check. Vintage ostrich feathers at NYFW? Check, check, and check. In her column, she'll showcase everything from luxe travel outfits to international brands she loves. So get ready to live vicariously, people. And get to know Aureta a little with our introductory interview, plus a peek at nine of her favorite looks of all time.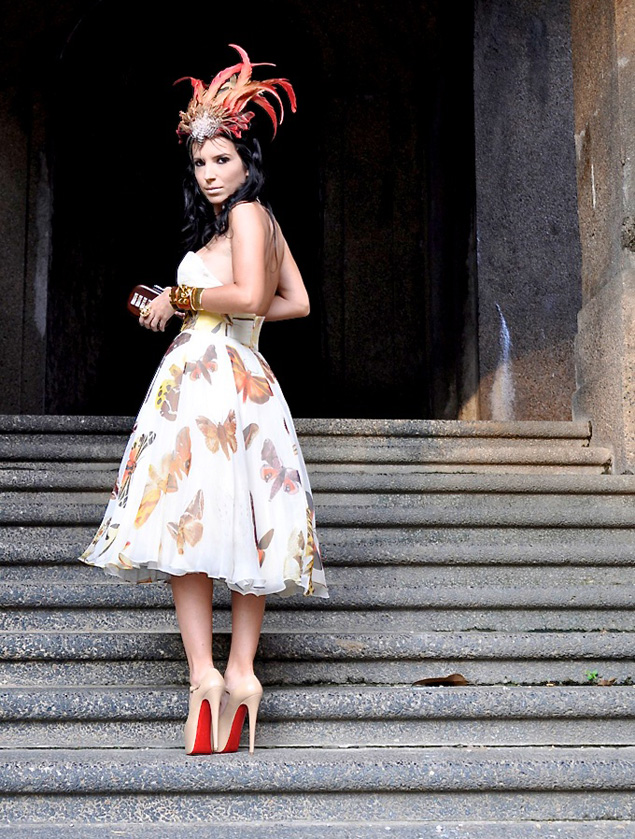 How would you describe your personal style? Do you have any style signatures?
I dress based on mood and destination, but my signature is no boundaries.
Why do you think developing a sense of personal style is important? ?
It's the most immediate method of communication. It nurtures your sense of perception; the colors, textures, and scents inherent in personal style reach out to all the senses.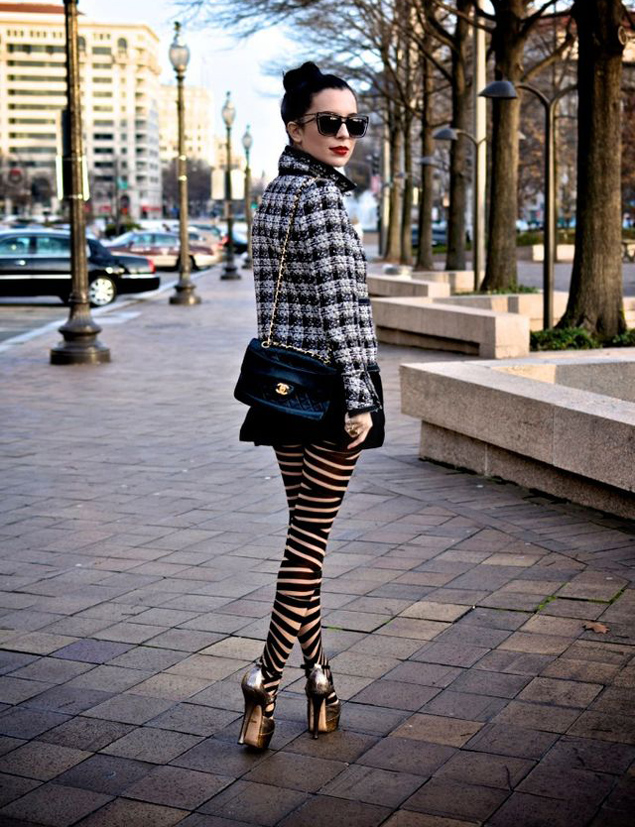 What jump-started your love of fashion?
I've always loved beautiful things. Fashion-wise, I remember my dad bought me Levi's jeans when I was younger. I was hooked and had to have them in every color.
You've been all over the world. What cities or countries do you find the most inspiring?
It's not necessarily fashion that inspires me, but more so lifestyle. It's all in the details: the way you tie a scarf, what you are wearing when no one is looking, what you wear to the beach or on a horse ride, the way you showcase your flowers. In every city, I encounter people with great personal style, but as a collective, I would say Tokyo, Paris, New York City, and St. Barth's stand out.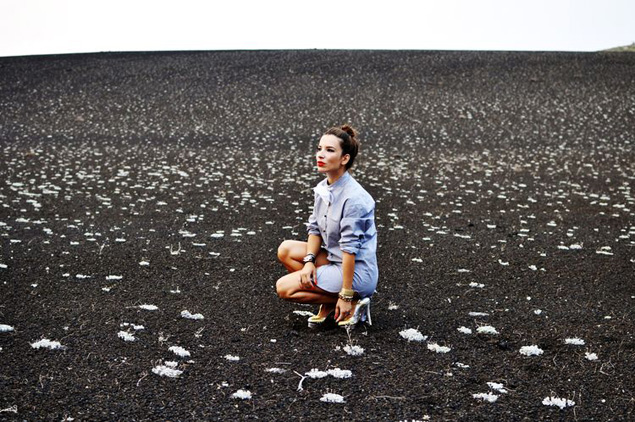 Where do you look for inspiration?
Since I'm often on the road, lately I've drawn inspiration from the Egyptian museum in Cairo, the Craters of the Moon national park in Idaho, and the volcano-formed terrain of Lana'i.
Name three of the most special items in your closet.
A purse my grandmother made me when I was five years old, a white beaded dress previously owned by Whitney Houston, and a 1950s boudoir complete with a vanity.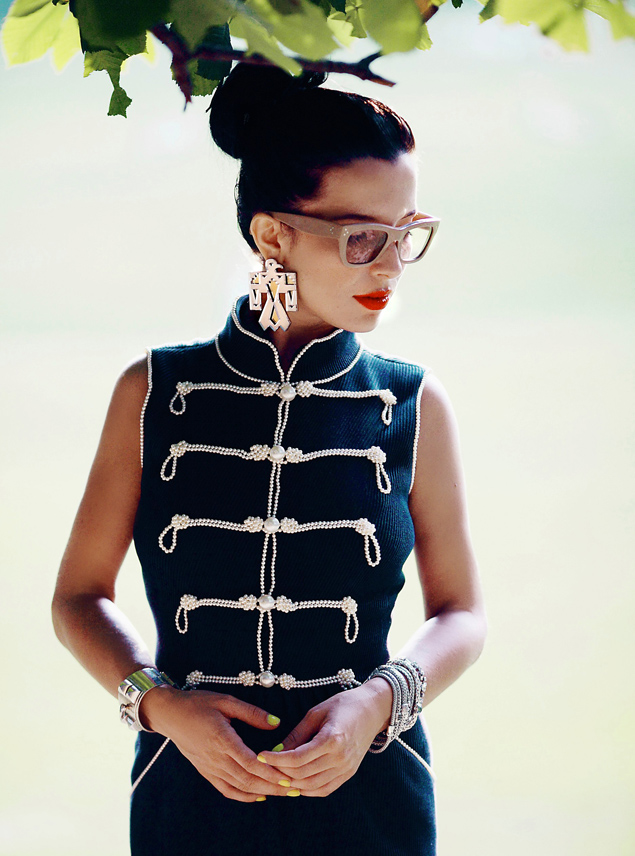 What fashion trends are you most looking forward to for fall?
Trends are fleeting. I'm looking forward to the timeless, classic collections of Lanvin, the Row, and Céline and the new makeup collaboration of Carine Roitfeld for MAC.
Who are your style icons?
Grace Jones and Tina Chow.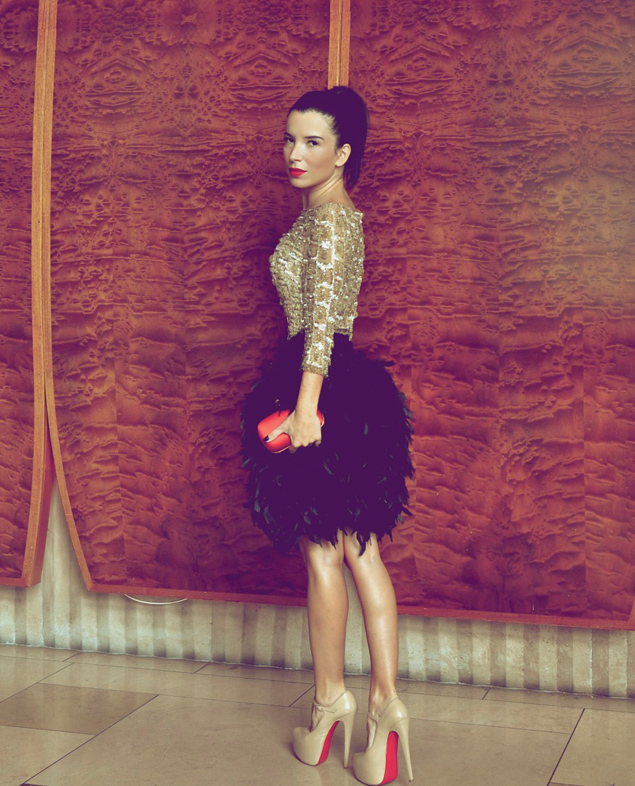 What's your favorite neighborhood in Washington for style inspiration?
Howard University's fashionable student population never ceases to inspire.
How about favorite restaurants/hangouts in Washington?
Komi and Plume for restaurants, Quill and PX for bars, and the Kennedy Center and E Street Cinema. To satisfy my sweet tooth, I love buying the cookies at Cork Market. Cowgirl Creamery has the best cheeses around, especially Red Hawk. Also, I'm obsessed with Dairy Godmother's ever-changing flavor of the day.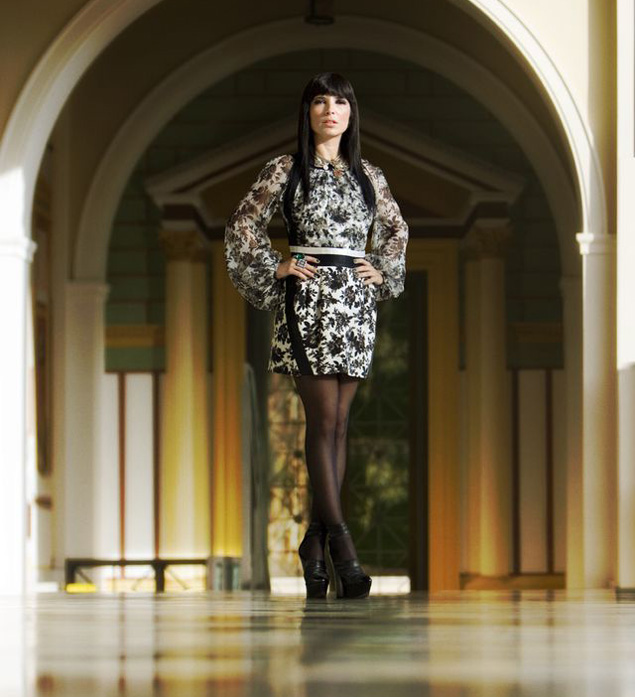 Name your three favorite designers right now.
The Row, Céline, and Isabel Marant.
What's the craziest thing you've ever done for fashion? Any Daphne Guinness-esque stunts in your past?
I don't see boundaries when it comes to creative expression, so nothing is crazy to me.
Any cool fashion projects currently in the work?
Construction has just begun for my first nail-art studio, Candy Paint, in LA. I'm very excited about this new venture, which is slated to open by year's end.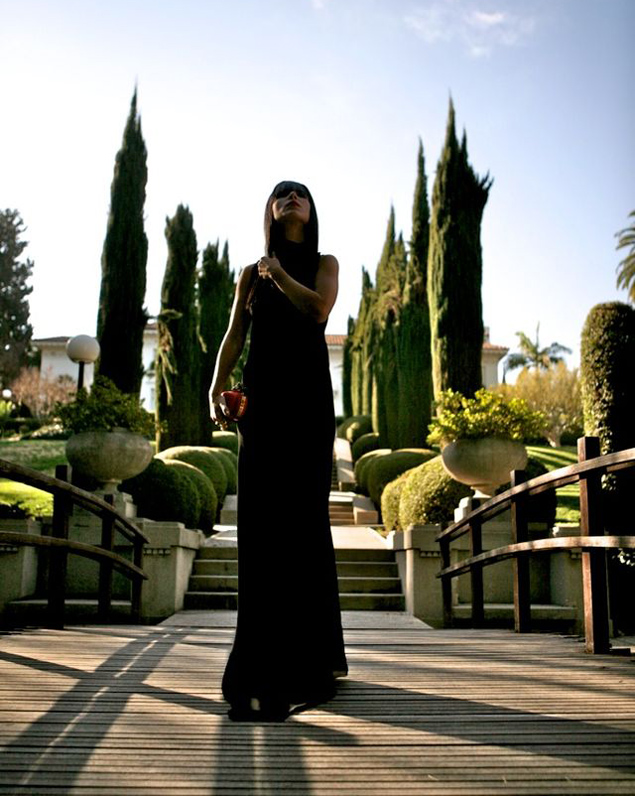 And now, the lightning round.
Red lipstick or black nail polish?
Red lipstick.
Leather or lace?
Both.
Sky-high heels or sky-high hair?
Heels.
McQueen or Chanel?
Both.
Always experimenting with your look or having a signature look?
Have fun with it.