On June 23, a close group of family and friends sat on the ivy-covered patio of the Tabard Inn to tell stories about Nicole Tailleart and Chris Kelley, and to openly share their advice and personal experiences with love. At the end of the conversation, during which Nicole, a research scientist, and Chris, a structural engineering consultant, sat holding hands on a bench facing guests, the couple stood, signed their license, and shook hands—and they were married. With that communal Quaker ceremony began an evening of unconvential celebration, complete with beautiful wildflowers, a three-course dinner, vintage family photographs, and dozens of board games. "We wanted our wedding to be eclectic, nontraditional and personal," says Nicole. "We wanted a sophisticated yet comfortable atmosphere—a very not 'everyday' wedding."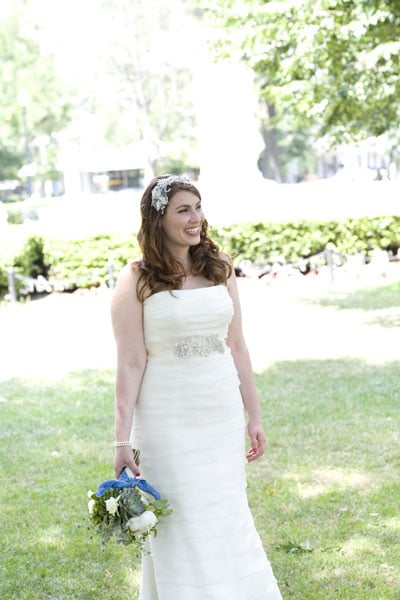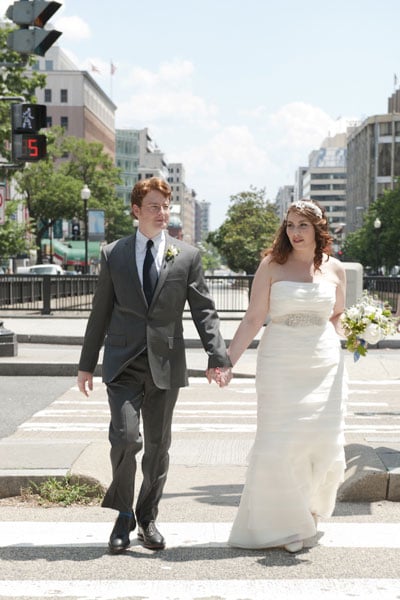 Nicole and Chris met online and quickly connected over a shared love of art, architecture, and good food—and being silly together. "We're both kind of nerdy," the bride admits. Their engagement, like most of their time spent together, was spontaneous and romantic—not to mention overstuffed. "I had been away on a work trip, and when I returned home we celebrated with a big meal," Nicole explains of their admitted "gluttony," which included dinner, then drinks and oysters, and two rounds of dessert. "Getting home and feeling rather like fat cats, we decided it was time to be together forever." A few weeks after that, Chris surprised her with his grandmother's ring.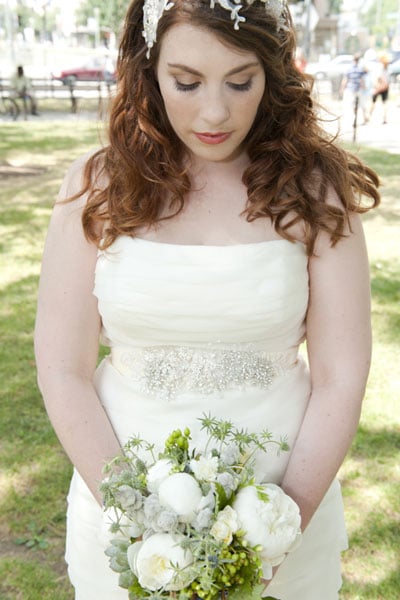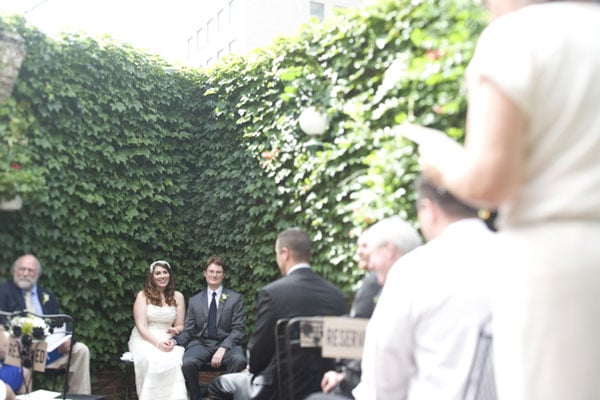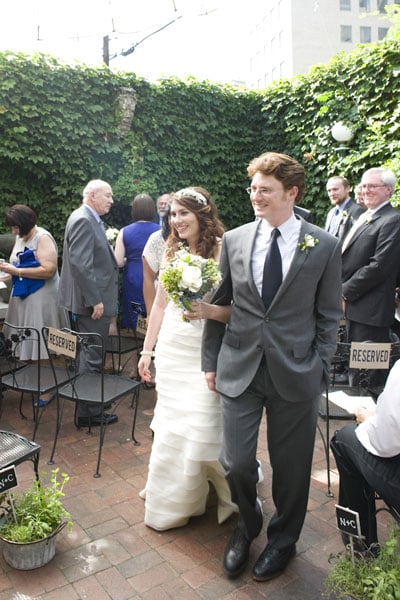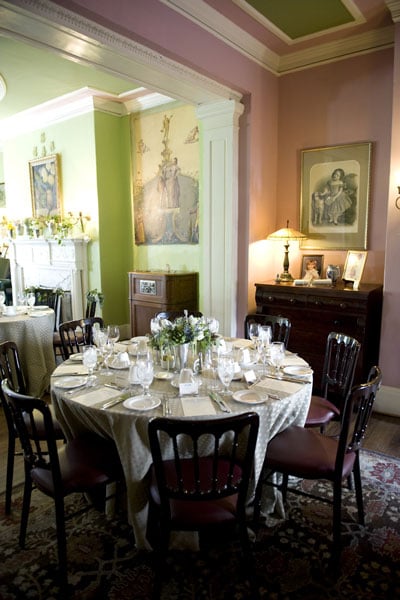 For the wedding and small dinner reception, the bride and groom were influenced by heirlooms and the colors of succulents, muted metals, and historic decor; most of all, they wanted a homey vibe. "After dinner, it was game night, complete with chips, popcorn, and delicious libations," says Nicole. Friends could feel free to mingle about the Tabard Inn's comfy yet formal rooms, admiring vintage photos, floral creations by Sidra Forman, and the wedding cake, topped with the likeness of Nicole's parents, a memento passed down to the newlyweds. The setting was staged to symbolize two families joining together. But of all the delightful moments of the day, Nicole and Chris were most touched by the meaningful words of their guests during the ceremony. "Everyone was invited to share, and they all said loving and thoughtful things. We felt so embraced," she says.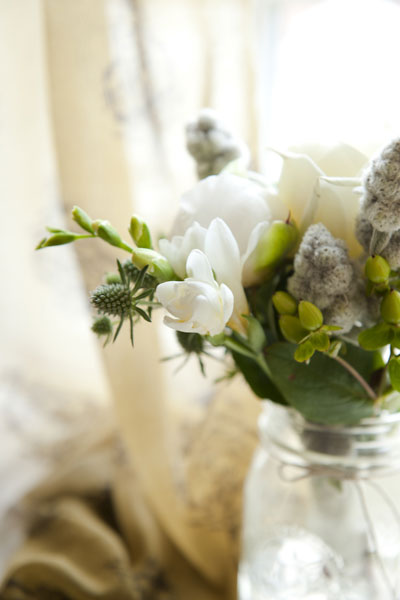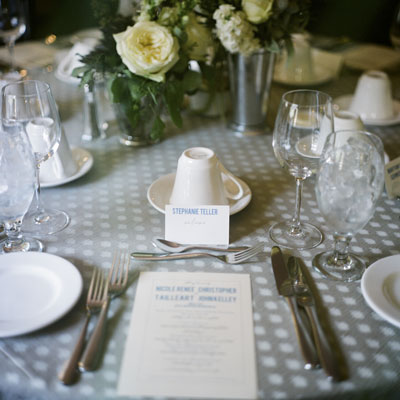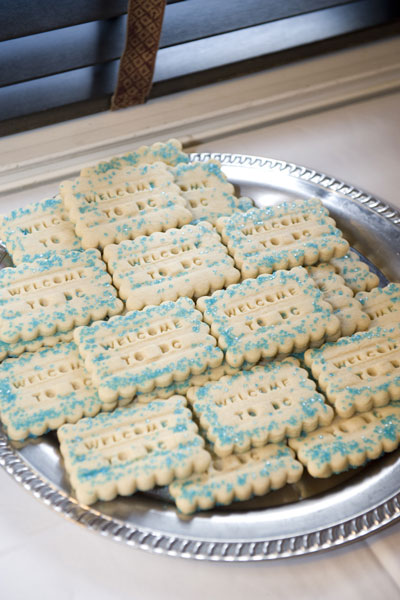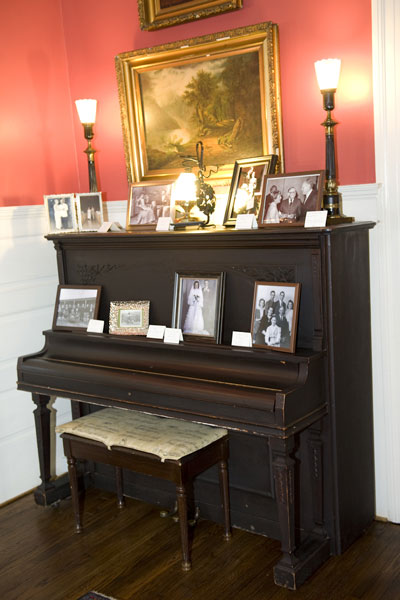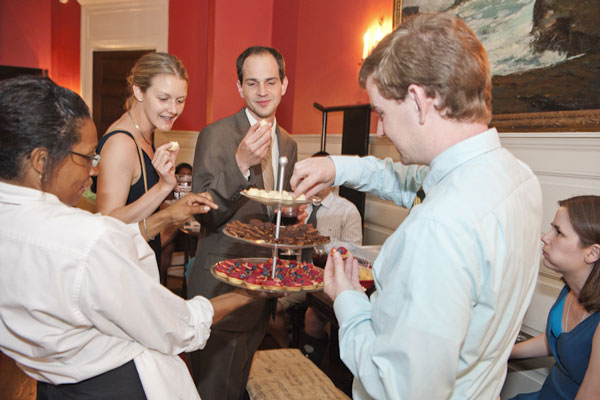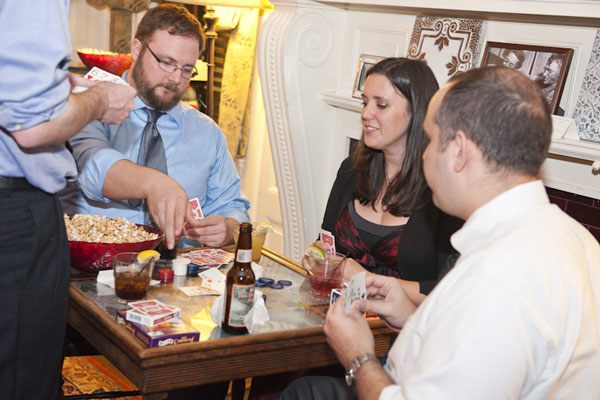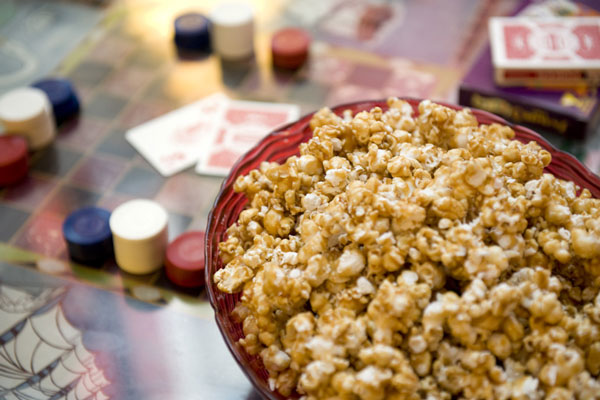 VENDORS:
Venue and catering: The Tabard Inn
Rentals: DC Rental
Event planning: Amanda Smith of Engaging Affairs
Photography: Sweet Tea Photography
Flowers: Sidra Forman
DJ: iPod
Garter/Hairpiece/Sash: Twigs and Honey
Dress/Groom suit: Amy Kuschel (gown)/J. Crew (suit)