If you haven't been yet, the new and improved Meeps in Adams Morgan is really a thing of beauty. This past August, Treasury owners Cathy Chung and Katerina Herodotou unveiled their overhaul of the beloved vintage shop, and we could not be happier with the results—inventory is now a little less '80s, a little more "Lena Dunham grows up." One major thing was missing at the grand opening, though: the Costume Room!
Herodotou and Chung promised us this crucial component of Meeps shopping would be unveiled come fall, and just yesterday, they delivered. The Cosmic Costume Shop is officially open for business in the backroom of Meeps, and it's got everything you need to take this year's Halloween ensemble to the next level. Psychedelic '70s shirts, '80s prom dresses, Cher/Cleopatra style headdresses, K-pop-style blazers, Donnie Darko bunny masks—it's all here, along with some more standard costumes in a bag, funky wigs, and, of course, fairy wings. Scroll down for more photos of the space, plus four costumes we put together on our visit using only Meeps merchandise. Trust us, guys, the possibilities are almost endless here.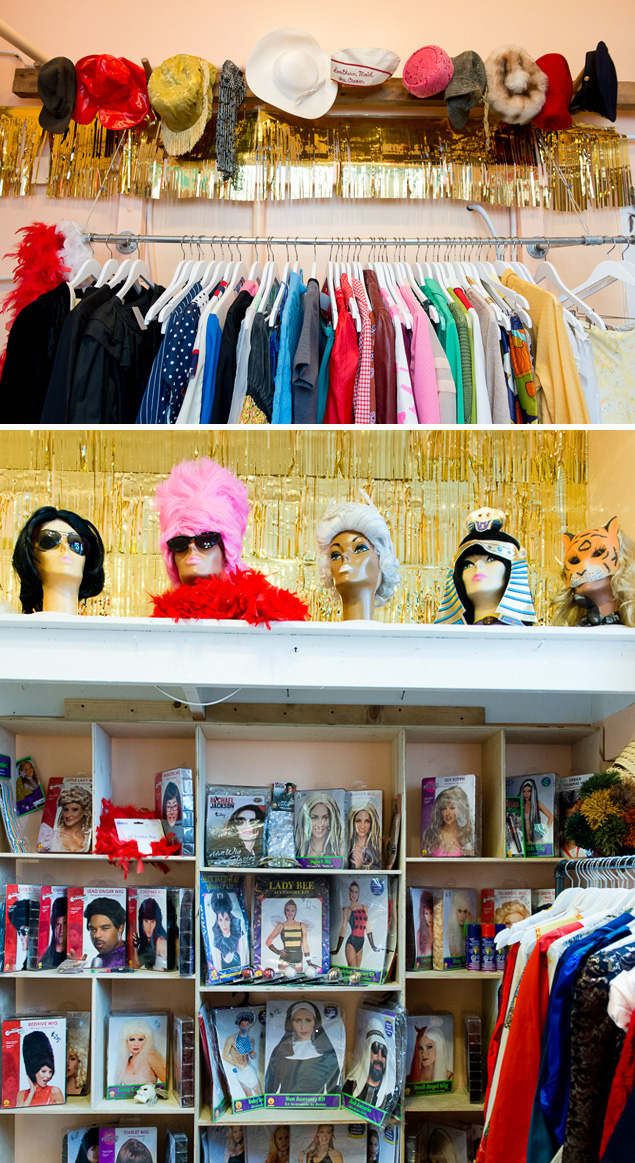 And now, on to the costumes:
The Mad Men Secretary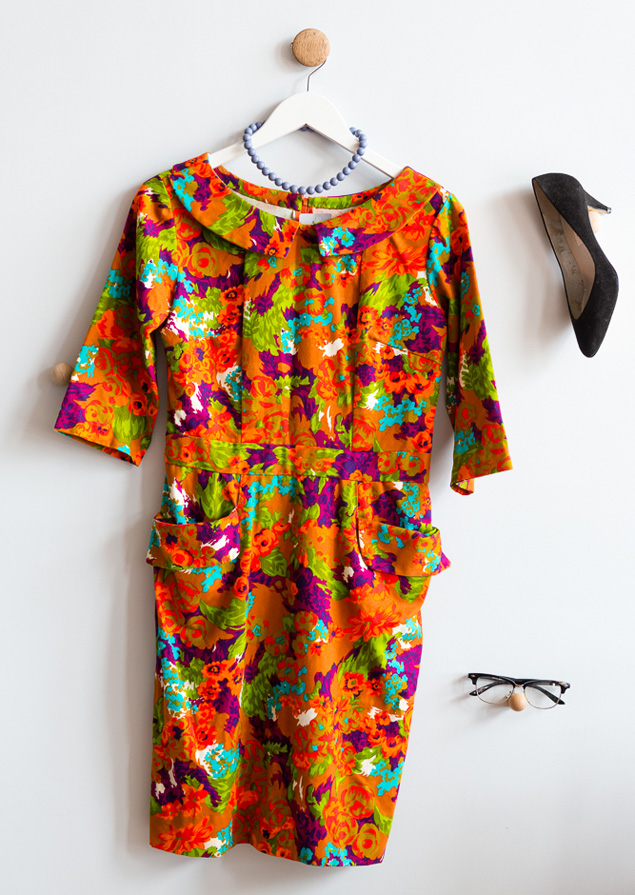 This adorable dress is only $36. Seriously, $36! Better get in there and scoop it up before we do.
The Dragon Lady From Game of Thrones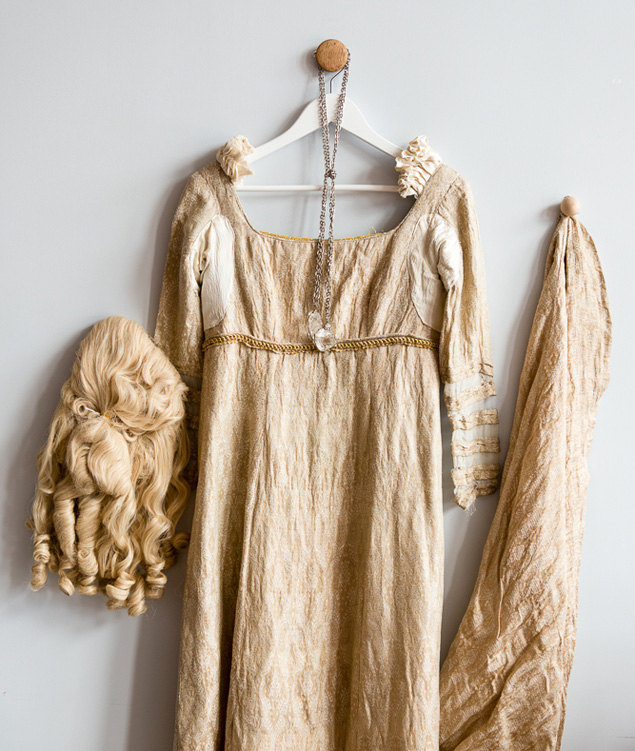 Safety-pin a stuffed dragon or three, and your outfit is complete.
The Mary-Kate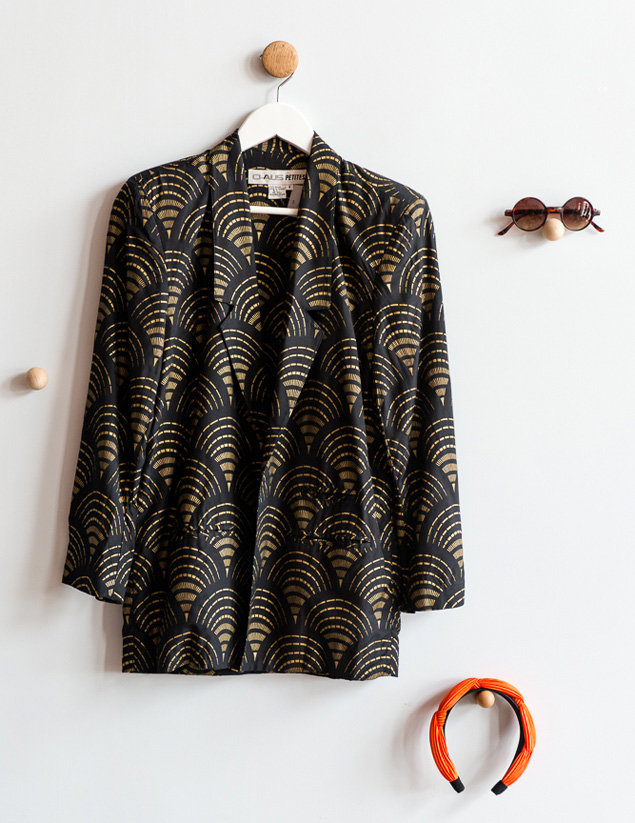 Just add scraggly hair, cigarettes, and a venti Starbucks cup. Bonus: Everything in this mix is pretty affordable (the blazer is $32, the headband is $8, and the sunglasses are $12) and rewearable. Which just goes to show how fine the line between high fashion and crazy costume really is.
The "America, F*** Yeah!"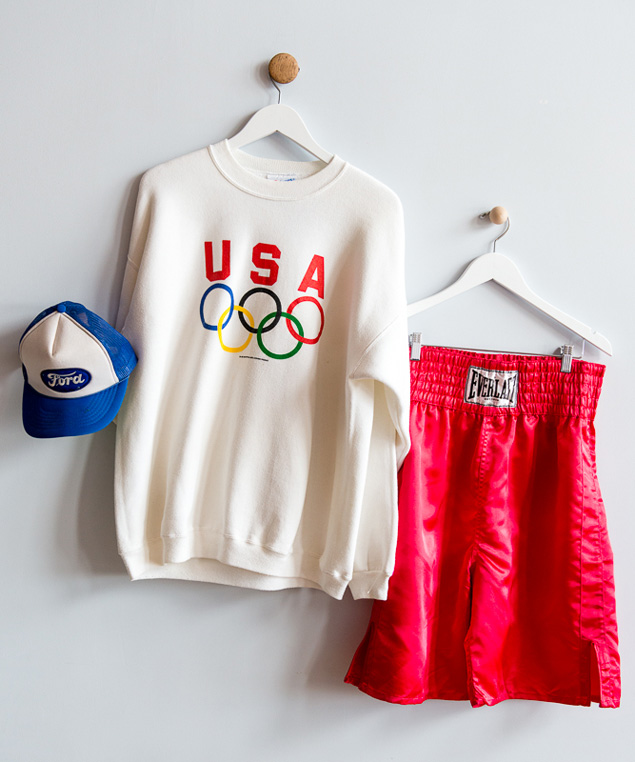 According to certain members of the Meeps staff, "America" is now considered ironic. And therefore can be appropriated by hipsters to seem clever come Halloween. Oh, hipsters, we're just never going to be able to keep up with you.
The Psy of "Gangnam Style"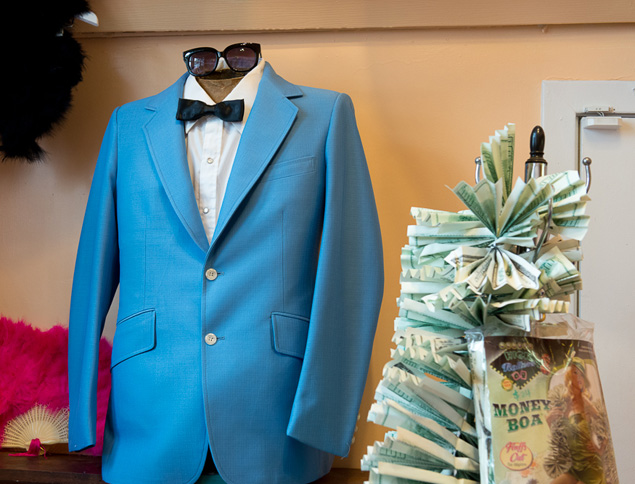 This one was all Meeps' doing—and we bet it's going to go fast.
All photographs by Andrew Propp.