Here at Shop Around, we're all about making our wardrobe do double duty—hence the tips for wearing sundresses and other summer staples into the current season. Now we're turning to real-life Washingtonians to get their real-life take on how the extend the wearability of their fave pieces through different seasons.
Sara of High Fashion 4 Less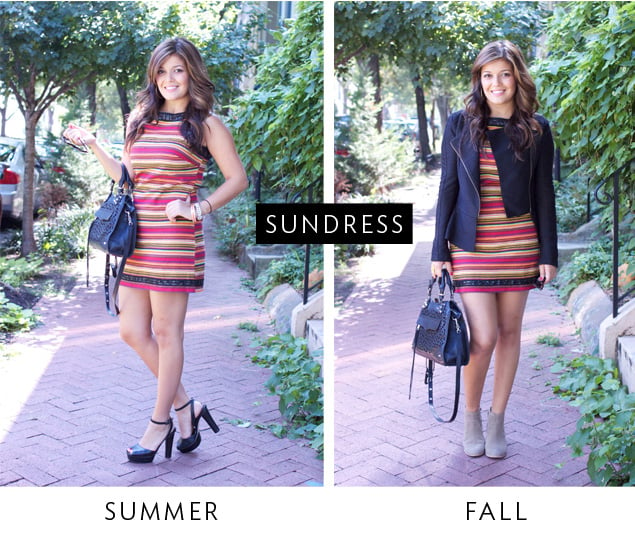 Sarah shows us you can rock a sundress practically year-round—if you know how to style it. Try adding a cropped motorcycle jacket or structured blazer and suede booties to make a sleeveless dress autumn-appropriate. When temps really plunge, add a pair of thick tights and a blouse for extra warmth.
El of Classy and Fabulous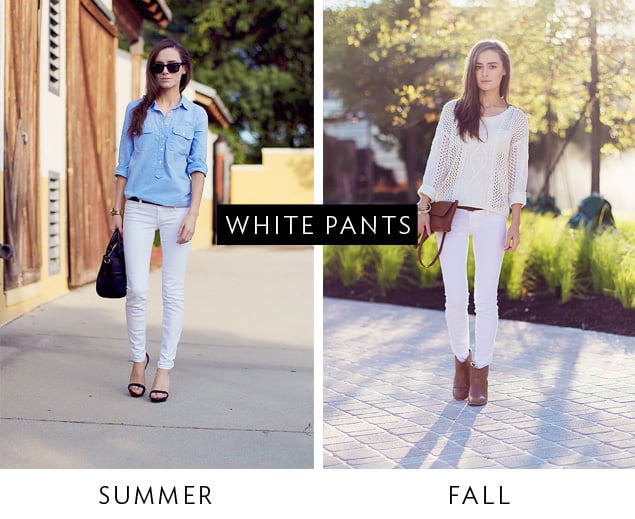 El throws the age-old "no white pants after Labor Day" rule out the window with this chic, fall-appropriate neutral ensemble. A cozy sweater and cognac leather accessories complete the look.
Alison of Chain Strap Purse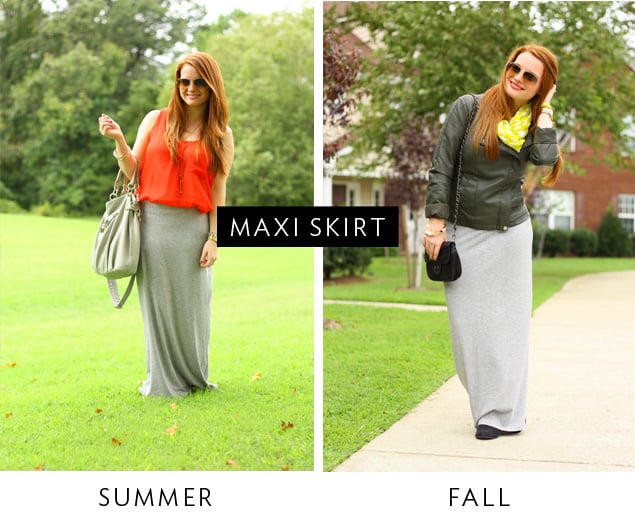 Look at how versatile a comfy jersey maxi skirt can be. (For further proof, check out Washingtonian style columnist Sydney Poulton rocking maxi skirts for summer and for winter! Try wearing yours this fall with a little leather jacket, a chunky scarf, and a pair of flat boots.
You might also like: