Office-Appropriate Ombré
The ombré manicure has become a staple for beauty junkies and newbies alike. PopSugar TV breaks down a pretty fall-inspired version that's office-appropriate and can transition from day to night.
All Black Everything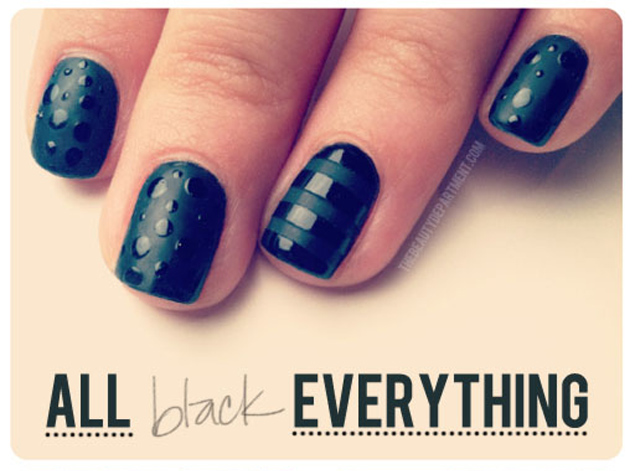 If you'd rather opt for a textured mani, try the Beauty Department's tutorial All Black Everything, which plays up the classic color with black-on-black stripes and dots. This is also fairly easy, but if you mess up, it won't be that noticeable.
The Monochromatic French Manicure
Tired of the classic French? Us, too. This video shows you how to layer two polishes for a monochromatic manicure with a coat of metallic for the tips, for an edgy yet polished finish.
Off-the-Runway Nail Art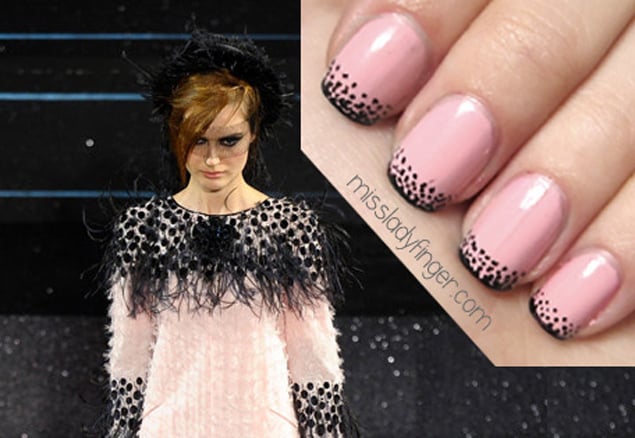 Self-taught nail artist Taryn Multack has cultivated a huge following for her out-of-this-world designs, inspired by the runways in New York, Milan, and Paris. We're partial to this ladylike pink manicure with black dotted tips, which channels the Chanel Couture fall runway.
The Caviar Manicure
This must-have nail kit in the UK traveled across the pond and made quite a statement at the post-work happy hour. It's an easy DIY mani for those who may not have the time (or patience) for more in-depth nail art. On the website, Ciaté offers step-by-step instructions and even a YouTube tutorial for the visual learners.
Asymmetrical Animal Print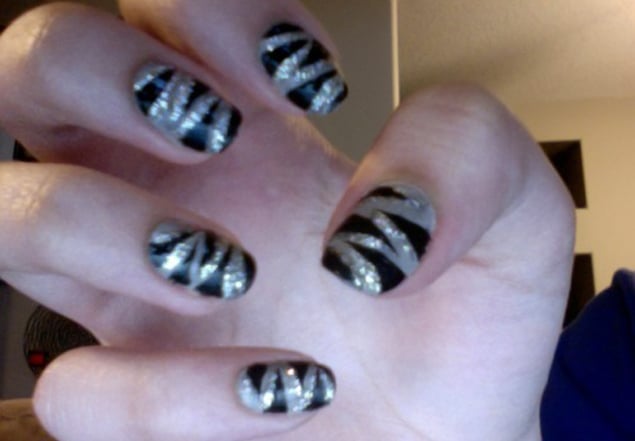 The Nail It In blogger creates trendy and cool nail art designs with stuff you'd find around the house (think toothpicks, old makeup brushes, and reinforcement stickers). We like this Tiger Metal manicure for a special event.
Converse Nails
For some rebel inspiration on a Casual Friday, put some pumped-up kicks on your fingertips. This YouTuber offers an easy visual guide with no awkward face-to-face action, just easy-to-follow steps.
You might also like: