We're not sure where it started, but when we saw one of our fave fashion bloggers,
Leandra Medine of Man Repeller, accessorize her Marchesa wedding gown with an oversize floral crown,
we knew a trend would likely be sticking around for a while.
Country brides and city brides alike are turning to roses, baby's breath, peonies,
and ranunculuses to bedeck their manes and add a dash of "nature girl" to wedding
style. The garlands are whimsical and uber-romantic, but they can also be glamorous
and, with the right blooms, actually quite luxurious.
Pinterest is blooming with inspiration for these headpieces—and we went ahead and
aggregated a few of our favorites.
Green and white: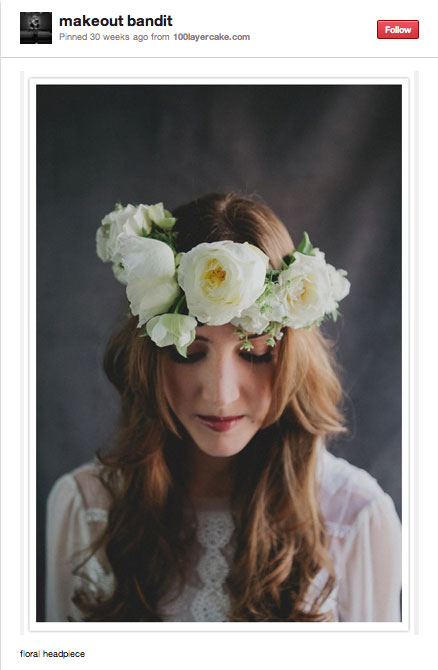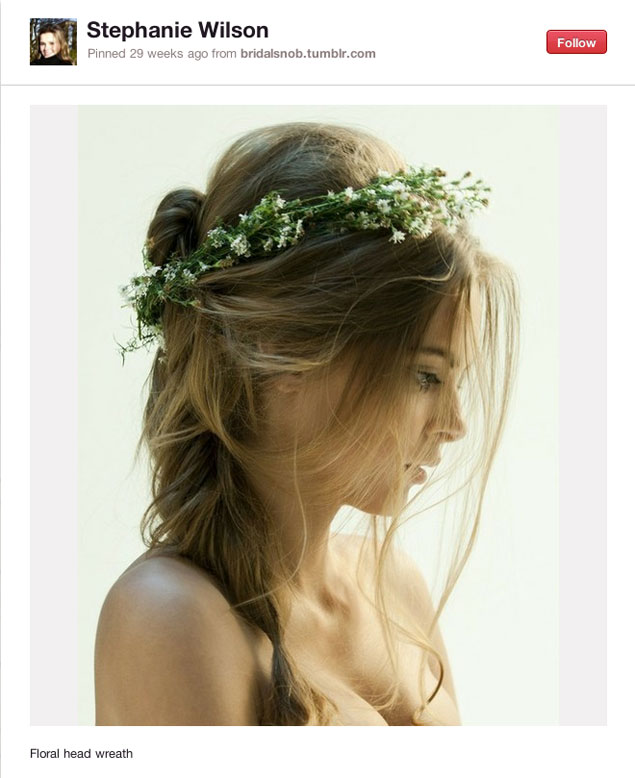 Di-Vine inspiration: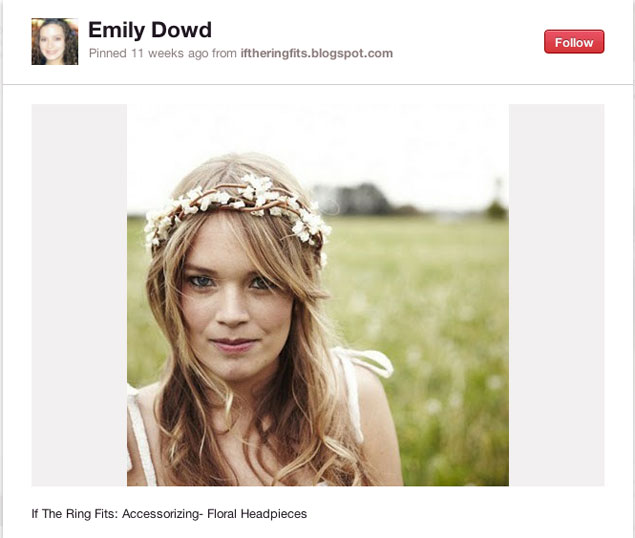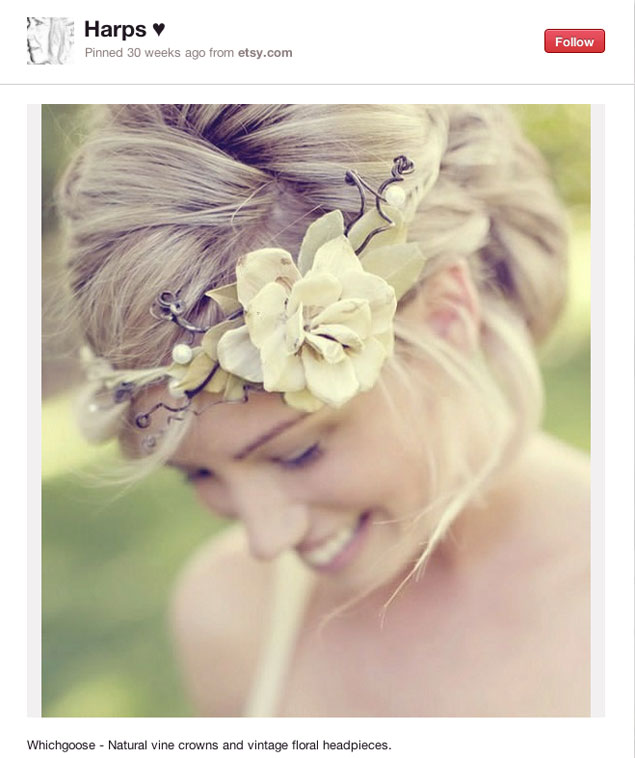 Fifty shades of pink: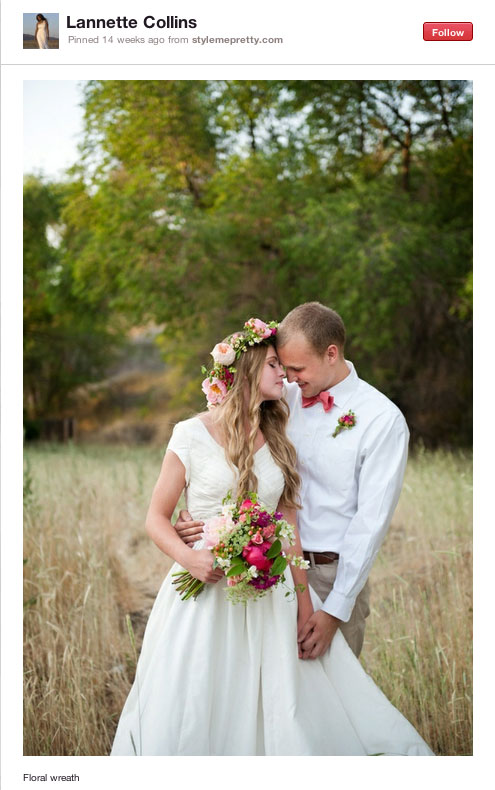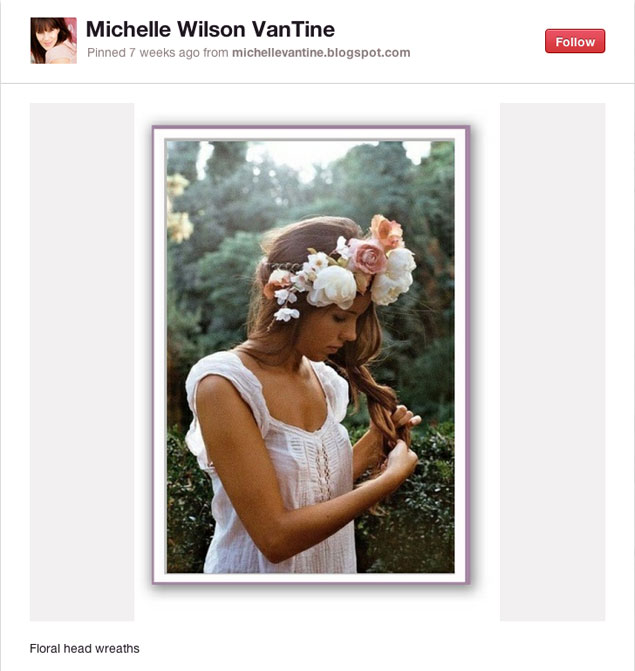 Growing wild: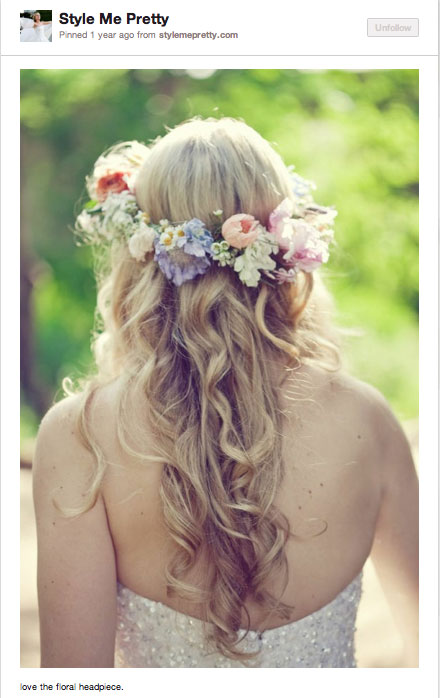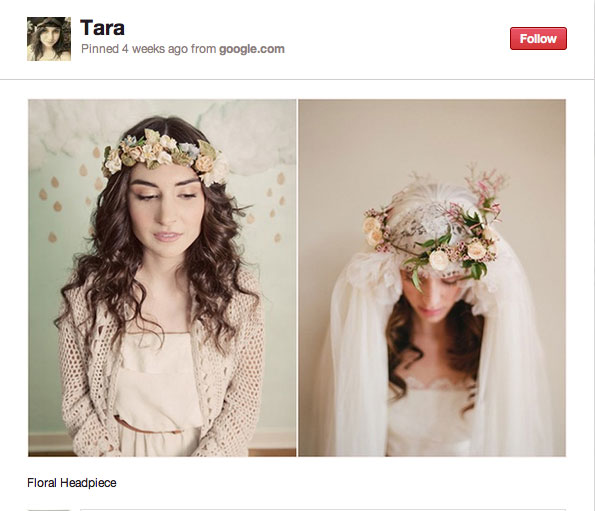 The bigger the better: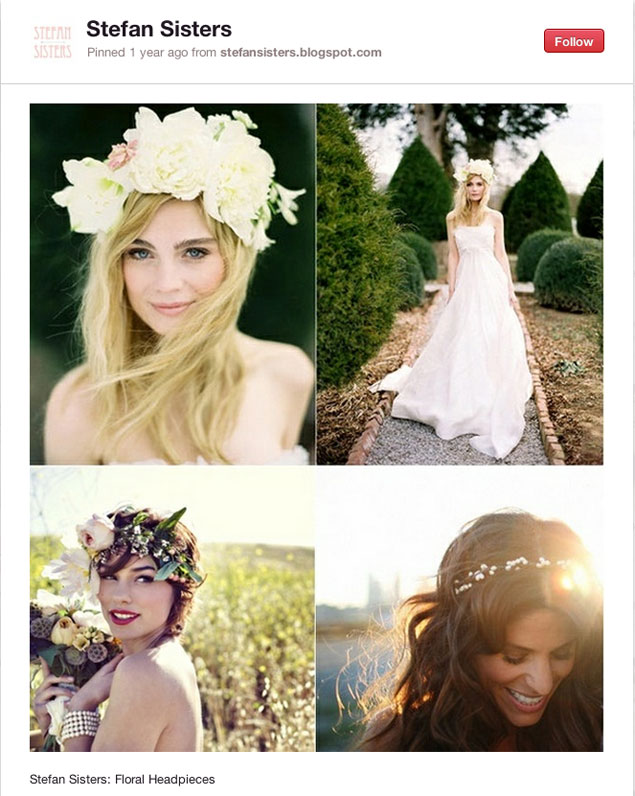 Don't forget your 'maids: