For the past few weeks at Well+Being we've offered tips on how to stay healthy and fit during the holiday season, no matter how many cookies are in sight. But even those with the most self-control need some extra help during this time of year. We turned to registered dietitian Carlene Thomas, who specializes in celebration wellness nutrition, for more advice. She kept a one-day food diary for us and proved that it is possible to host a holiday party with healthy food that still looks and tastes delicious.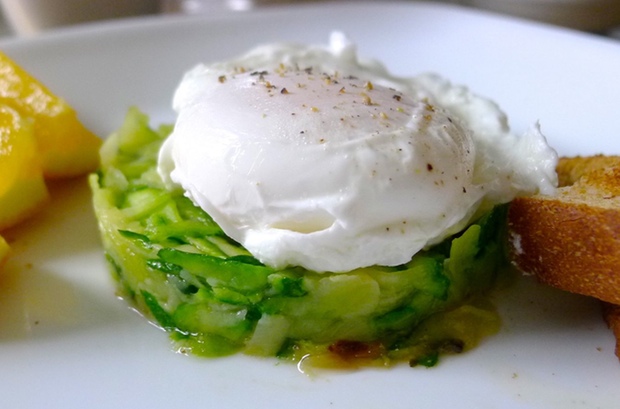 Breakfast: "Who says you can't have vegetables for breakfast? You don't always have to start your day with cereal or pastry." Sautéed squash with a poached egg, coffee, orange slices, and whole-wheat toast.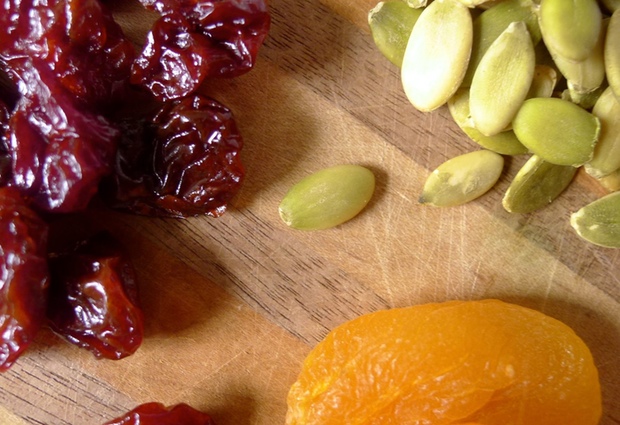 Snack: "These are my favorites to pick up at the dry goods section of the grocery. I also dry my own figs in the summer." Dried cherries, dried apricots, and pepitas.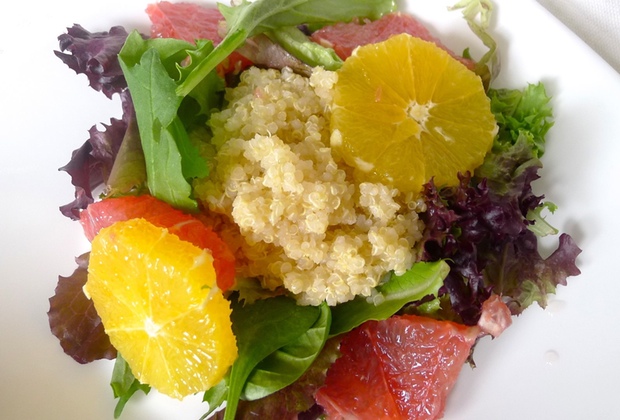 Lunch: "Think you don't like salads? I love using a bed of greens for grains or fish." Winter quinoa citrus salad over mixed greens.
Snack: "My absolute favorite dessert is French macarons. I picked these up from the farmers market."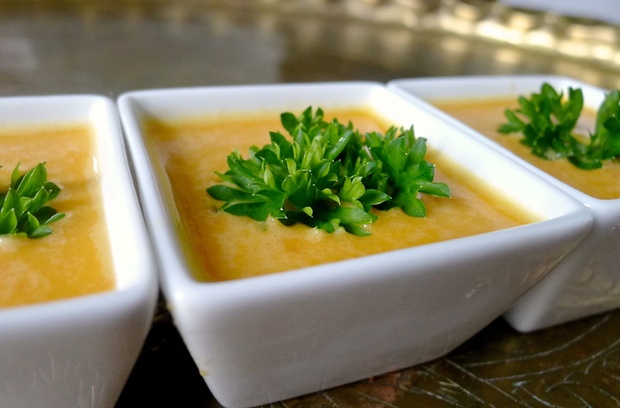 Dinner/cocktail party: Roasted red pepper white bean soup. "The holidays are full of gatherings, and even though I'm a dietitian, there's no way I'm skipping on the holiday food! We hosted a mini get-together this night with small bites."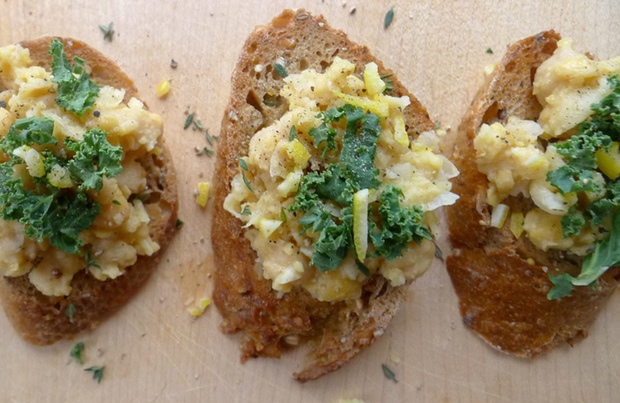 Whole-wheat crostini with hummus and kale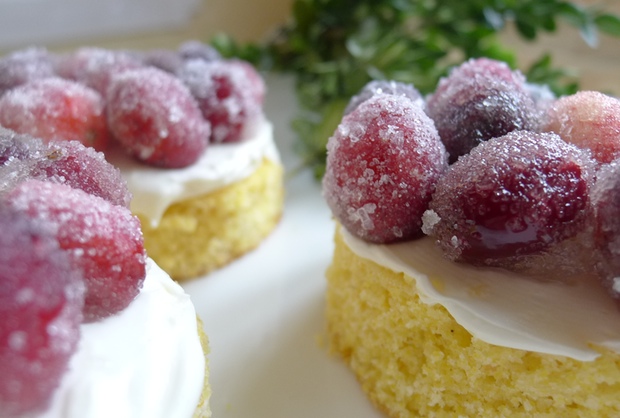 Sugared cranberry cornbread cakes.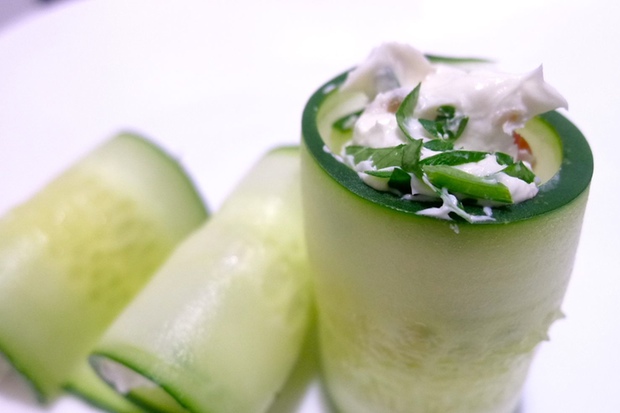 Cucumber rolls with whipped Neufchatel cheese and olives.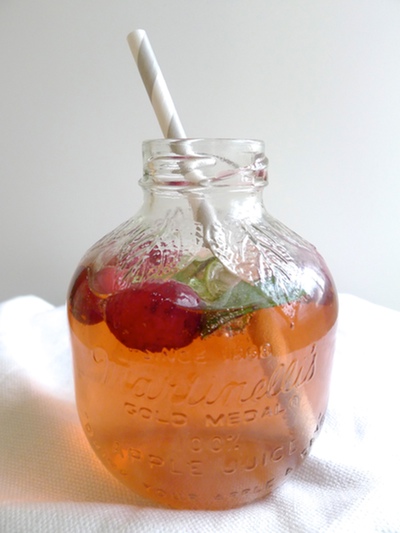 Cranberry-ginger mo-ho-ho-jitos (Stay tuned for the recipe on Well+Being later this week!)
"What's not pictured? I'm constantly sipping on my Camelbak or having carbonated water from my Soda Stream throughout the day."
Are you a local health expert with a love of food? E-mail wellbeing@washingtonian.com for details on how you could be featured in our Food Diaries series!