In Virginia
Radiologist Sanjeev Aggarwal bought a
five-bedroom, eight-bath home in McLean for $3.2 million. Built in 2003,
the 8,600-square-foot house has a gym, a dance room, a pool, and an
outdoor kitchen. Aggarwal is medical director of the Cancer Center at Lake
Manassas, which is run by Prince William and Fauquier
hospitals.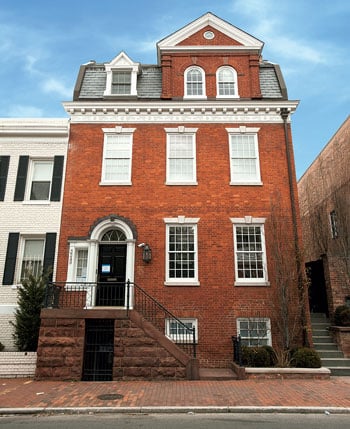 In DC
Developer Herb Miller and his wife, Patrice,
sold a six-bedroom, seven-bath Federal-style rowhouse in Georgetown for
$7.6 million. Built in 1820, it has a paneled library, a pool, a home
theater, and a balcony off the master bathroom. Miller's Western
Development Corporation oversaw the development of Washington Harbour,
Gallery Place, and the Shops at Georgetown Park.
Sculptor Alfredo Halegua and his wife,
Raquel, sold a four-bedroom, seven-bath house on 30th
Street in Massachusetts Avenue Heights for $5.2 million. On more than an
acre, it has a music room, an art gallery, and a gated driveway. Halegua
is known for large, simple designs; his work has been displayed at the
National Gallery of Art, the Kennedy Center, and the Baltimore Museum of
Art.
Security expert Michael Leiter and lawyer
Alice Leiter bought a six-bedroom, five-bath Victorian on
Chain Bridge Road in Kent for $2.6 million. Across from Battery Kemble
Park, the renovated house has a shared tennis court and pool. Leiter,
former director of the National Counterterrorism Center, is a senior
counselor at the software firm Palantir Technologies and a
national-security analyst at NBC News. Alice Leiter is policy counsel at
the Center for Democracy & Technology, where she specializes in
health-information technology.
Orthopedic surgeon Christopher Cannova bought
a nine-bedroom, 11-bath house on Rockwood Parkway in Spring Valley for
$2.3 million. It has a library, a pool, and a semicircular driveway with
parking for more than ten cars. Cannova practices at OrthoBethesda, where
he specializes in joint reconstruction and replacement.
Lawyer Mike Naeve sold a three-bedroom,
three-bath rowhouse on O Street in Georgetown for $1.8 million. Naeve, a
partner at the law firm Skadden, specializes in energy law and
litigation.
Lawyer Charles Ossola bought a two-bedroom,
three-bath condo on 21st Street near Dupont Circle for $1.6 million. A
trial lawyer, Ossola is a partner at Vinson & Elkins.
Journalist and political blogger Matthew
Yglesias bought a three-bedroom, three-bath condo on Q Street in
Logan Circle for $1.2 million. In a converted Victorian rowhouse, the unit
has original exposed-brick walls and a private patio. Yglesias writes
about business and the economy for Slate.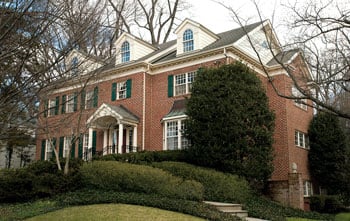 In Maryland
Susan Neely, CEO of the American Beverage Association, bought a
five-bed-room, five-bath Colonial in Chevy Chase for $1.8 million. The
8,500-square-foot house has an in-law suite and two-car
garage.
Some sales information provided by American City Business Leads and Diana Hart of TTR Sotheby's International Realty.
This article appears in the April 2013 issue of The Washingtonian.