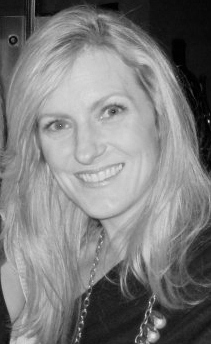 When you own a beauty boutique—especially a top-notch one like Alexandria's Bellacara, which carries only the best of the best—choosing a must-have product must seem like trying to pick your favorite child. We put owner Angela Sitilides, who personally tests all of the products sold in her store, up to the challenge. Here are the five products she simply can't do without:
1) SkinCeuticals Phloretin CF Serum
Angela says: "This is the best anti-aging product on the market. It has tons of antioxidants, accelerates cell turnover, and stimulates collagen production. It's pricey, but one bottle lasts four months. I'll absolutely pay $38 a month to keep wrinkles at bay!" $152 at SkinCeuticals.
2) Bumble and Bumble Texture Cream
Angela says: "My hair is fine with a tendency to be limp. A little bit of this cream adds tons of texture and volume to my hair without weighing it down." $28 for 5 ounces at Sephora.
3) Klorane Dry Shampoo With Oat Milk
Angela says: "My color lasts longer when I don't shampoo every day. Until I found this product, that wasn't an option. This dry shampoo is great for reviving your hair style at the end of the day, too. Just spray and tousle, and you're ready for an evening out." $18 at Drugstore.com.
4) Jouer Luminizing Moisture Tint
Angela says: "I'm not generally a fan of tinted moisturizers—they are either too sheer or too thick. I've tried all the popular ones, but this formula is the ideal combination. It has the perfect amount of coverage, is oil free, has SPF 20, and adds a beautiful glow to my skin." $38 at Jouer Cosmetics.
5) Nouba Mascarone Mascara
Angela says: "This mascara gives incredible length and volume without flaking, smudging, or clumping. I always pick up mascaras when I am traveling or shopping to see if there is a better one out there. After a couple of uses, I always end up tossing them out because they just don't stack up." $24.50 at Amazon.
See Also:
6 Things I Can't Live Without: The Lifestyle Curator
6 Things I Can't Live Without: The Hair Guru
5 Things I Can't Live Without: The Beauty Blogger