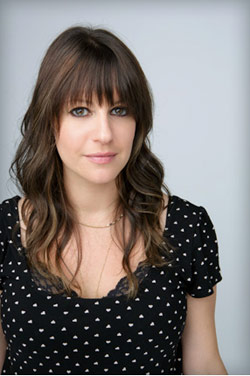 Rockville native Jamie Greenberg has made up many a famous face since jetting off to Tinseltown. With a celebrity client list that includes such stars as Rashida Jones, Katherine McPhee, and Kirsten Dunst, she's no doubt a busy woman—but that doesn't mean she can't make time for her hometown. This week, Jamie stopped by our fair city to visit family (talent must run in the genes: her brother is Baltimore weather reporter Lowell Melser), and we caught up with the makeup guru to get her must-have beauty loves—including a few local gems.
1) Mark Touch and Glow Shimmer Cream Cubes All-Over Face Palette
Jamie
says: "This product livens up my skin every day. You can use it as a
highlighter, bronzer, blush, or eye shadow. It's versatile and
goof-proof—so many products in one!" $16 at Mark.
2) M-61 Hydraboost Eye
Jamie says: "I love Bluemercury! Last time I was in Maryland I discovered the M-61 Hydraboost Eye serum, and now I'm hooked." $78 at Bluemercury.
3) ZenGo Cycling
Jamie says: "Can a fitness class be something I
can't live without? Whenever I'm home I head to Melissa Kullen's class
at ZenGo Cycle in Bethesda. There's a 50-minute joy ride spin class that
I seriously can't live without!" $21 per class. See schedule at ZenGo.
4) Mark Gloss Gorgeous Stay-On Lip Stain
Jamie says: "This is a gloss
and a stain. I love how it stays all day and hydrates. Great for
travel. I can't keep these in my kit—everyone steals them from me." $11
at Mark.
5) T3 Featherweight 2
Jamie
says: "I LOVE this hair dryer! Whenever I travel back to the East Coast
I bring it along because it's so light, but it packs a punch and dries
my hair really fast." $200 at Sephora.