When Kathryn Elizabeth Hampton, a civilian analyst at the Department of the Navy, started planning her wedding to Josiah Nazareth Brown, an analyst at the Department of Justice, after almost four years of dating and a romantic proposal at the Lower Senate Park, she could not bring herself to plan a big, traditional wedding. It had been only two years since her mom, Mindy, passed away, and the thought of a big wedding without her was too much for Kathryn to bear. Her father then suggested having a small ceremony in Anamuya, Dominican Republic, where Kathryn had volunteered on a medical mission the year before. "Not only could we get married, but we could also help finish the community center being built there in memory of Mom," says Kathryn.
Then a friend relayed a dream about Mindy to Kathryn, which sealed the deal. "My mom knew this was the way we should celebrate our wedding. She knew that by bringing a day of happiness to the community in Anamuya and giving of ourselves in a service project, we couldn't help but have a joyful wedding celebration," says Kathryn.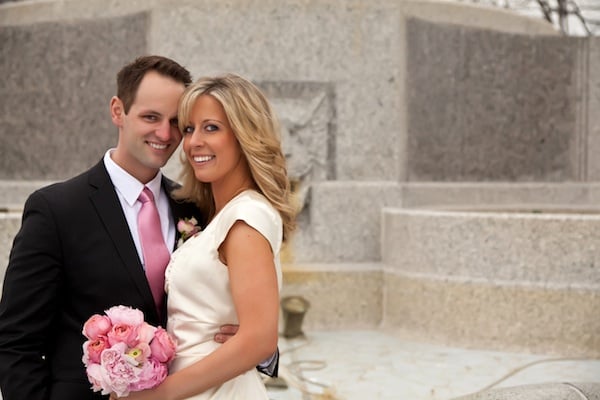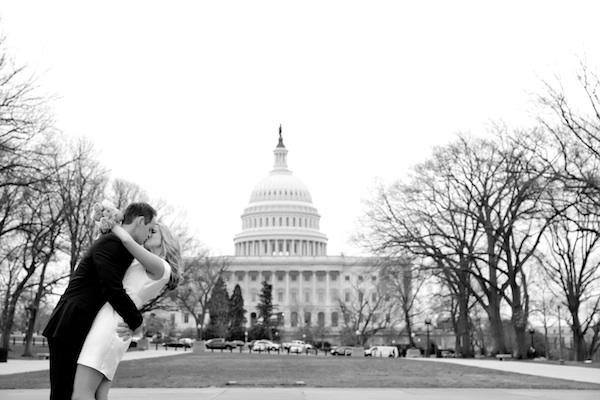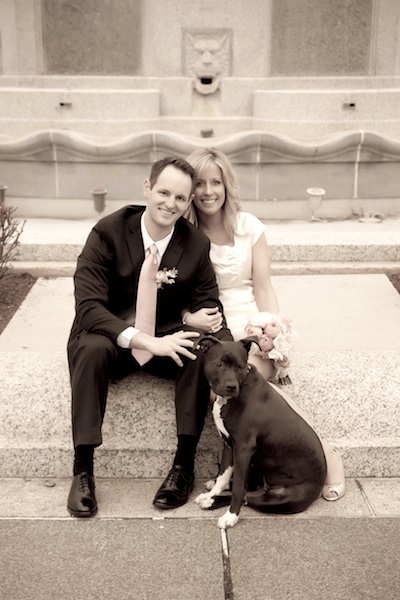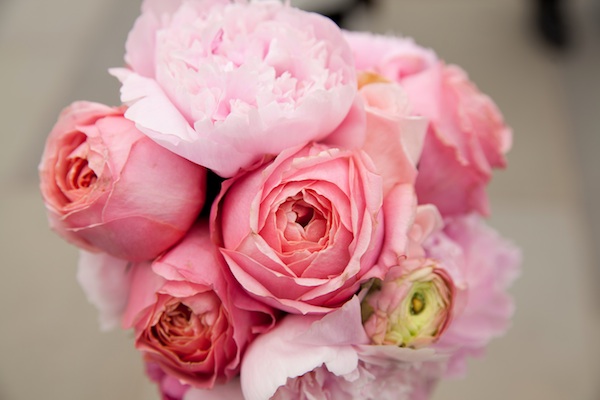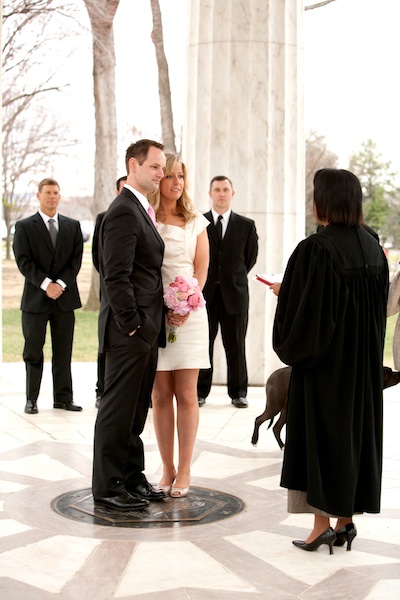 Before their trip, the couple opted to have an intimate civil ceremony at the DC War Memorial on March 24, 2013. The bride wore a cocktail dress made from the train of her late mother's wedding gown, and Rainey Ransom Brandt, DC Magistrate Judge and Joe's professor at American University, officiated the ceremony. "It was very special to have someone we so admire bring us together in marriage," says Kathryn.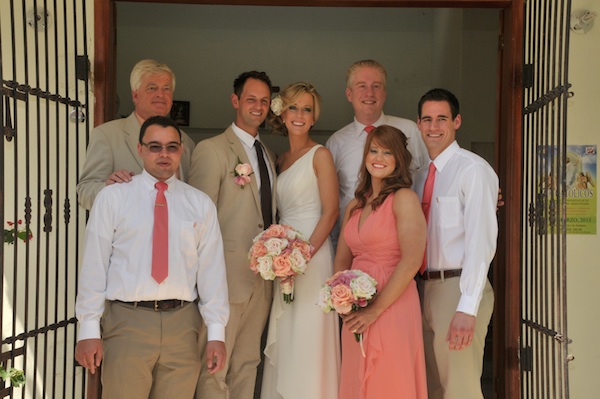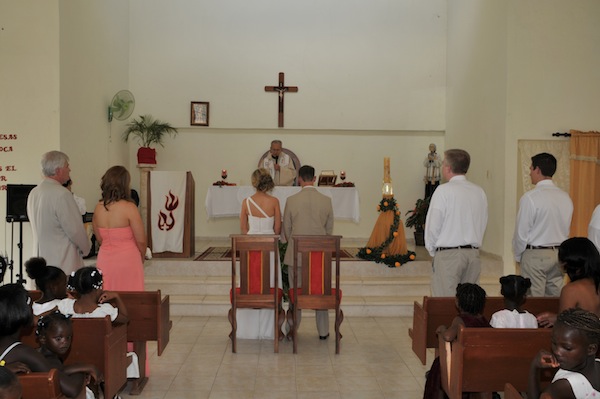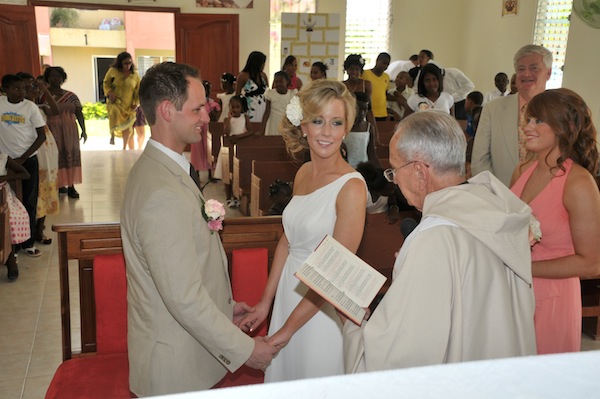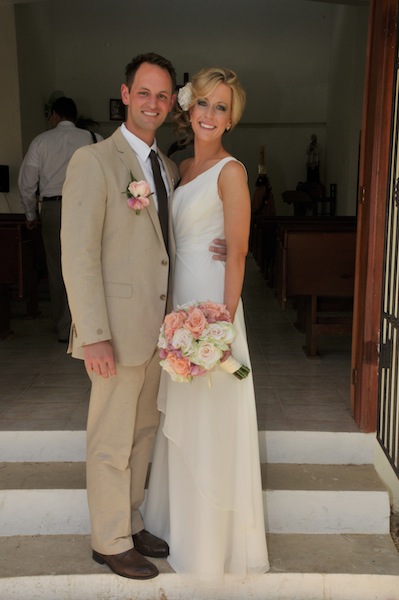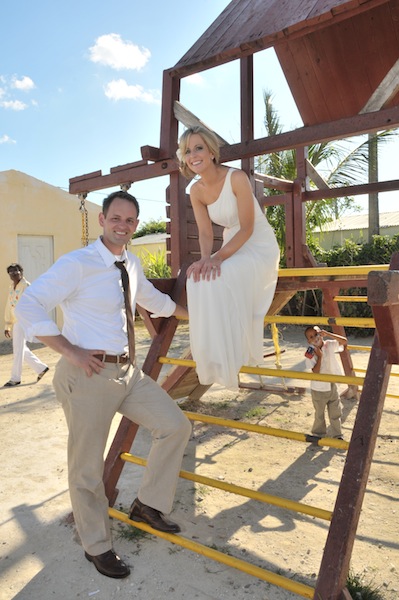 On April 7, Kathryn and Joe got married again in a small chapel in Anamuya. They invited only their immediate family, but opened the wedding to the local mission community. "The chapel was a good 20-to-30-minute walk from the mission community, so we didn't think many people would make it to the ceremony—but so many did. And they all looked so beautiful! Everyone was dressed like it was truly a special occasion," says Kathryn. The newlyweds skipped a traditional first dance and instead danced with local children to popular Spanish pop songs. The night ended with games and party favor bags full of candy and toothbrushes for the kids.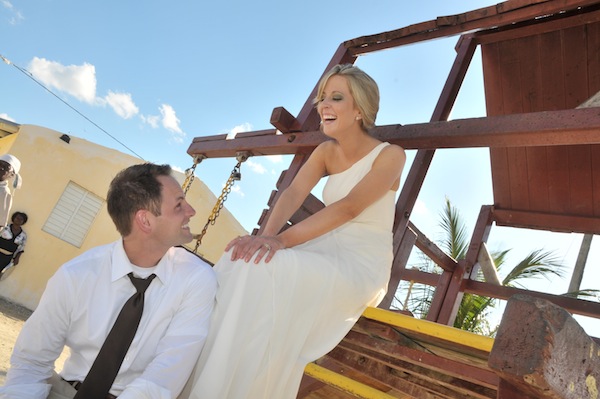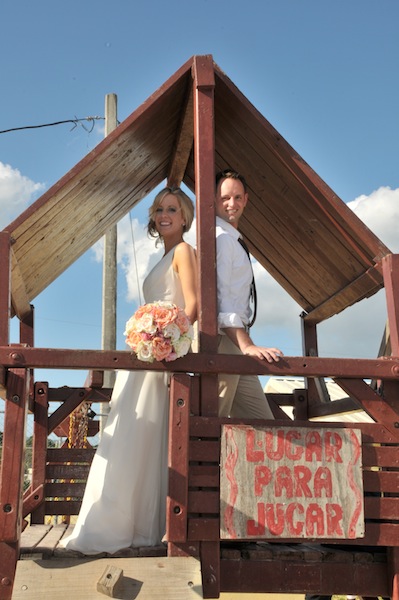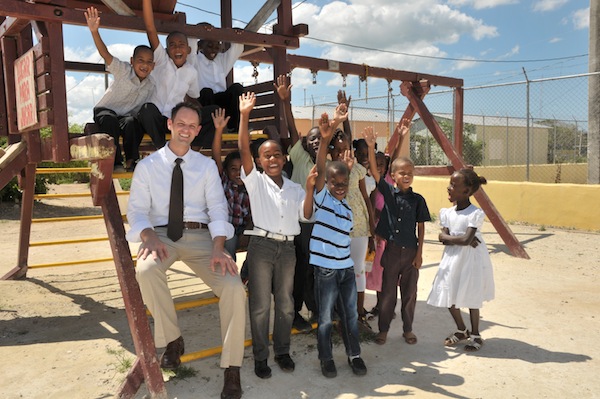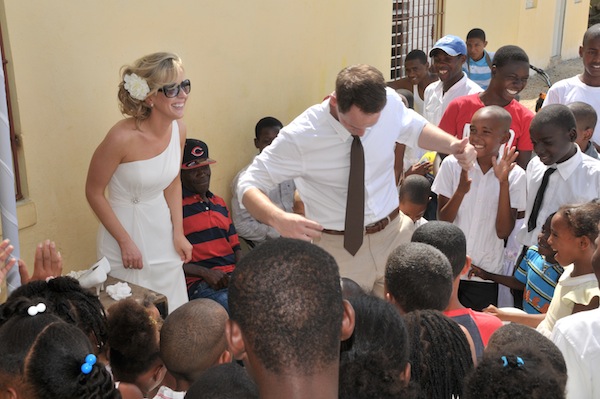 After the celebration, the wedding party spent the next few days finishing painting the community center. Before Kathryn and Joe set off on their honeymoon in nearby Punta Cana, they painted the name of the center above the main door: Centro Comunitario Ángeles a Mi Lado, which translates to Angels Beside Me Community Center, after Mindy's favorite church song—the perfect end to a meaningful wedding.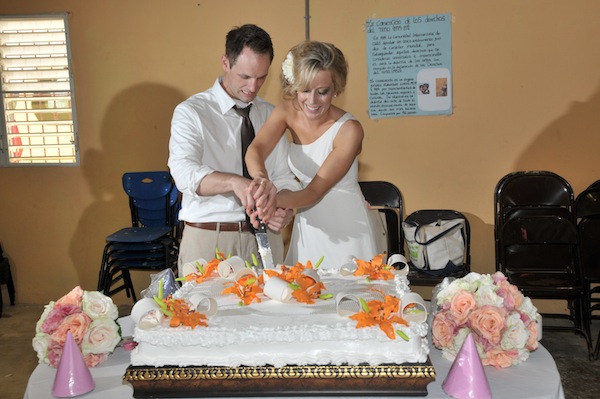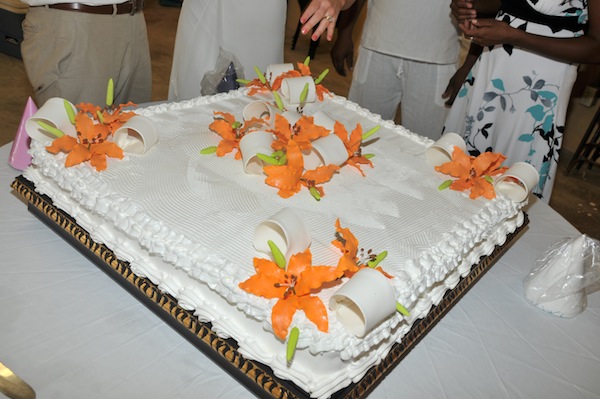 Civil Service Photographer: Kelly Friend of Friend Photography
Wedding Photographer: David Foto Color
Wedding Church: Chapel in Anamuya, Dominican Republic
Wedding Reception Venue: Common area of the mission community
Groom's Suit: Kenneth Cole from Macy's
Bride's Wedding Gown: Mori Lee bridesmaid dress. "Given the sentiment of the wedding ceremony, it didn't feel right to go out and buy your typical $1,000-plus wedding dress. My wedding dress only cost me $140, and I loved it," Kathryn says.
Hair and Makeup: Local salon in Higuey, Dominican Republic
Event Coordinator: Angie Santana,a full-time mission community employee. "She found all of the vendors we used and helped organize the community for the day of the wedding. She even organized an event in the community for all the young girls to wash and braid their hair. The community doesn't get regular water service, so they have to buy buckets of water from a truck that drives through the area. She bought large buckets of water and helped the girls wash and style their hair," says Kathryn.
Caterers: Two cooks from the community who work in one of the Punta Cana resorts. "They were incredible. They cooked enough food for more than 200 people to eat two meals. The day before the wedding they gave me a list of all the food they would need to prepare the meal and a woman who lives in the community took me to the market to help me negotiate prices," says Kathryn.
Groom's Favorite Wedding Detail: Seeing all the kids so happy blowing bubbles at us after the wedding. We had gone to a store in Higuey and bought out their whole stock of bubbles.
Bride's Favorite Detail: Being able to serve two meals to more than 200 people who often don't know where their next meal is coming from.
Cake: Vanilla cake from a local bakery in Higuey, Dominican Republic
Flowers: Silk flowers from Holly's Flower Shoppe
Four Words That Describe the Wedding: Joyous, meaningful, memorable, love
Videographer: Fersobe Foto Film. "We hired a videography company out of Santo Domingo because we wanted to make sure we had great video to show all of our friends and relatives who would have liked to be at the wedding," says Kathryn.
Deejay: A community member's cousin
Honeymoon Spot: Punta Cana
Where They Currently Live: Washington, DC