Before she heads off to her marketing job, Tessa Middour can usually be found at the Barre Code in Del Ray, where she teaches 60-minute barre classes. "I was a dancer for about 15 years, and appreciate the emphasis barre classes put on proper alignment, technique, and great music," she says.
She is also a certified Pilates instructor and is working on her Vinyasa yoga certification. Where you won't find her is on the treadmill: "I don't particularly love running, so I have to find more creative ways to get in cardio and stay active, whether that's a long weekend walk or dropping into a hip-hop dance class." Check out her one-day food diary to see how she supplements her workouts.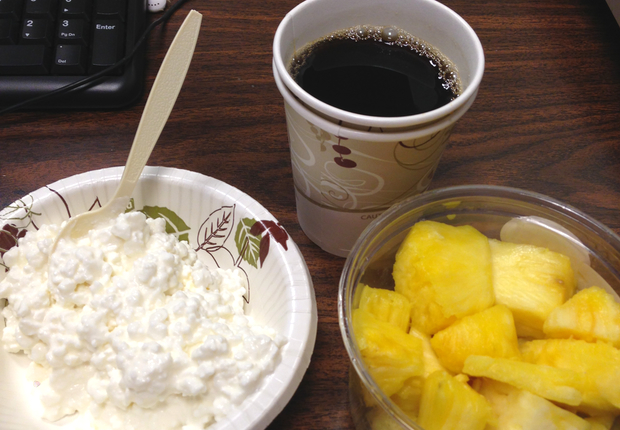 Breakfast: "I woke up early this morning to teach a 6:15 barre class. I don't eat anything before teaching, but I do have a cup of coffee in the car on my way to the studio. After I get to work, I'll eat breakfast. This morning I had Friendship 1 percent cottage cheese, some pineapple, and one more cup of black coffee."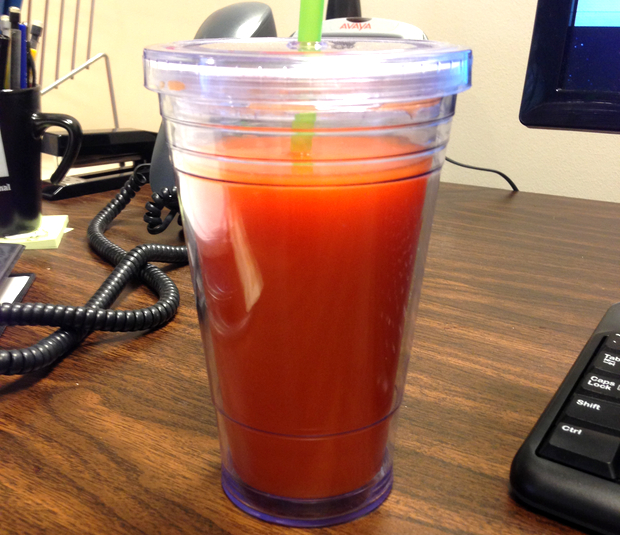 Morning snack: "I sipped on a Suja juice made with carrot, orange, apple, lemon, and turmeric."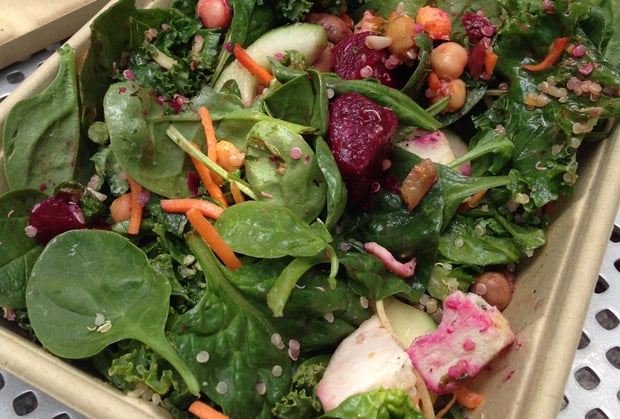 Lunch: "It was a nice day, so I picked up lunch at the Whole Foods near my office and ate outside. I made a big salad with spinach, kale, cucumber, beets, quinoa, chickpeas, carrots, and grilled chicken. Not pictured: water to drink."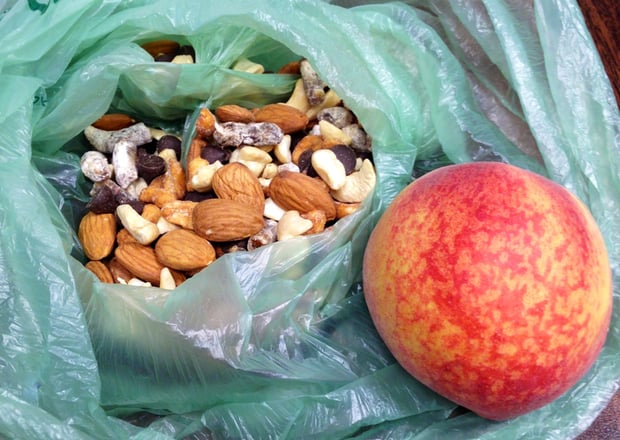 Afternoon snack: A peach and trail mix with dates, almonds and cashews.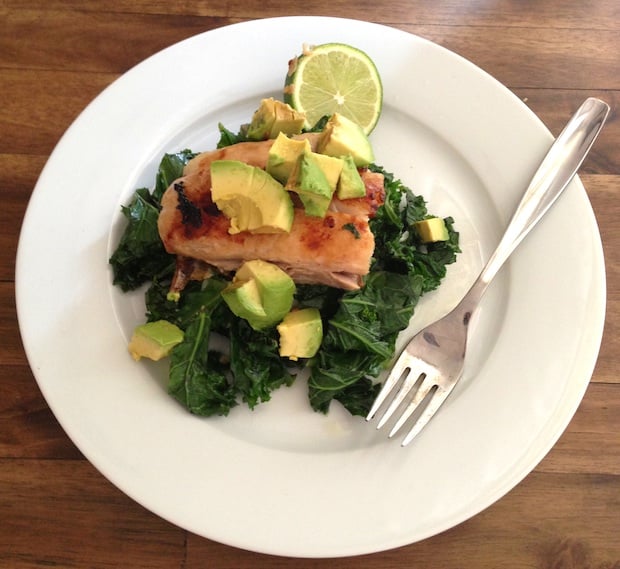 Dinner: "Tonight I made baked halibut with avocado and sautéed kale with garlic. I just seasoned the fish with salt and pepper, and then squeezed a lime over everything. Not pictured: water to drink."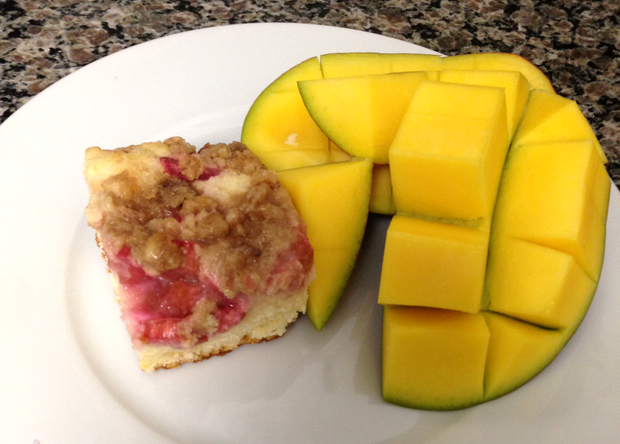 Dessert: "A leftover piece of rhubarb cake with rhubarb from my mom's garden, and a mango."
Disclaimer: The Food Diaries series is intended to be inspirational and is not an endorsement of each individual's diet.
You Might Also Like:
Are you a local health, fitness, or nutrition expert with a love for food? E-mail wellbeing@washingtonian.com to find out how you could be featured in our Food Diaries series.