In Virginia
Health-care executive Richard Zoretic bought a six-bedroom, nine-bath French Provincial-style home on Innsbruck Avenue in Great Falls for $4.1 million. The house, which listed for $4.8 million, has a wine cellar, theater, billiards room, and ice-cream parlor. The property also includes a tennis court, pool, and lake. Zoretic is executive vice president at WellPoint, one of the nation's largest health-benefits companies.
Redskins quarterback Robert Griffin III bought a five-bedroom, six-bath house in Leesburg for $2.5 million. On more than three acres, it has a stone wine cellar, a bar, and media and game rooms. In his rookie season last year, RG3 delivered on his hype, ending the season with a seven-game winning streak and leading the Skins to the playoffs for the first time since 2007.
Lawyer Steven McCool bought a recently renovated house on 27th Street North in Arlington for $1.7 million. The former federal prosecutor is a partner at Mallon & McCool, a law firm with offices in the District and Baltimore.
Lieutenant General Douglas Lute and wife Jane Holl Lute, former deputy secretary of Homeland Security, bought a five-bedroom, five-bath Cape Cod on 33rd Road North in Arlington's Country Club Hills for $1.6 million. The main-level master suite has a fireplace. Douglas Lute works in the White House as assistant to the President and adviser on Pakistan and Afghanistan.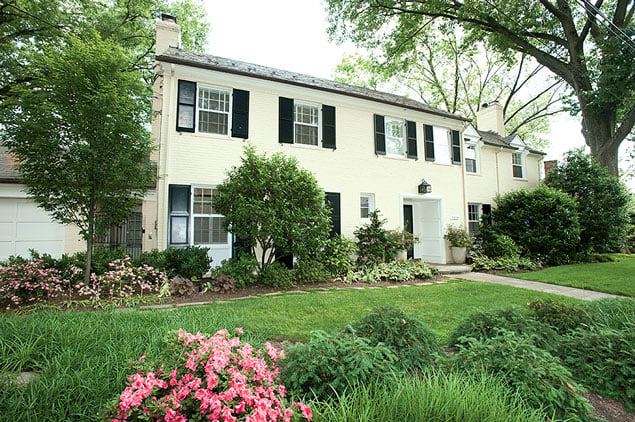 In DC
Former Commerce Secretary John Bryson and wife Louise bought a three-bedroom, four-bath penthouse condo in the Ritz-Carlton Residences in the West End for $2.9 million. The three-level unit has outdoor spaces on every level and a $4,150 monthly condo fee. A former director at Boeing, Bryson served as Commerce Secretary from October 2011 to June 2012, when he was involved in a hit-and-run car accident that led to his resignation.
Pediatric cardiologist David Wessel and wife Margarita bought a five-bedroom, five-bath house on Foxview Circle in Berkley for $2.6 million. Wessel is chief medical officer at Children's National Medical Center, where he specializes in caring for infants with heart disease.
Lawyers Amy and Barry Pershkow bought a home on W Street in Berkley for $2.6 million. Amy Pershkow is a partner in the financial-services regulatory practice at Mayer Brown. Barry Pershkow is senior special counsel at the Securities and Exchange Commission.
Mexican politician Jorge Guajardo and wife Paola bought a five-bedroom, five-bath Colonial in Kent from lawyer Henry Asbill for $2.4 million. The house has a new kitchen and covered patio. Guajardo recently resigned as Mexico's ambassador to China. Asbill is a partner at JonesDay.
Architect Anthony "Ankie" Barnes sold a four-bedroom, four-bath house on Hawthorne Street in Wesley Heights for $1.9 million. Barnes is a principal at Barnes Vanze Architects, a residential firm in Georgetown.
Real-estate titan Douglas Jemal sold a condo to his son, Norman, also a developer, for $1.2 million. The three-bedroom, three-bath unit is in Penn Quarter, the neighborhood Jemal is credited with revitalizing. Douglas and Norman Jemal are both executives at Douglas Development.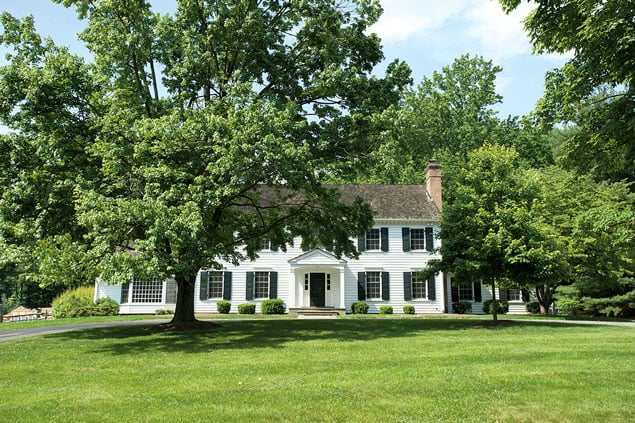 In Maryland
Finance executive Christopher Burnham
sold a Colonial in Potomac for $1.8 million. The four-bedroom, four-bath house sits on two acres. Burnham has been vice chairman and managing director at Deutsche Bank and undersecretary general of the United Nations.
Some sales information provided by American City Business Leads and Diana Hart of TTR Sotheby's International Realty.
This article appears in the July 2013 issue of The Washingtonian.