Opening two restaurants in one year is hard enough, but chef Victor Albisu of Taco Bamba in Falls Church and Del Campo in Chinatown has another task on his plate: winning the Fit for Hope DC Challenge.
Albisu is one of 16 local chefs participating in the first-ever DC weight-loss challenge to benefit the American Cancer Society. So far, he's lost 7.6 pounds, although he admits he's still working on curbing his late-night snacking habit. Read on to see how Albisu fuels up these days to supplement his new workout regimen.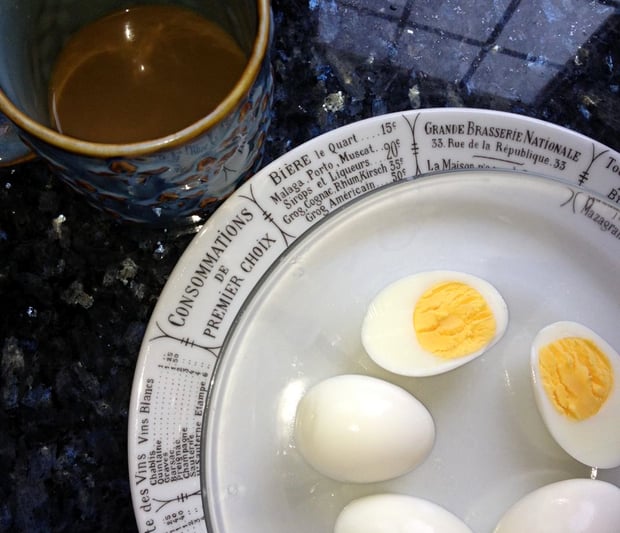 Breakfast (10 AM): "Like most mornings, I start the day with coffee and eggs. Today, I had four hard-boiled eggs, but only ate 1.5 yolks."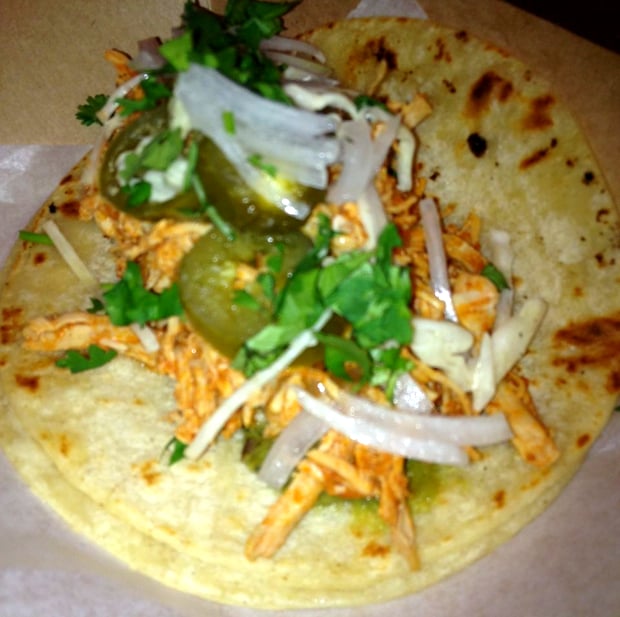 Morning snack (11:30 AM): "During my morning meeting and check-in at Taco Bamba, I had a midday snack. One chicken tinga taco with onions, cilantro, and jalapeños on a corn tortilla."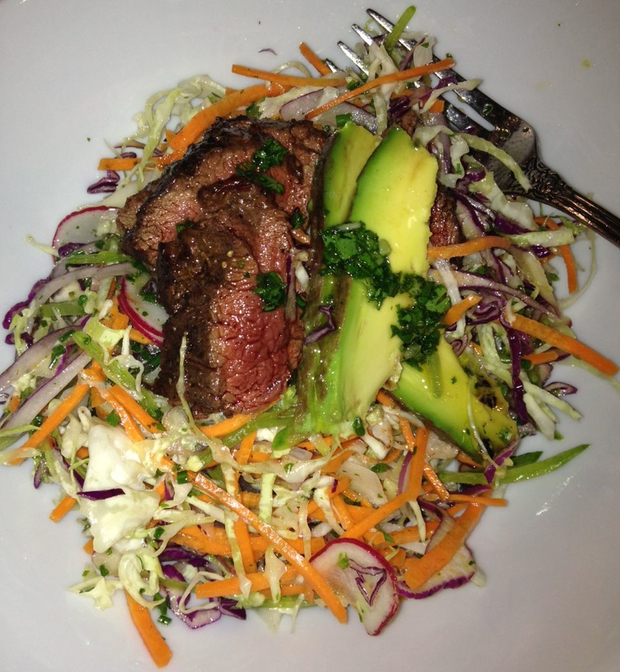 Lunch (1:45 PM): "As you can see, I spend the majority of my day and night between my two restaurants, so I've been trying to find healthy meal and snack options at both. Today, I ate lunch at Del Campo after lunch service and before a workout with my trainer at Vida. Cabbage salad with radishes, avocado, lemon juice, and olive oil topped with a four-ounce filet mignon and chimichurri."
Workout (3 PM): One-hour training session at Vida. "We spent most of the time doing cardio on the bike and elliptical machines, plus pushups, core work, and some much-needed stretching."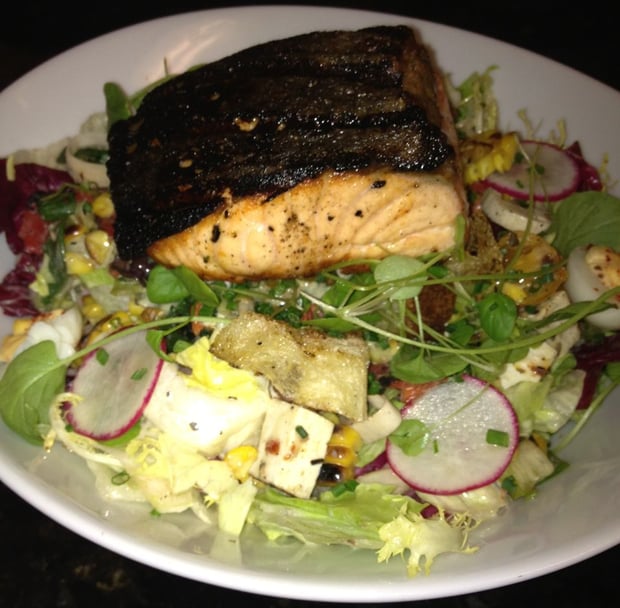 Dinner (6:15 PM): "Squeezed in a quick dinner before dinner service at Del Campo. This time I chose the grilled chopped salad (heart of palm, peppers, olives, croutons, deviled quail eggs, and lettuce) topped with a piece of grilled salmon."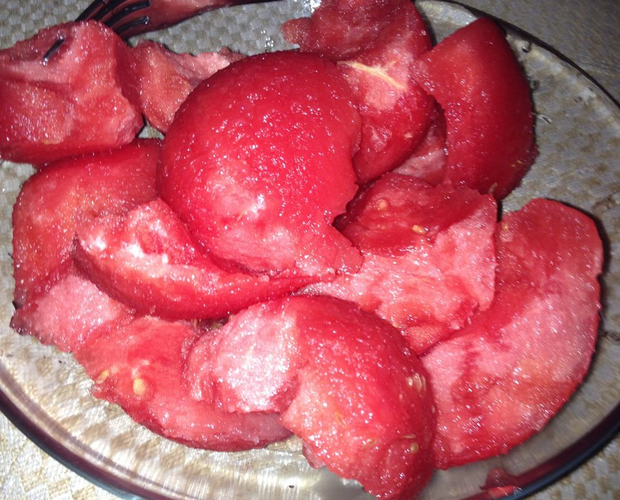 Late-night snack (11 PM): I'm usually hungry after work, so curbing late-night eating has been the biggest challenge for me. Tonight, I had a bowl of fresh watermelon as a late-night snack."
Disclaimer: The Food Diaries series is intended to be inspirational and is not an endorsement of each individual's diet.
You Might Also Like:
Are you a local health, fitness, or nutrition expert with a love for food? E-mail wellbeing@washingtonian.com to find out how you could be featured in our Food Diaries series.